SWV was one of the biggest girl groups of the 1990s. The R&B divas are still going strong, but fans know the group once broke up. Why?
There's a reason all the TikTok girlies enjoy creating their videos with 1990s R&B in the background. As the era continues gaining attention, music lovers must recognize (and thank!) the girl groups who helped pave the way.
During the '90s, girl groups weren't hard to find. However, SWV dominated the charts when they rose to fame in 1992. The Sisters With Voices — Leanne "LeLee" Lyons, Tamara "Taj" Johnson, and Cheryl "Coko" Gamble — were predicted to be The Supremes of their generation due to their harmonies, pitches, and soulful songs like "Weak" and "Right Here."
After three decades in the music biz, SWV still performs and tours together. In March 2023, they teamed up with their rumored nemesis, Xscape, for Bravo's SWV & Xscape: Queens of R&B. While SWV is ready to enter their new era, they parted at the height of their careers. Why did SWV break up? Keep reading to find out!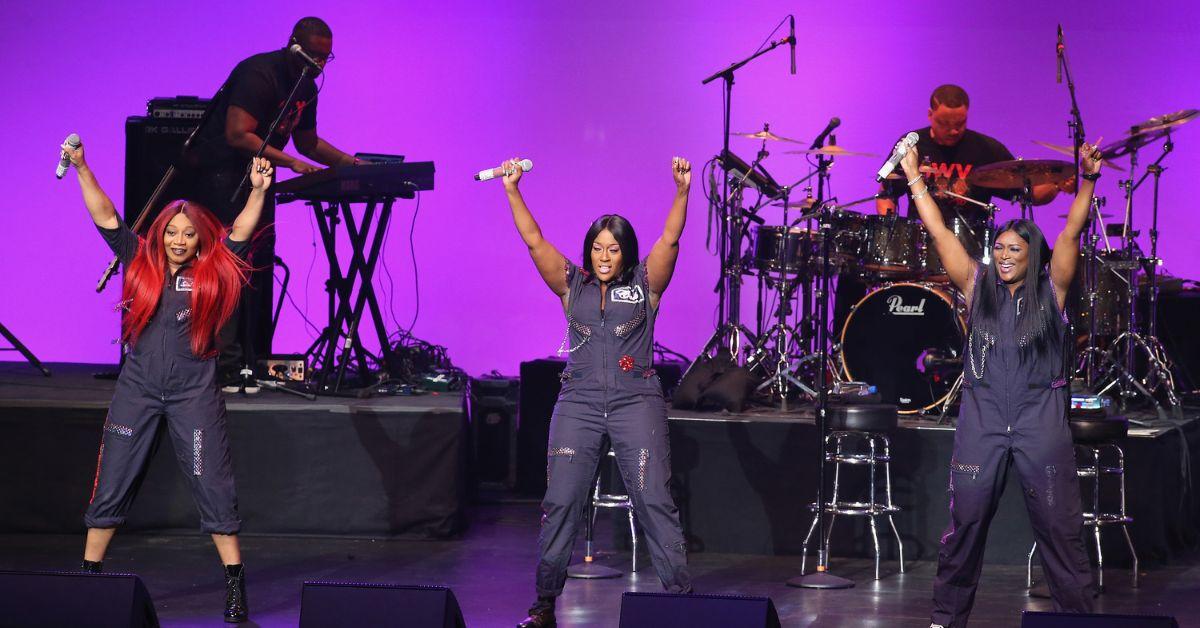 SWV grew up together in New York before their rise to fame.
LeeLee started SWV when she, Coko, and Taj were teenagers. At 17, LeeLee was a mother of two and wanted the music to be how she provided for her family. She told The Root in 2014 that the idea of starting a girl group came when she heard R&B singer Shanice on Star Search. Soon, she enlisted Coko, who also lived in her Bronx neighborhood.
Then, the teens asked Taj, who lived in Brooklyn at the time, to finish the trio. While they eventually came up with the name SWV, which stood for "Sisters With Voices," Coko said they almost picked a name that would've caused beef with another big-name girl group at the time.
"You know, when SWV first came out, our name was TLC. Honey, we got a cease and desist real fast," she revealed in an interview with Carlos King, per Hot New Hip Hop. "So, we had to change our name … We had to change our names so fast, so, you know, we weren't too happy about that. That's how we went from TLC to SWV."
SWV didn't sweat their name change. In 1992, their first album was certified multiplatinum, with over 2 million records sold. Following the success, they published two more albums, "New Beginning" in 1996 and "Release Some Tension" the following year. Ironically, "Release Some Tension" was the group's last album before their '90s breakup.
Why did SWV break up? The group has several different perspectives on the split.
In 1998, SWV announced they were breaking up after five years together. According to LeeLee and Taj, their record label wanted Coko to be the "Diana Ross" of the group and made it clear to her bandmates. Taj also said in 2014 that they fought about everything from "the sun, the moon, and the stars" before ultimately parting ways in 1998. The split resulted in Coko landing a solo deal with the group's label, though she insisted her solo dreams had nothing to do with SWV's demise.
"SWV were going through some changes," Coko explained to MTV News in 1998. "You know, we had communications problems. The unity was gone, and the friendship was gone, basically. That's the whole thing in a nutshell. It was either we were gonna get it together, or we weren't. And we couldn't get it together, so we had to go. And that was it."
SWV had a reunion in 2005 and is officially back together now.
SWV's fans were heartbroken to hear that the group disbanded after a short time in the spotlight. However, the split affected the band members personally and professionally.
Although Coko released her solo album "Hot Coko" in 1999, Taj and LeeLee went on to other careers. Taj started modeling and married former NFL star Eddie George in 2004. While LeeLee pursued a career in music behind-the-scenes, she went back to a corporate job. After getting her GED, she began working at an accounting agency.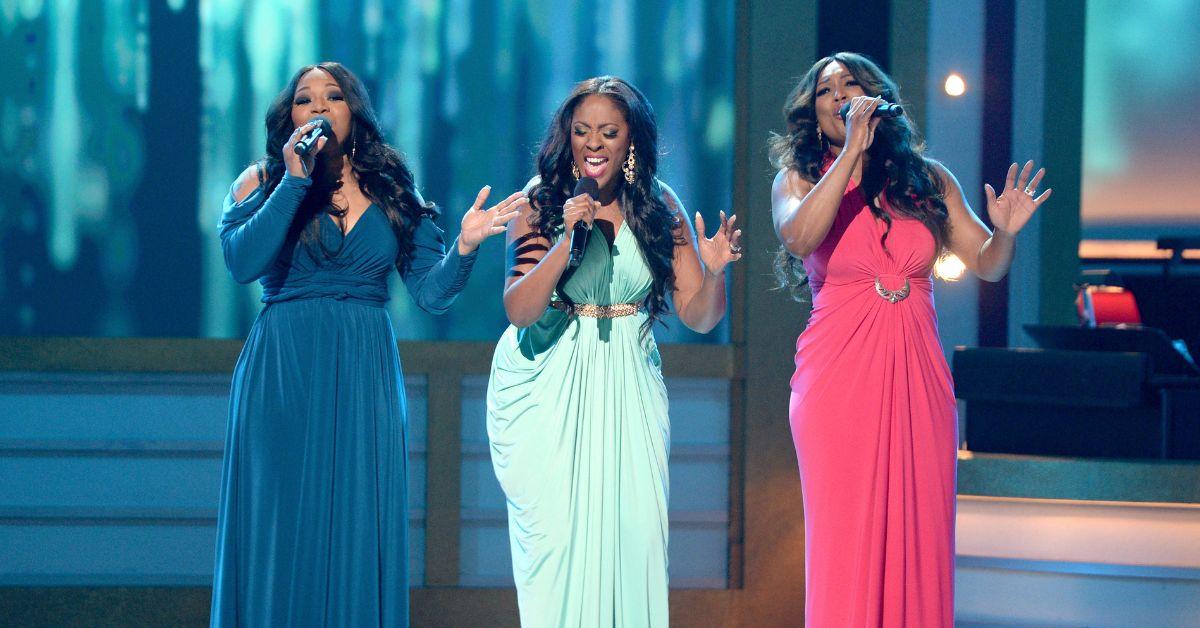 In 2005, after seven years apart, SWV reunited when they started gaining a global audience in Japan. The reunion sparked the group to get back in the studio, and in 2011 they debuted their fourth album, "I Missed Us," followed by their 2014 reality show, SWV Reunited.
While SWV Reunited only lasted two seasons, it gave the group a broader fan base. Since their reunion, they have received multiple accolades, including the Lady of Soul award at the BET Soul Train Music Awards. SWV and Xscape also had one of the most talked about Verzuz battles when they competed against each other in May 2021.