What is Arianna Huffington's net worth? The HuffPost founder Arianna Huffington has made an impressive fortune.
Over the years, Arianna Huffington has been a figure in journalism, politics, and more recently, the wellness space. Her name is attached to the news site that she co-founded, The Huffington Post (now HuffPost). For many years, she was a Republican but she has also spent time as an independent and a Democrat. Arianna Huffington's net worth is in the nine-figure range today.
Arianna Huffington's net worth is at least $100 million.
Huffington, now in her early 70s, has amassed a net worth of an estimated $100 million, according to CelebrityNetWorth. However, that's based mainly on the sale of The Huffington Post and her stake in the company. Her books and other endeavors have likely driven her net worth much higher.
Some of Huffington's books have been massive bestsellers, although she has been accused of plagiarism several times. She was named to the first Forbes "50 Over 50" list in 2021 for leaders and entrepreneurs over age 50.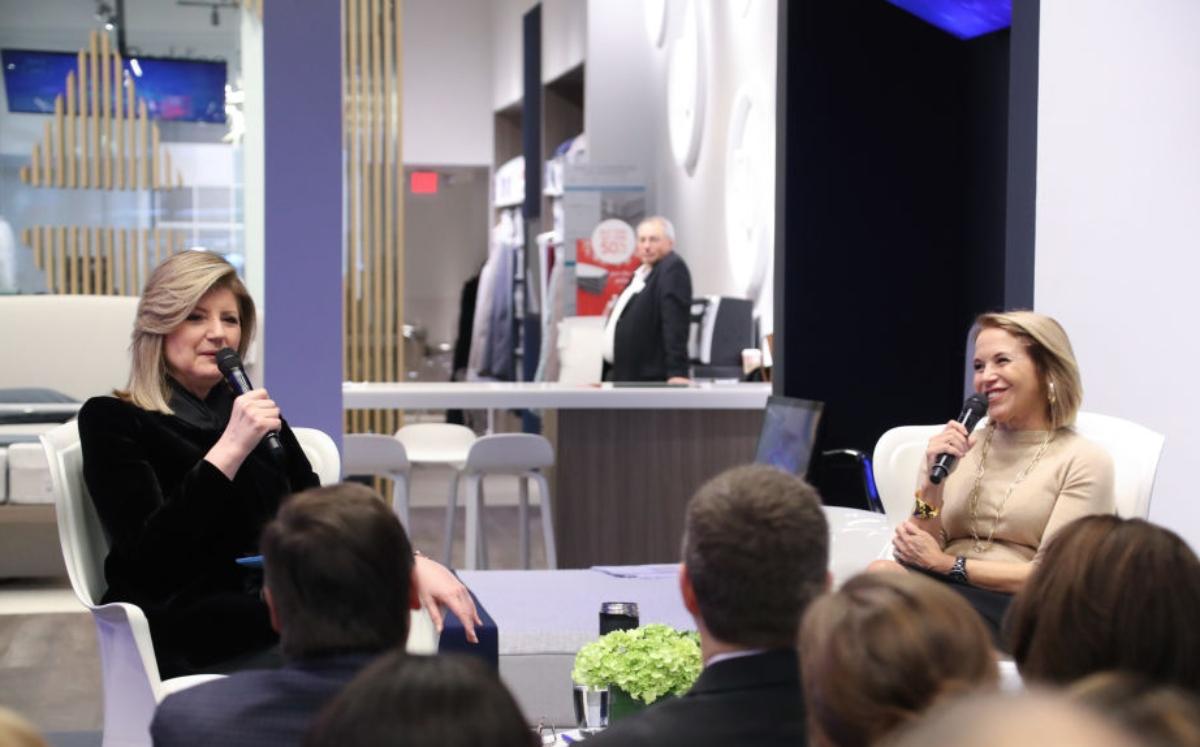 ARIANNA HUFFINGTON Profile Summary
Arianna Huffington is a Greek-born thought leader, journalist, and political candidate. She became a naturalized U.S. citizen in 1990. Her work has appeared in numerous books and journalistic outlets, and she co-founded The Huffington Post in 2005. That outlet sold to AOL in 2011 and to BuzzFeed in 2020. Huffington founded Thrive Global in 2016 as a means of helping companies improve employee well-being.
Profession: Author, Journalist, Thought Leader
Net worth: $100 million
Birthdate: July 15, 1950
Birthplace: Athens, Greece
Education: Girton College
Spouse: Michael Huffington (div. 1997)
Arianna Huffington co-founded The Huffington Post.
Along with Andrew Breitbart, Kenneth Lerer, and Jonah Peretti, Huffington launched the news platform The Huffington Post in 2005.
In 2012, Huffington Post reporter David Wood was awarded the Pulitzer Prize in National Reporting for his work as a military correspondent. It was a step forward for online news outlets that one of its reporters won the prestigious award.
When the news outlet was acquired by AOL in 2011, the deal was worth $350 million, and Huffington owned about 30 percent of the company at the time. She stayed on as president and editor-in-chief of the company's media group. After Verizon bought AOL, the website became part of Verizon Media. She stepped down from her role with The Huffington Post in 2016.
Currently, Arianna Huffington focuses on employee well-being at Thrive Global.
Thrive Global, the company Huffington founded in 2016, aims to motivate companies to build better work-life balance for employees. In November 2021, the company announced its new 5×5 product suite, with services across web, mobile, chat, conference, and call centers.
The company says it will bring its products to companies like Walmart, Cisco, Hilton, Microsoft, Pfizer, and Salesforce. Thrive Global's products are centered around Huffington's beliefs about burnout, exhaustion, stress, and unhealthy expectations.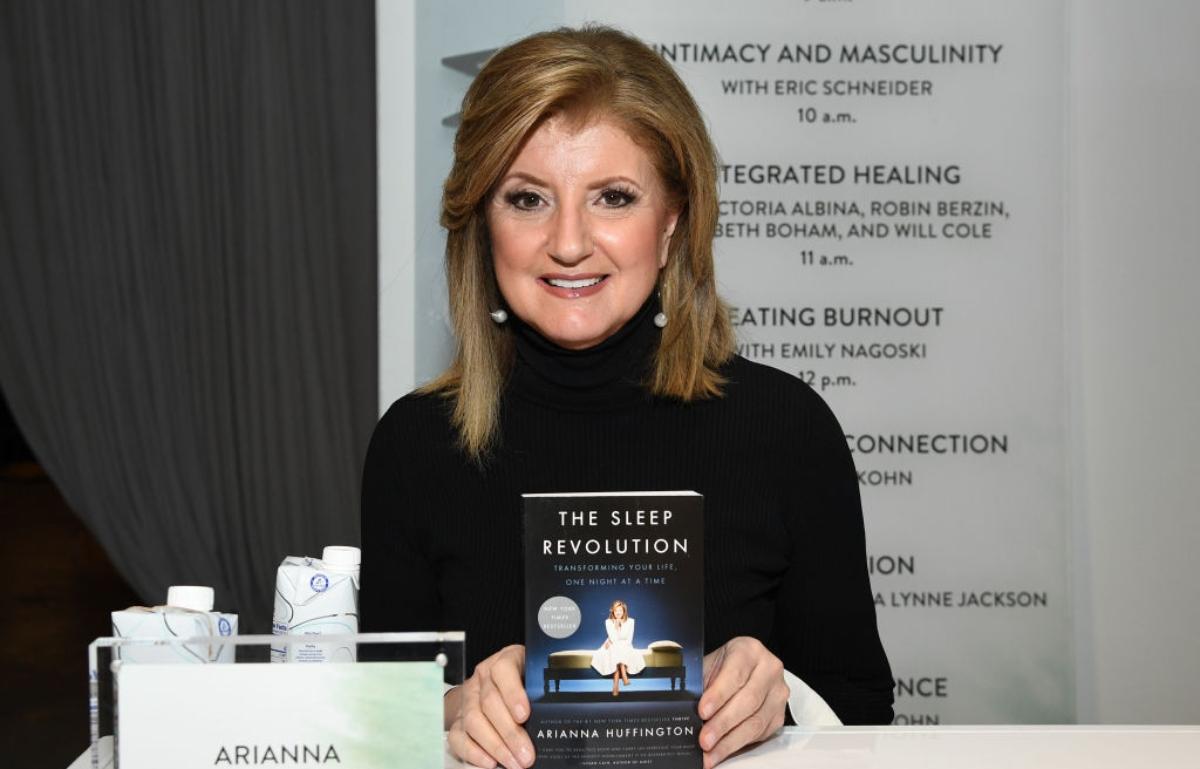 Her books include the 2015 bestseller Thrive: The Third Metric to Redefining Success and Creating a Life of Well-Being, Wisdom, and Wonder.
Arianna Huffington was accused of plagiarism in her earlier books.
Huffington faced accusations of plagiarism for her book Maria Callas, when biographer Gerald Fitzgerald said she had borrowed material from his own book about Callas. Huffington settled on paying him an undisclosed five-figure amount out of court.
Other historically based books of Huffington's were met with plagiarism claims, though none involved official lawsuits.