What is Ben Savage's net worth right now? Details on the 'Boy Meets World' star.
If you grew up in the 1990s or the 2010s, chances are you recognize actor Ben Savage as Cory Matthews from the ABC television series Boy Meets World or its Disney Channel spinoff Girl Meets World. In addition to his roles on TV, it seems like Ben is interested in taking on another role: Congressman.
As many people know, running for political office of any kind is no small feat. With the actor's name making headlines, some folks are wondering: What is Ben Savage's net worth? Here's what we know.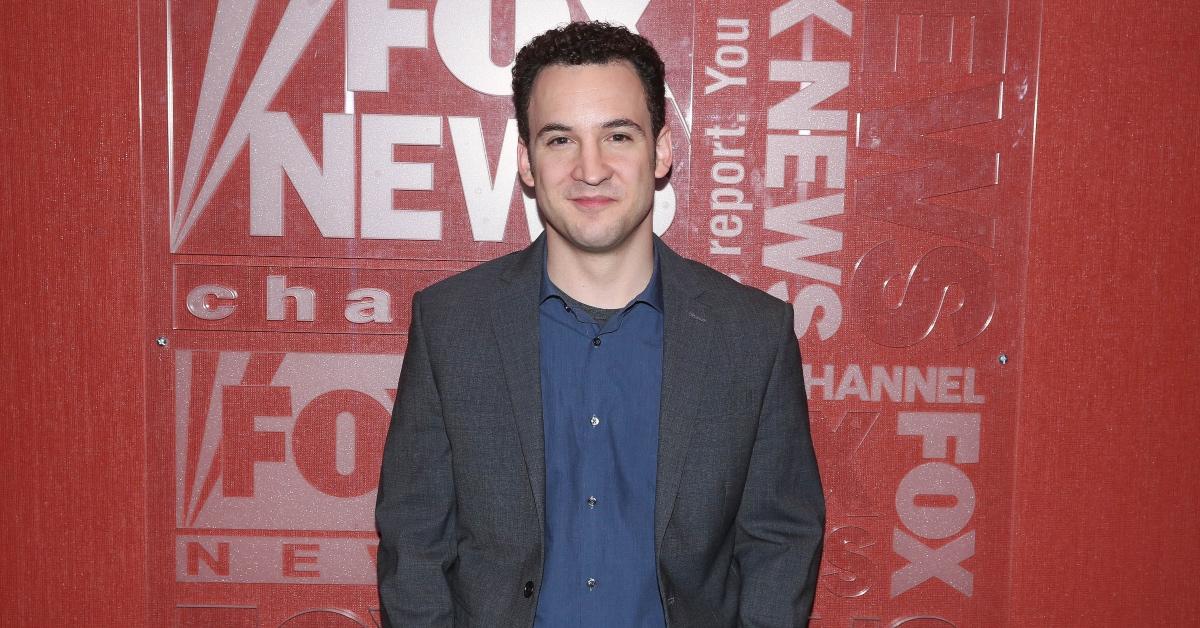 What is Ben Savage's net worth?
Long before he considered a career as a politician, Ben Savage began his life as a child actor in Chicago. He made his onscreen debut at age 9 in his brother's film Little Monsters. Ben has two siblings who are in the entertainment industry: actor/director Fred Savage and musician Kala Savage.
Ben later appeared in the films Big Girls Don't Cry … They Get Even and Clifford before guest-starring on his brother's television series The Wonder Years. Before Ben's big break, he also appeared in the television series Dear John and A Family For Joe. However, it wasn't until 1993 that Ben received his breakout role as Cory Matthews. Boy Meets World ran on ABC from 1993 to 2000, and Ben's brother Fred even guest-starred in an episode.
According to Celebrity Net Worth, Ben Savage's net worth is currently an estimated $8 million. Despite spending his youth as a child actor, Ben eventually attended Stanford University for college, where he majored in political science and graduated in 2004. During his time at Stanford, he interned for U.S. Senator Arlen Specter, who was a Republican representative for Pennsylvania at the time.
BEN SAVAGE Profile Summary
Ben Savage is an actor best known for his role as Cory Matthews on the ABC television series Boy Meets World. He later reprised his role as Cory on the Disney Channel series Girl Meets World. Ben is the brother of fellow actors Fred Savage and Kala Savage.
In 2023, Ben registered with the Federal Elections Commission as a Democrat to potentially run for Congress in California's 30th District.
Profession: Actor
Net worth: $8 million
Birth date: Sept. 13, 1980
Birthplace: Chicago, Illinois
Birth name: Bennett Joseph Savage
Father: Lewis Savage
Mother: Joanne Savage
Education: Stanford University
In August 2022, Ben qualified as a candidate for West Hollywood City Council in Los Angeles but ultimately was not elected, according to Gawker. However, that doesn't seem to have stopped his political aspirations. Per ABC News, Ben is considering running for Congress. Federal Election Commission documents obtained by the outlet suggest Ben is registered to run as a Democrat in California's 30th Congressional District.
You can catch Ben's latest work in the made-for-television true crime film Girl in the Shed: The Kidnapping of Abby Hernandez, which aired on Lifetime in 2022. Until then, who knows? Maybe Ben will become Congressman Ben Savage!