Gucci Mane Has Confirmed That Tennessee Rapper Big Scarr Is Dead at Only 22.
Rapper Gucci Mane has confirmed that Big Scarr, a 22-year-old rapper who was signed to Gucci's label, has died. Gucci confirmed the news in an Instagram post on Dec. 22, writing "This hurt — I'm a [sic] miss you @bigscarr," along with a selection of pictures of the late rapper.
Now that the news of his death has broken, many fans are curious about exactly what the rapper's cause of death was. Here's what we know.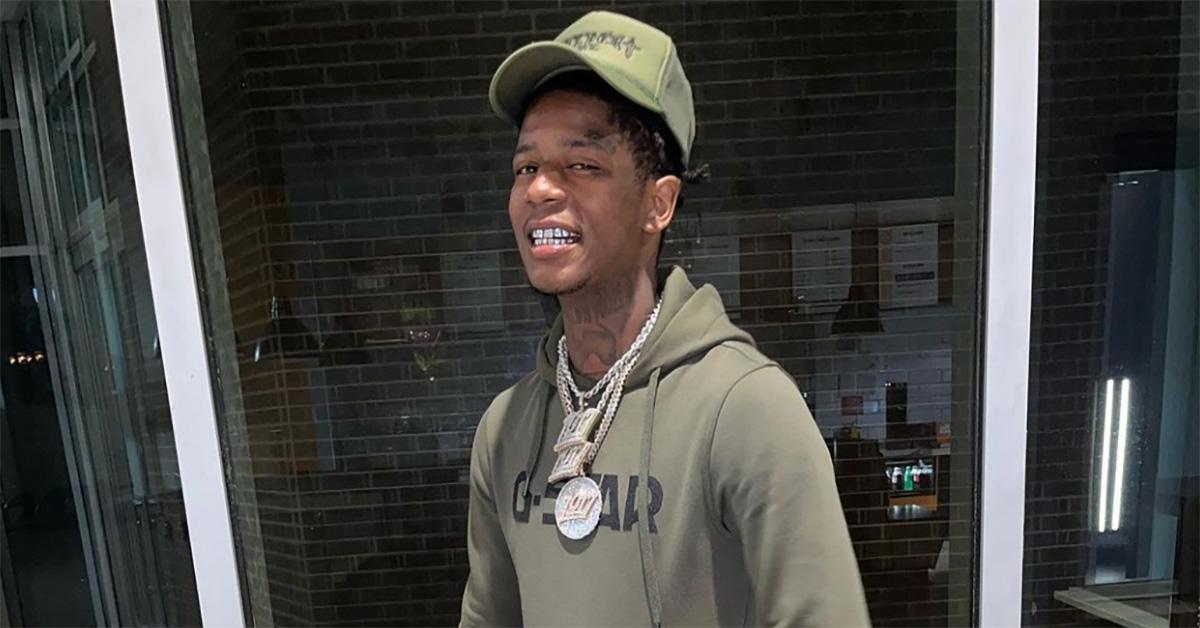 What was Big Scarr's cause of death?
Reports of Big Scarr's death have not announced any specific cause, so it's possible that more details about his death will come to light in the days ahead. It's also unclear exactly when the rapper passed away.
Big Scarr had a previous brush with death in 2020 when he was shot in the hip and the bullet traveled all the way into his spine.
The shooting resulted in substantial internal injuries, which forced doctors to remove Big Scarr's appendix and realign his right leg, according to reporting in Revolt.
Big Scarr, who was born Alexander Woods, was also in a near-fatal car accident when he was just 16 after he was thrown through the windshield of a friend's vehicle.
Fellow rappers and fans mourned Big Scarr's death.
Following confirmation that Big Scarr had died, many other rappers wrote tributes to the legacy he had already left behind, even though he was only 22.
"This s–t wicked, WTF bruh!" wrote rapper Key Glock, who was reportedly set to feature the rapper on his tour in 2023.
"Damn Big Scarr, you hurt me with this one gang, I can't lie," a fan wrote on Twitter, clearly shaken by the news.
"Damn, RIP Big Scarr … literally one of my favorite rappers to date, this is so sad … too sad," wrote football star Le'Veon Bell following the news.
The news of Big Scarr's death clearly had a meaningful impact both in the hip-hop community and among regular fans, who may have come to appreciate the rapper's work as his profile has continued to rise.
Big Scarr broke into the hip-hop world in 2020.
Big Scarr began making a name for himself in 2020 after he was signed to Gucci Mane's label, 1017 Records. After that, he was featured on several 1017 compilation albums and began to make a name for himself whether he was collaborating on a track or got a chance to flex his muscles solo. In 2021, he released his first and only official mix tape, "Big Grim Reaper," which debuted to both critical and commercial acclaim.
The mix tape included "Poppin'" which was probably the most notable solo track of Big Scarr's tragically brief career. At just 22, Big Scarr's future in the industry was bright, and while his output in 2022 had been more limited than in the past few years, he was clearly someone that many in the world of hip-hop and those who follow it closely kept their eyes on. Now, fans will be left trying to better understand how his life was cut short.
What was Big Scarr's net worth?
Famous Wealthy People and other sources have calculated big Scarr's net worth to be $1.2 million.