Brooke Shields is an American actress and model who has made an impressive net worth over the years in her career.
In 1978, Brooke Shields was a cherub-like 11-year-old when she took on the role of a child prostitute living in a brothel in 1917 New Orleans in Pretty Baby. She even shared an onscreen kiss with then-29-year-old Keith Carradine (Nashville). Although the film and Brooke's performance were both critically acclaimed, Pretty Baby received backlash for its taboos.
In Lana Wilson's new documentary Pretty Baby: Brooke Shields, the Calvin Klein model recalls her harrowing experiences as a child sex symbol, a Lolita.
Brooke's mother was already famous before she gave birth to her. She is late actress Teri Shields. Many chastised Brooke's mother and manager (momager), Teri, for thrusting her daughter into the limelight at such a young age.
Having been in the entertainment industry for years, a lot of questions many ask themselves sometimes have to do with her fortune. Like, how much is she worth? Here's everything we know about her net worth?
What is Brooke Shields' net worth?
As of 2023, Brooke Shields has a net worth of $40 million, as reported by Celebrity Net Worth. She has earned this money through her decades of work in the entertainment industry, first as a child model and actress and then as an adult actress.
Did Brooke Shields come from a wealthy family? Brooke Shields comes from a family of wealth — and royalty. Her paternal grandmother, Donna Marina Torlonia, was an Italian princess. The Torlonias were a wealthy banking family. Brooke's parents also did well financially. Her late father, Francis Alexander Shields, was a Revlon Cosmetics executive, and her late mother, Teri Shields, was an actress, film producer and socialite.
In 1997 Brooke paid $3.25 million for a home in LA's Pacific Palisades neighborhood. After moving to New York full-time, Brooke and her husband began renting this LA house for $25,000 per month. In New York's West Village, they paid $5.5 million for a town home back in 2007. They also own a home in Southhampton which they bought in 2013 for $4.25 million.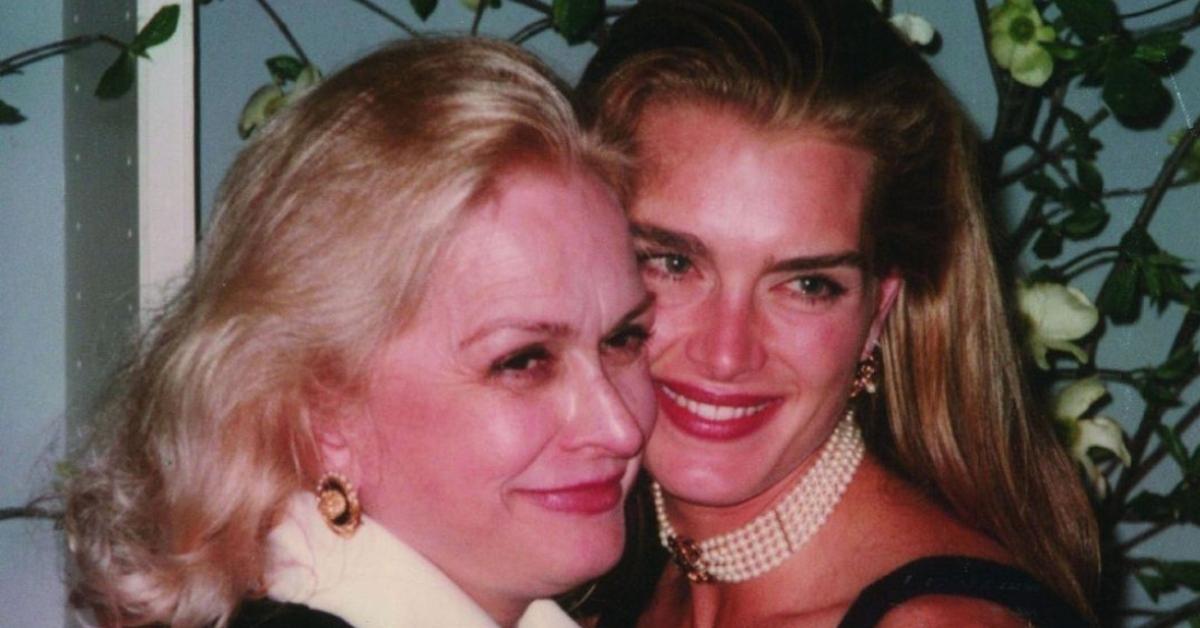 Brooke Shields parents famous late mother was married to a businessman.
Brooke Shields' parents are actress and model Teri and businessman Frank Shields. Her mother was of English, German, Scotch-Irish, and Welsh descent, while her father had English, French, Irish, and Italian ancestry.
Shields was raised in the Roman Catholic faith. She has two stepbrothers and three half-sisters. The names of her siblings are Christina Shields, Thomas Gore Auchincloss Jr., Marina Shields, and Olympia Shields.
Brooke's mother and father divorced when she was an infant. Though Teri raised her, she told The Sunday Times that she always wanted her businessman father to "be proud of [her]."
In fact, both the art of acting and Frank were Brooke's lifelines in the midst of her momager mother's lifelong battle with alcohol addiction. Teri's unpredictable behavior eventually led to emotional abuse.
"Making movies was always my safety net," she told the publication.
Teri allowed Brooke to pose nude for a Playboy publication at age 10 (yes, really), play a child sex worker at age 11 (a role that saw her endure grueling 12-to-15-hour workdays, painful antique footwear, and nine consecutive slaps across the face at the hands of costar Susan Sarandon), and lead other films boasting sexual themes (The Blue Lagoon, Endless Love). However, Frank disapproved of these decisions but never vocalized his displeasure.
Brooke told The Sunday Times that her father was deep "in denial."
Who assaulted Brooke Shields? The actress discusses her harrowing experience.
In a recent interview with People, Brooke Shields discusses having been sexually assaulted when she was in her 20s. She was also in the midst of a low point in her acting career. Reportedly, she shares more details in an upcoming documentary entitled Brooke Shields: Pretty Baby.
However, she's already divulged some details to the outlet in People's exclusive interview. She admits that "it's a miracle that [she] survived the ordeal."
"It's taken me a long time to process it," Brooke told the magazine. "I'm more angry now than I was able to be then. If you're afraid, you're rightfully so. They are scary situations. They don't have to be violent to be scary."
According to Brooke, she was having dinner with a Hollywood executive, whom she doesn't name at this time. After the meal, he invited her into his hotel room to call for a cab home. It was there that Brooke was assaulted.
"I didn't fight," Brooke remembers in her documentary, per People. "I just froze."
At the time, she had blamed herself for having gone with him, and even for having had a drink at dinner. She would later compartmentalize the incident. Only one other person knew about it, her close friend Gavin de Becker. However, People reports that even Gavin was troubled by how Brooke blamed herself for the act.
It's only now that she shares her experience with the world in order to help others feel less alone.
"Everybody processes their own trauma on a different timeline," she says. "I want to be an advocated for women to be able to speak their truth."