Who is Camille Lamb dating right now? The actress is heating things up on 'Below Deck' — Is she available?
Camille Lamb is new to Below Deck and her appearance on the show is receiving mixed reviews. She jumped on board for Season 10 and is already making quite an impression on the crew and the fans.
Onboard, Camille is lacking in motivation and appears to prefer twerking overworking. But despite her lackadaisical attitude, viewers are still curious about her life. One thing people are dying to know about is her relationship status. Does Camille Lamb have a boyfriend or is she bound to the sea? Let's get into it.
Does Camille Lamb from 'Below Deck' have a boyfriend?
If Camille's Instagram is to be believed, she is currently unattached. However, back in 2016, she was dating the University of Mississippi (aka Ole Miss) quarterback Shea Patterson. According to Larry Brown Sports, she planted a congratulatory kiss on her beau after a "29-28 win over Texas A&M." The outlet linked to photos from a now-deleted Instagram account that belonged to Camille.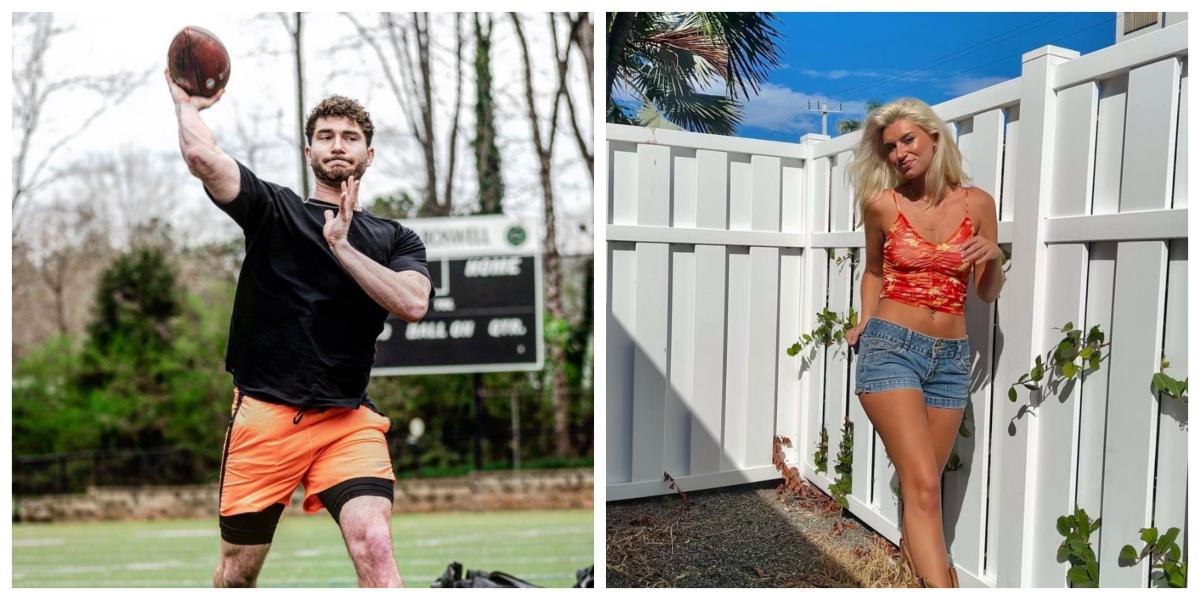 As of the time of this writing, Shea and Camille do not follow each other on Instagram, which confirms our theory that Camille is single and ready to mingle. Perhaps she deactivated her old account and started a new one in order to keep the linked photos off various websites. Or maybe she has a professional Instagram for her music, and now Below Deck, and a private one which she opted to get rid of. Who can say?
Shea Patterson didn't stay at Ole Miss for long.
It's possible that Camille and Shea parted ways after he left Ole Miss. The Clarion Ledger reported that in 2018, Ole Miss was "hit with the second year of a postseason ban by the NCAA" for various violations. Because of this, rising seniors like Shea could transfer without issue. That's when he landed at the University of Michigan for the next two years.
Shea was signed by the Kansas City Chiefs in 2020 as an undrafted free agent. Sadly, his NFL career didn't last long as he was waived in July. His time as quarterback didn't end there when Shea returned to Michigan in February 2022 to play for the United States Football League (USFL), via SB Nation.
"Head coach Jeff Fisher and the Michigan Panthers had the No. 1 overall selection and selected former Michigan Wolverines quarterback Shea Patterson," said the outlet.
Other than being a great quarterback, some felt that choosing Shea was a strategic move knowing that he could bring Michigan fans to the game. It's too bad Shea and Camille couldn't make it work. Guess astroturf doesn't go well with the ocean.
Below Deck airs on Mondays at 8 p.m. EST on Bravo.