The Cast for 'The Mole' on Netflix is here to Lie, Cheat, and Win lots of money and isn't here to play around.
If you never watched the original Mole series on ABC, all you have to know about the reboot on Netflix is that it's a game show centered around lying, targeting others, and getting all the way to the end. OK, so maybe other reality shows are designed in a similar vein, but this is a little different. And the Season 1 cast for The Mole on Netflix is full of people who understand that they aren't here to make friends.
The cast is made up of 12 players and one of them is the designated secret saboteur. They are tasked with ruining the group's shot at earning more money for the progressive pot. And each episode, at least in the original series, features an elimination wherein a player who scores the lowest on a quiz about the actual mole is sent packing. One player is left standing at the end of the season.
Let's meet the cast of The Mole on Netflix.
Avori Henderson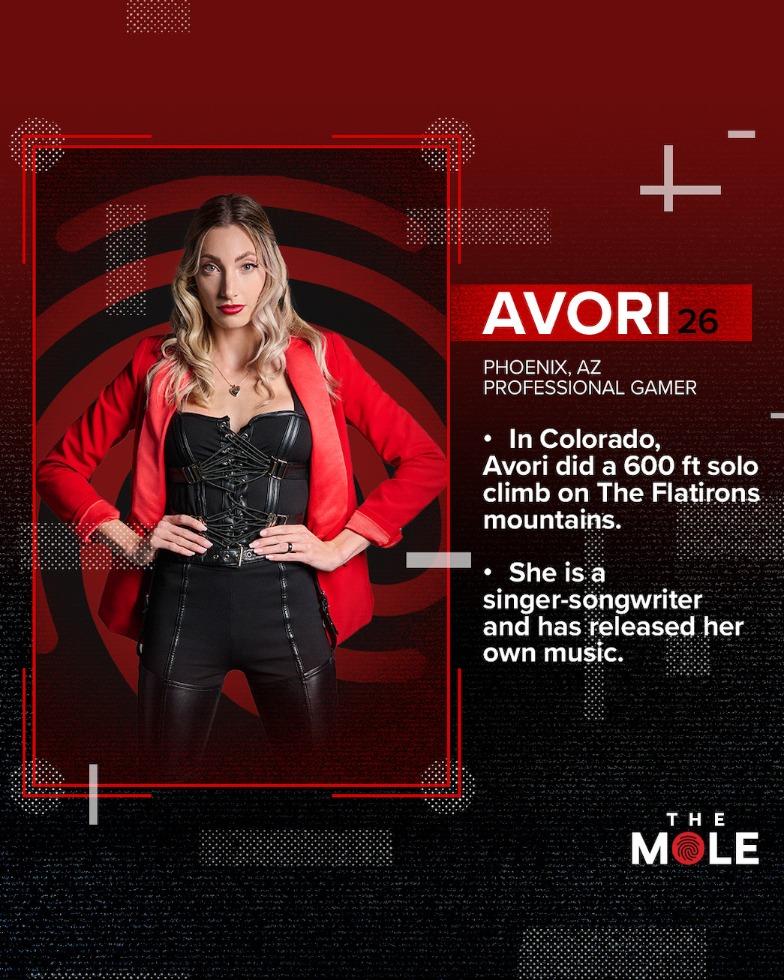 Avori, a 26-year-old professional gamer from Phoenix, Ariz., has literally climbed mountains, so she isn't worried about the competition that The Mole presents. She told Netflix ahead of the season that she planned to "watch every detail of every player and spot inconsistencies."
Casey Lary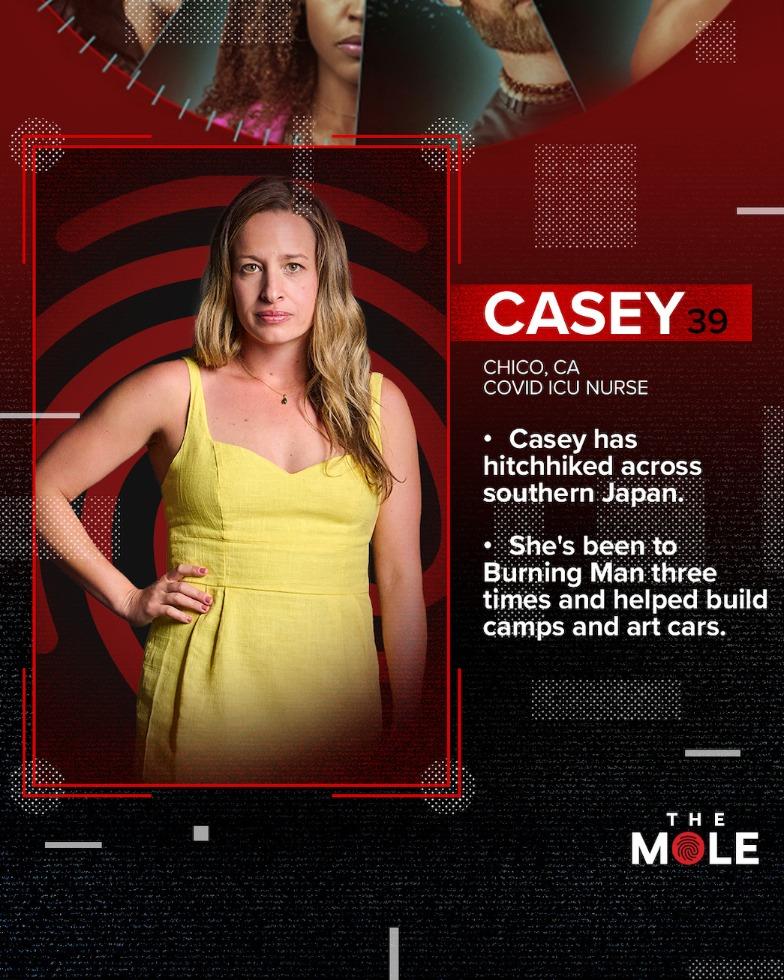 Casey is a 39-year-old COVID ICU nurse from Chico, Calif. She's also extremely athletic and participated in the Escape from Alcatraz triathlon, which involved a 1.5-mile swim, a 20-mile bike ride, and a six-mile run. Her strategy is to "be silent but deadly — lay low and let others make mistakes and show their emotions."
Dom Gabriel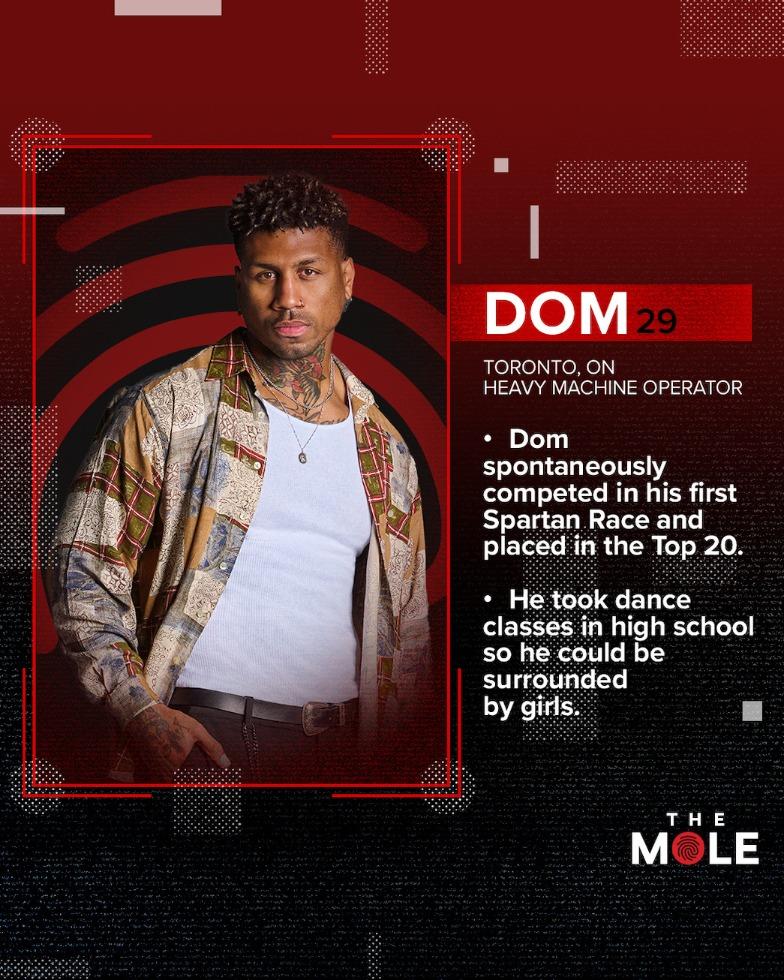 Dom, a 29-year-old heavy machine operator from Toronto, Ont., admitted to Netflix that he can be "pretty emotional," which he worries could cloud his judgment. But his participation in a Spartan Race proves how his athletic prowess may prevail.
Greg Shapiro
Greg is a 32-year-old Seattle, Wash. marketing consultant. According to him, he's a "really bad liar, but a decent truth manipulator." And his decisiveness could aid him in picking out the mole early on.
Jacob Hacker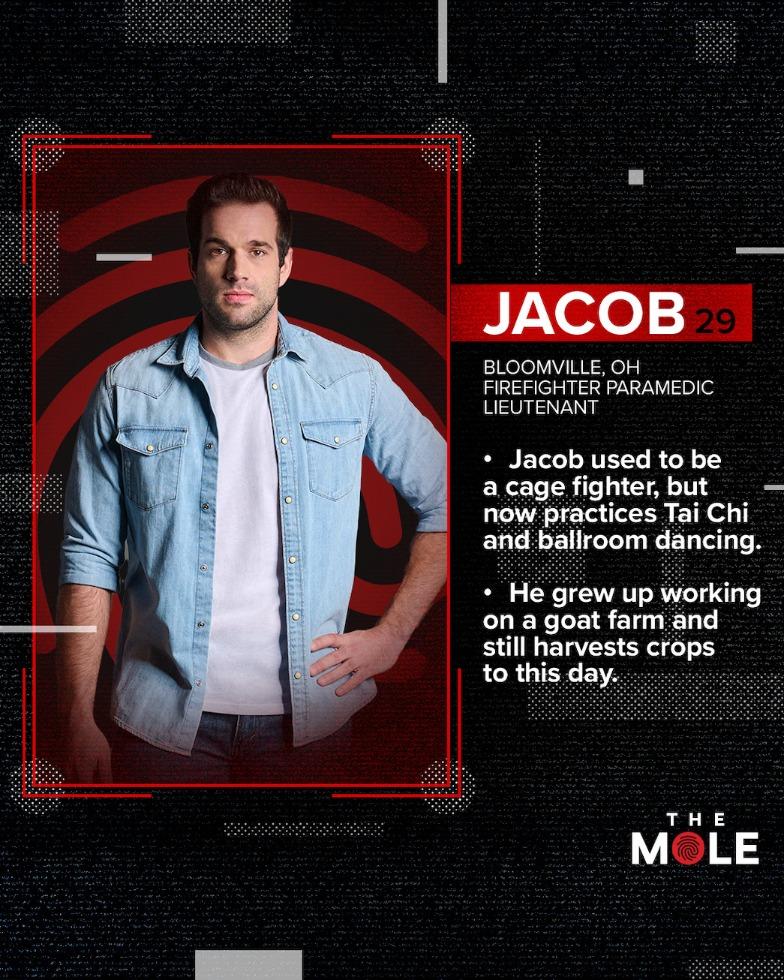 29-year-old Jacob from Bloomville, Ohio is a firefighter paramedic lieutenant who also used to be a cage fighter. His strategy? To "stay calm and collected" and observe everyone else. And he considers himself to be a good liar, which may come in handy.
Joi Schweitzer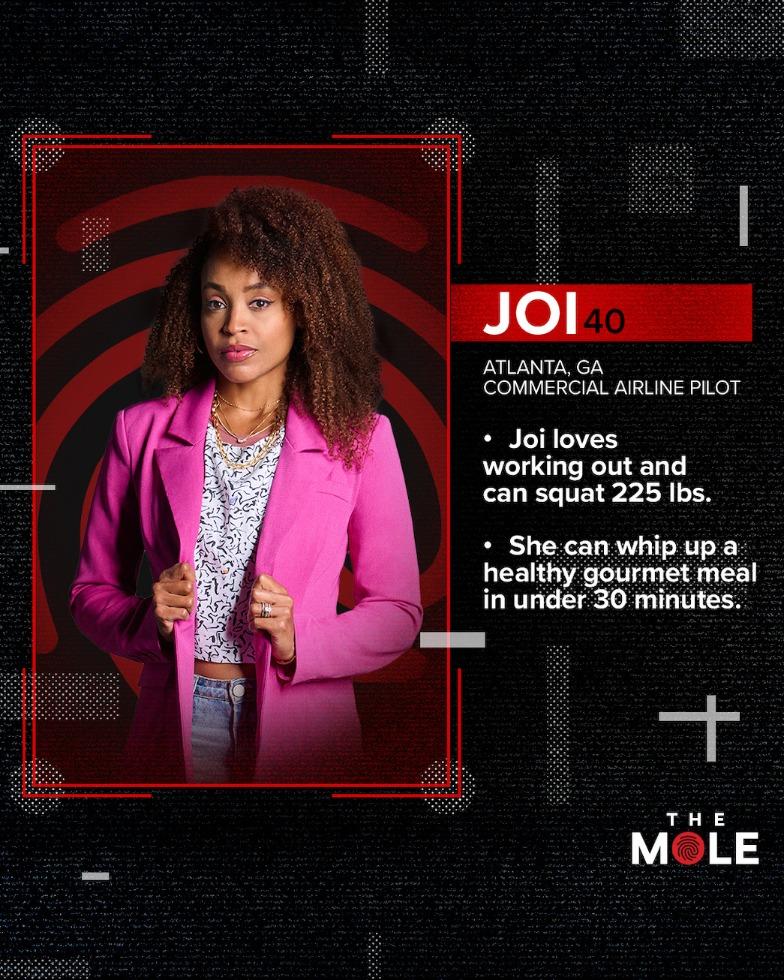 Joi is a 40-year-old commercial airline pilot from Atlanta, Ga. She told Netflix, "My strength is my ability to control other players without them realizing they [are] being manipulated. Overthinking the game [is] my weakness." And she plans to find a partner to align with right away.
Kesi Neblett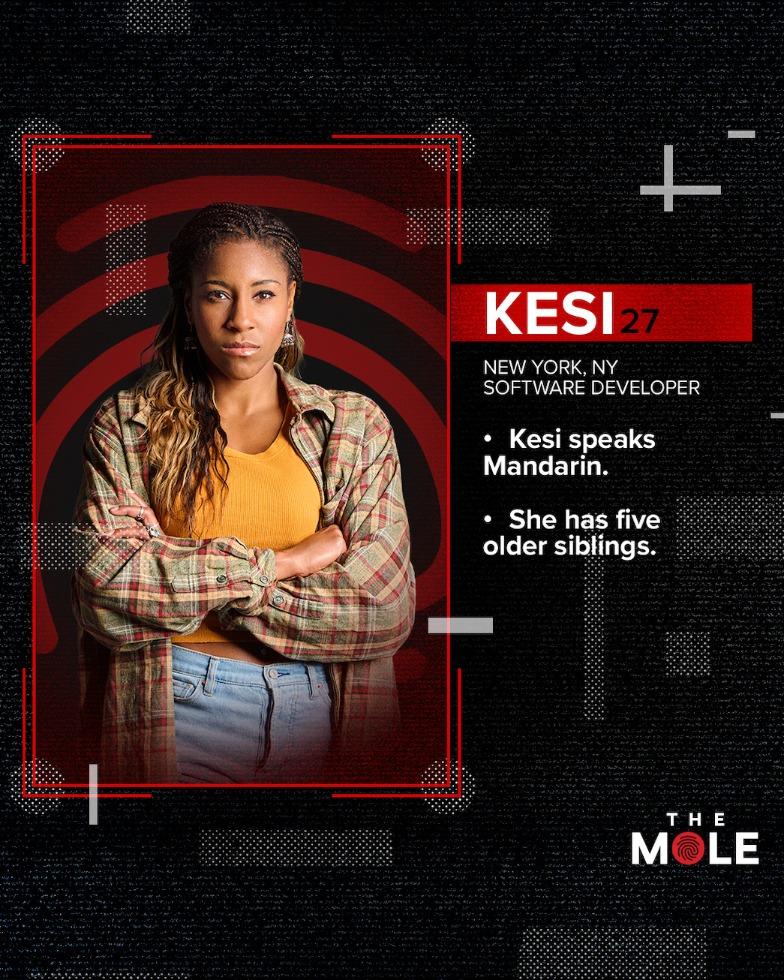 Kesi is from New York City and she's a 27-year-old software developer. She believes her way of thinking as a computer scientist will help her be able to properly analyze others in the game. But her inability to successfully lie could get her in hot water.
Osei White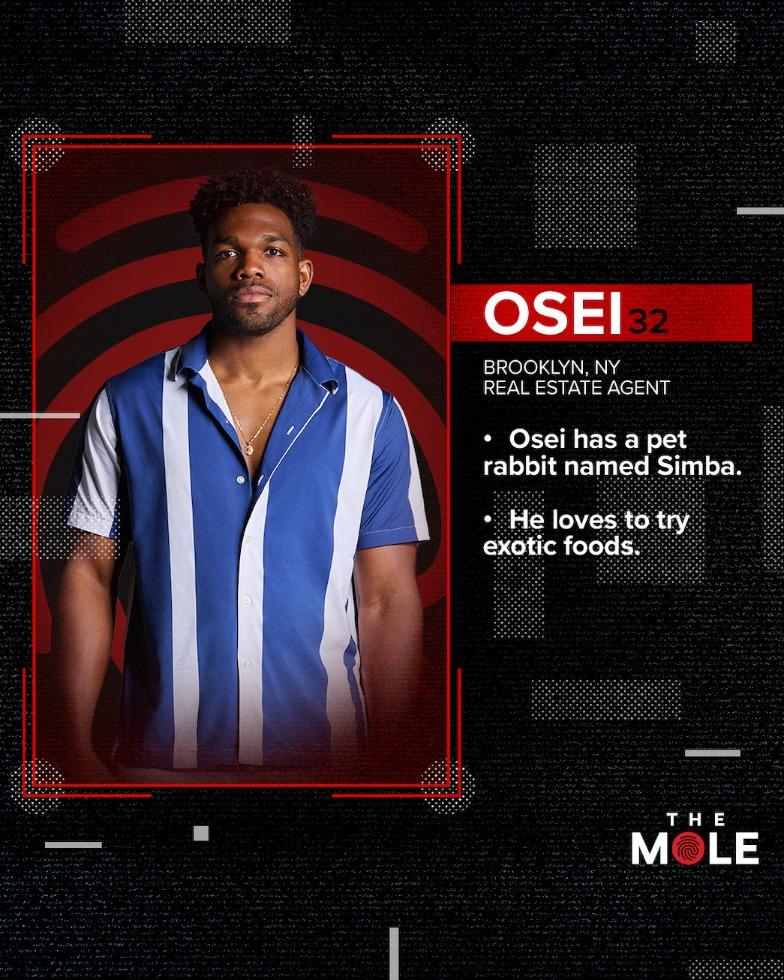 Osei is 32 years old and works as a real estate agent in Brooklyn, N.Y. His plans going into The Mole involve being himself to sort of throw people off their game. Lying doesn't come easily to him, however. Osei told Netflix, "I don't consider myself a good liar, but I'm pretty observant enough to see what kind of people are around me."
Pranav Patel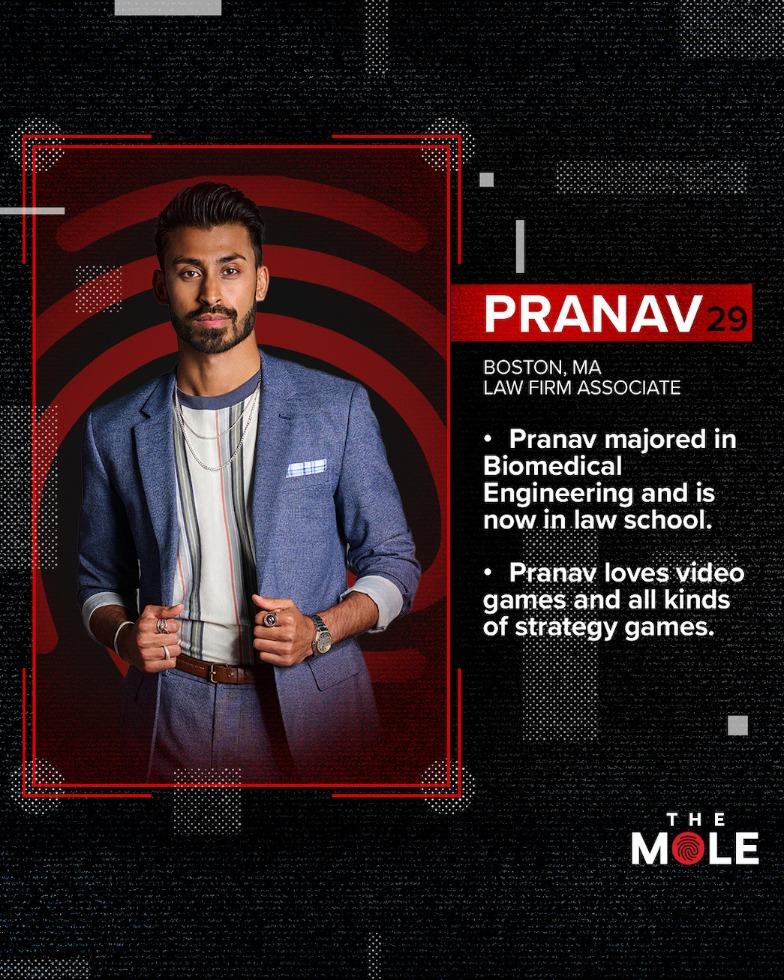 Pranav is a 29-year-old law firm associate from Boston, Mass. His strategy off the bat is finding one or two people to align with. But, he admitted to Netflix, he knows one of his weaknesses is his competitiveness.
Samara Joy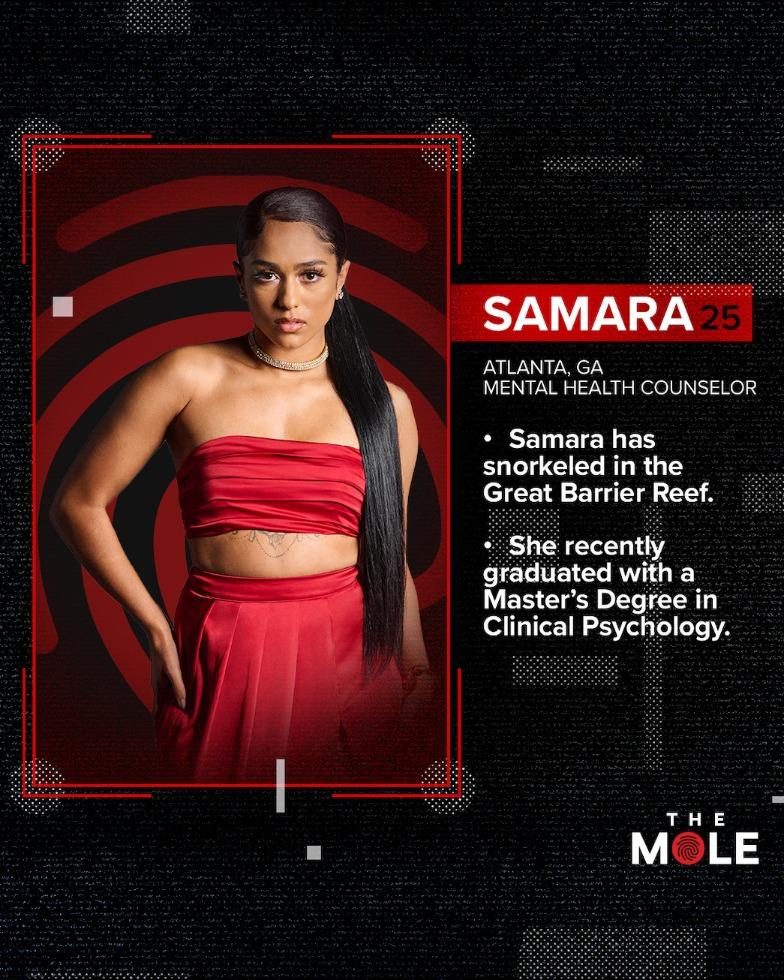 Samara is 25 years old and from Atlanta, Ga. She's a mental health counselor who believes her strengths lie in "being a people person and being able to watch everyone's behavior." She also loves anything that gets her adrenaline going, which will bode well in physical competitions.
Sandy Ronquillo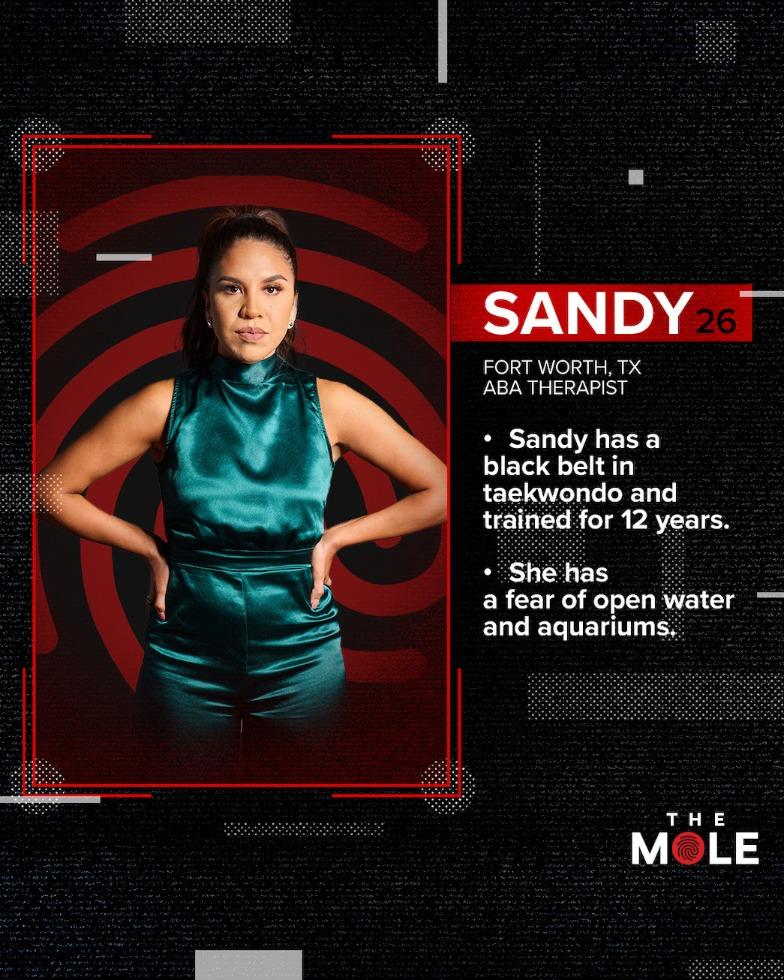 Sandy is a 26-year-old applied behavior analysis therapist from Fort Worth, Texas. She told Netflix she wants to "stay very vague and suspicious" to her fellow competitors. She also believes she's a good enough liar and sneak to make it far in the game.
William Richardson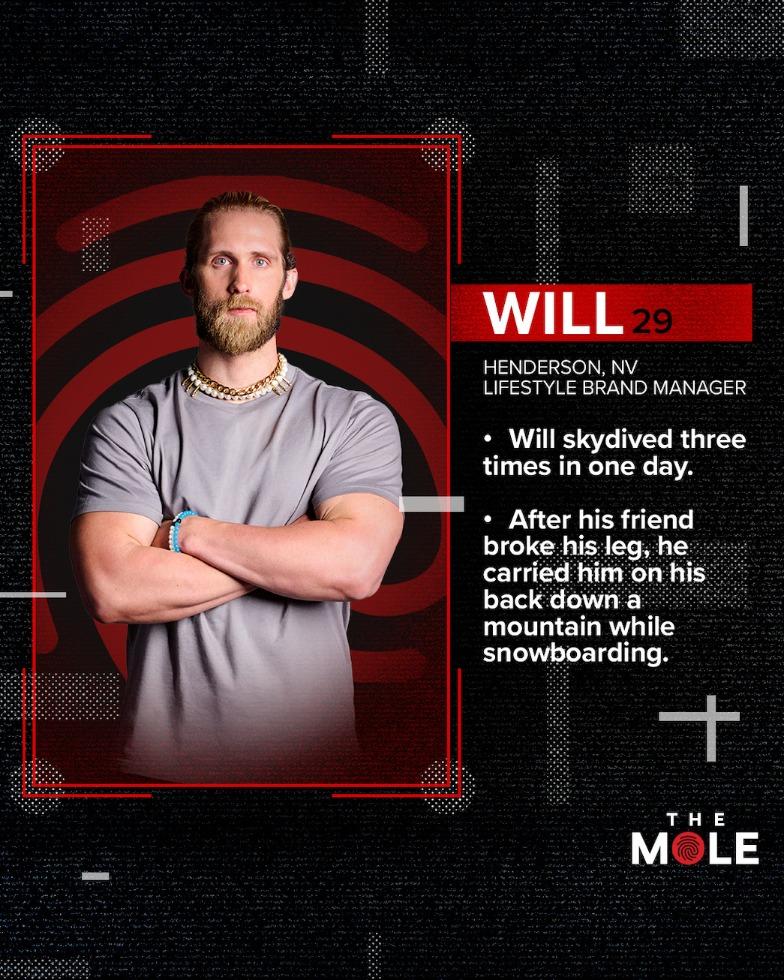 William is a 29-year-old lifestyle brand manager from Henderson, Nev. His strategy is to vote for more than one person as the mole and, he told Netflix, "My competitive nature is my strength and my weakness. Because even in situations that could really help me look bad, my brain would always yell at me about how we don't lose on purpose."
Watch The Mole on Netflix starting on Oct. 7, 2022.