Is Chris Rock in a relationship and who has he dated in the past? Details on the actor and comedian's dating history.
Actor and comedian Chris Rock has had an accomplished career. He first made it big as a member of SNL in the 1990s. But since then, he's starred in projects like Everybody Hates Chris and Madagascar. He has also gone on to produce a number of projects.
Unfortunately, the 2022 Oscars drama between Chris, Will Smith, and Jada Pinkett Smith has brought up questions about his own love life. This isn't the first time Chris has made a joke about Jada, but now people are curious to know: Who is Chris Rock's girlfriend, and is he married? He was actually in a very committed relationship for decades.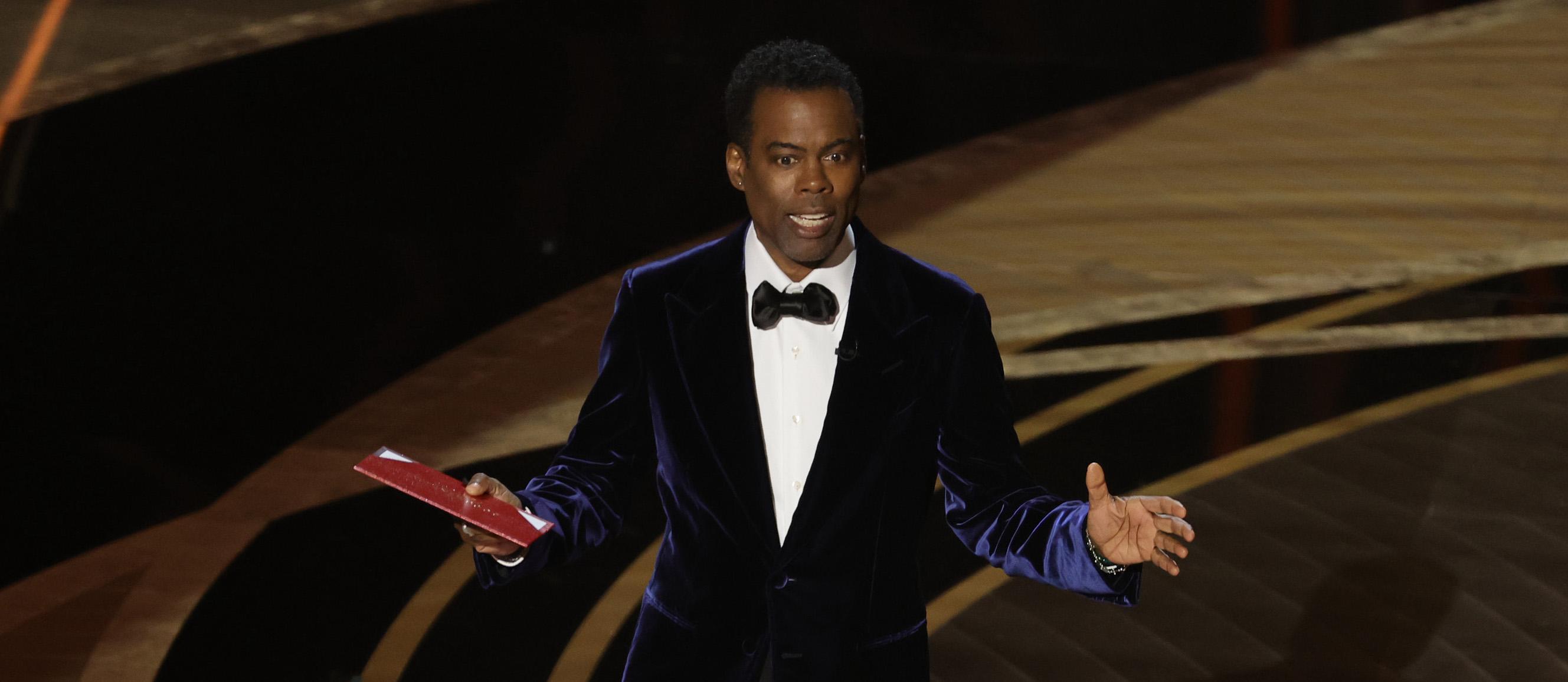 Is Chris Rock in a relationship right now?
Chris Rock and Lake Bell are officially an item after sparking romance speculation last month, Us Weekly can confirm.
Chris Rock and Lake Bell became Hollywood's hottest comedic couple when they fueled romance rumors in the summer of 2022. The South Carolina native and Harley Quinn star were first linked after being seen at a St. Louis Cardinals baseball game in June 2022.
"Chris has been in a really good mood," a source exclusively tells Us. "He's dating and spending his downtime with Lake Bell."
The comedian, 57, and the Harley Quinn actress, 43, "both just laugh a lot when they're together," the insider says, adding, "They have similar personalities."
The Saturday Night Live alum was first linked to Bell when the pair were spotted at a St. Louis Cardinals baseball game in Missouri on June 13. The twosome watched the sporting event from a box seat in the stadium and stood together from time to time.
Rock continued to fuel romance rumors over the 4th of July weekend when he and the Secret Life of Pets 2 actress were photographed outside Giorgio Baldi restaurant in Santa Monica. Bell wore a black crop top and high-waisted jeans during the Saturday, July 2, outing, while Rock donned an all-white ensemble and brown dress shoes.
One day later, the couple were again spotted together in California. Photos obtained by TMZ showed the Madagascar actor and the New York native enjoying brunch on Sunday, July 3, at Coast in Santa Monica.
Is Chris Rock married and who is his ex-wife, Malaak Compton Rock?
Although Chris was married for close to 20 years, that's no longer the case. But his personal life has always been part of his professional career. During his Netflix special Chris Rock: Tamborine, he opened up about how he wasn't a good husband to his ex-wife, advocate Malaak Compton Rock. He cheated on her and developed a porn addiction during their marriage.
In the special, Chris admits that he wasn't a good husband to Malaak. "I didn't listen. I wasn't kind. I cheated," he said. But he also admits that this aspect of his life is behind him now and he's in a much better place now.
For decades, Chris was married to Malaak. According to her Instagram, she's a mother, humanitarian, advocate, author, global explorer, and foodie. She's the founder and executive director of Angel Rock Project South Africa. This nonprofit organization helps "vulnerable youth through transformative and innovative programming," according to its Instagram account.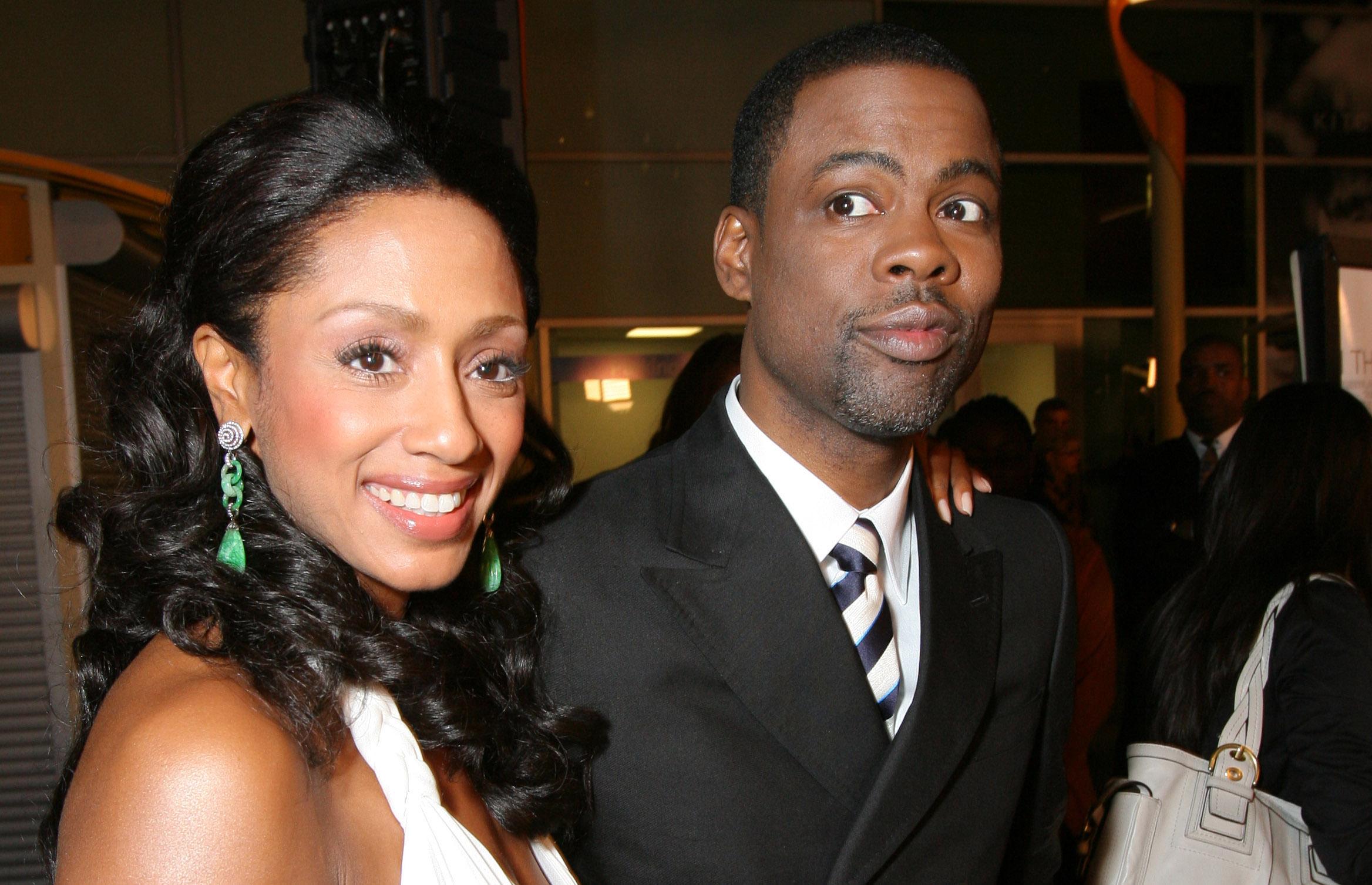 "Most people in Diepsloot live in extreme, extreme poverty," Malaak said to ABC 7 NY. "On a global scale, we're talking about living on $1 to $2.50 a day, for everything." Now, she's been working with the community for over a decade.
After close to 20 years together, Chris and Malaak announced they were getting divorced in December 2014, according to Time. In a statement, Malaak kept the focus on her charitable work.
"Being fortunate enough to lead a life of service by working with those most vulnerable makes me well aware of life's blessings, even when faced with difficulties," Malaak said. In addition, she said that her kids are her focus and she wanted the public to respect her privacy. Together, she and Chris have two daughters: Zahra Savannah and Lola Simone Rock.
Chris Rock was spotted holding hands with Carmen Ejogo in October 2020.
In October 2020, Chris was spotted with Selma actress Carmen Ejogo in Malibu, Calif. The leisurely stroll gave way to a great deal of speculation, with many hypothesizing that things were becoming more serious between the stars. Chris and Carmen were also seen at a trendy eatery in New York's West Village.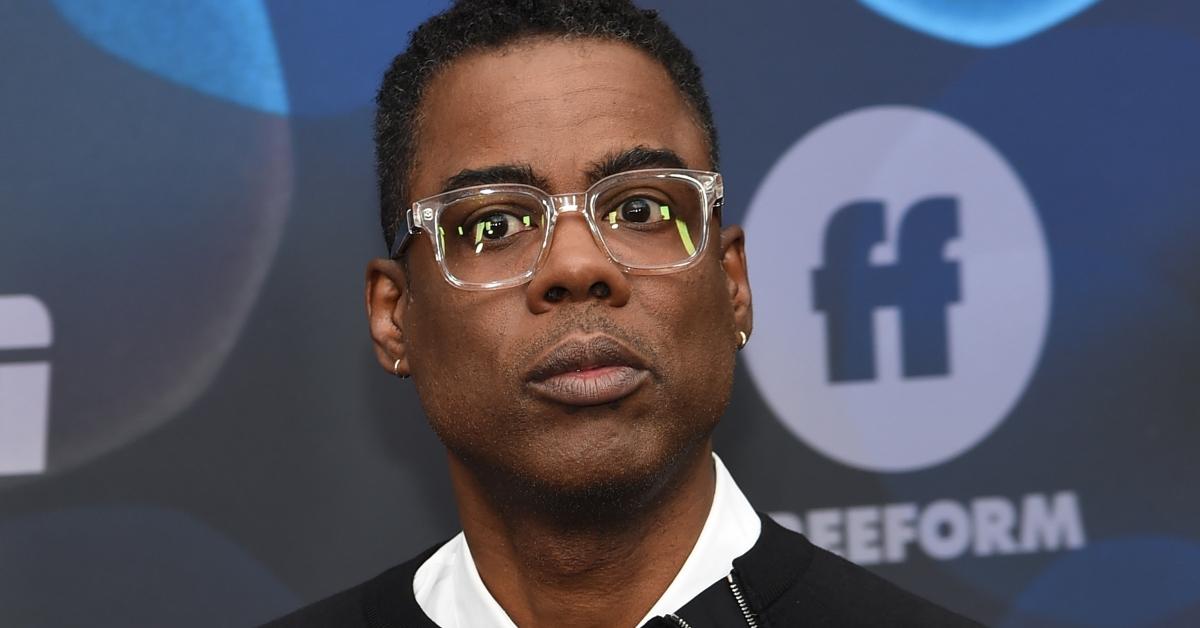 Neither Chris nor Carmen have addressed the romantic rumors on social media. The reason for their split is still unknown.
Chris dated Megalyn Echikunwoke for four years.
Chris and Megalyn Echikunwoke made their relationship public by attending Clive Davis's 40th annual pre-Grammy Awards in February 2016, according to People. 
"What can I say? I have a boyfriend. He's a comedian. He's funny. He's really wonderful," Megalyn told the outlet in 2018. "He's a very dreamy guy, and I'm a lucky girl."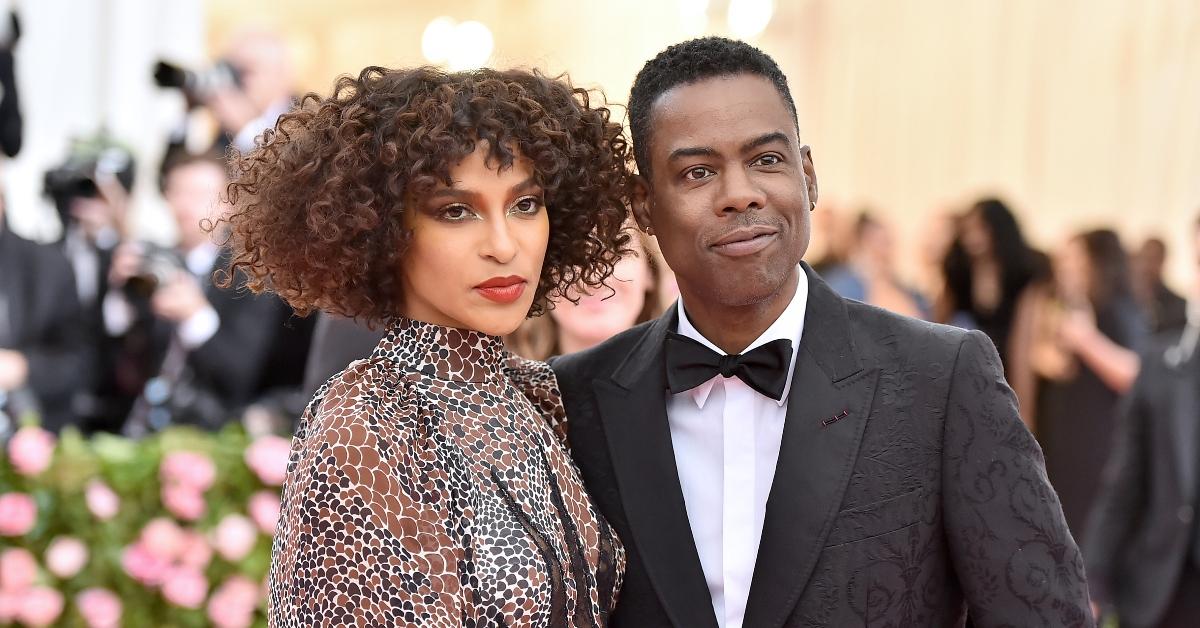 Asked about her thoughts on marriage, the thirty-something actress revealed that she wasn't interested in it whatsoever.
"I'm actually not a huge believer in marriage," Megalyn said. "If he made a really good case for it, I guess… I guess there's this misconception about once you're engaged how could you possibly want anything more than marriage and kids. It's kind of like lock down a rich guy." 
"I'm here to say that there's more to life than that, and this common lame notion that that's all a girl could possibly want in life is completely bulls–t," Megalyn added. "So, I mean, I have a boyfriend who I love and that's all I need."
Chris and Megalyn announced their split in the spring of 2020. 
Per WhosDatedWho, Chris Rock has had encounters with Karrine Steffans (2005) and Nia Long (1991).