Who are Chrissy Teigen and John Legend's kids? Chrissy Teigen and John Legend welcome a new baby — Get to know their children.
John Legend and Chrissy Teigen met in 2006 while Legend was filming his music video for the song "Stereo," a video in which her role was his love interest. Obviously, some sparks that few in the video weren't just acting, and by 2011 after four years of dating, the two were engaged. The wedding wouldn't be until 2013, after which John Legend would dedicate the song "All of Me" to Chrissy.
Chrissy Teigen is a TV personality and Sports Illustrated model who's also the wife of John Legend, with whom she has two children. She's a vocal feminist who's worked with comedians like Amy Schumer and Mindy Kaling and has also been involved with shows like Lip Sync Batte alongside LL Cool J.
While she's certainly a busy person, her personal time is occupied by her kids Luna and Miles who are 7 and 5, as well as her new infant, born on Friday. What are her children like and how does she balance being a celebrity and a mother?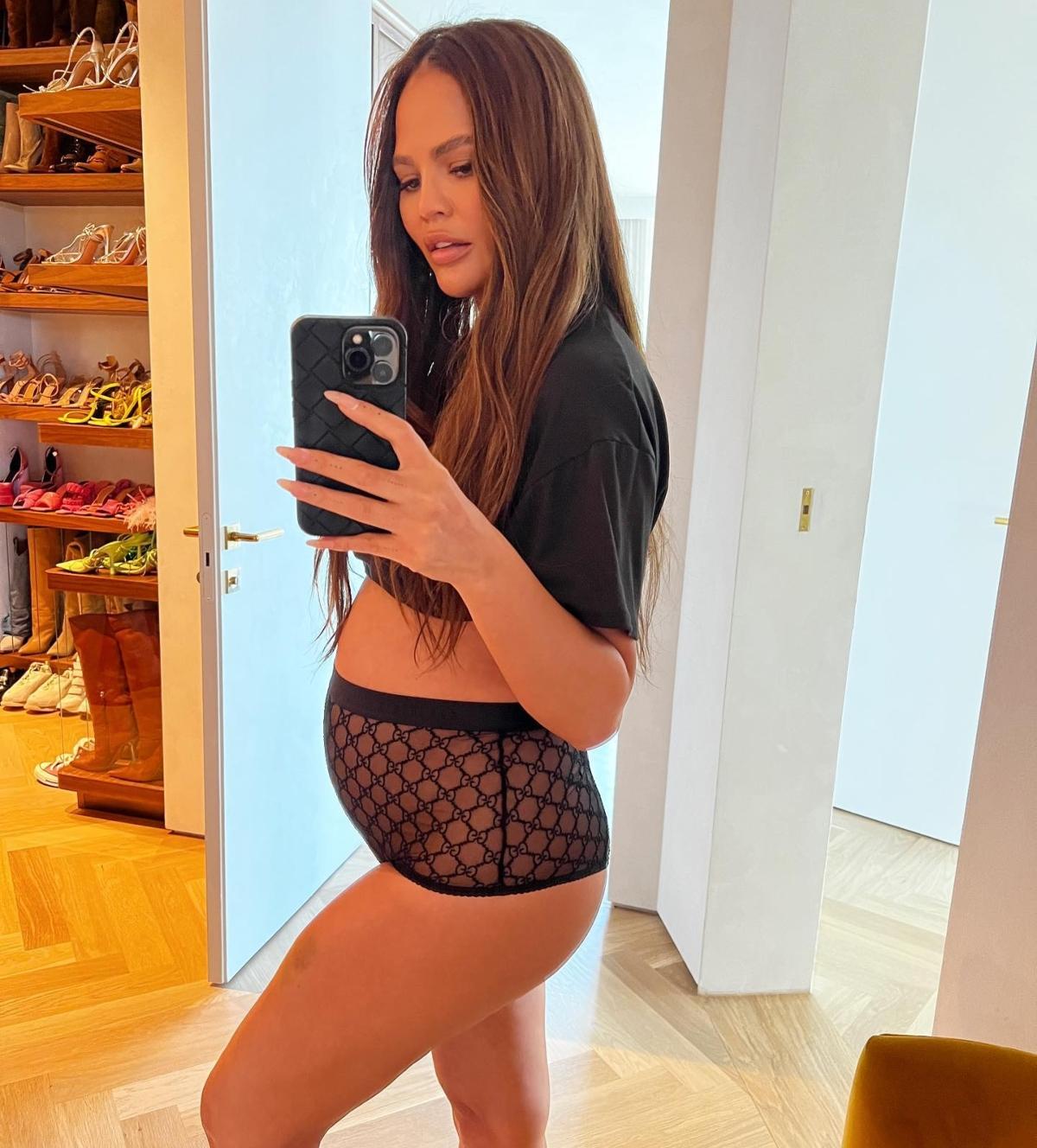 Chrissy Teigen suffered a miscarriage in 2020 with her son, Jack.
Chrissy shared news of her pregnancy with her 40.3 million followers in an Instagram post that read, "The last few years have been a blur of emotions, to say the least, but joy has filled our home and hearts again."
According to her, the two conceived after a series of rigorous fertility treatments. "One billion shots later," she announced. "We have another on the way."
The TV personality did not officially disclose her due date or how far along she is in her pregnancy, but she told Entertainment Tonight that she had completed her latest round of IVF treatments back in March. It's also recommended that those who are pregnant wait until at least the 12-week mark to announce their pregnancy publicly. Given these details, we're led to believe that Chrissy and John will expect their new baby sometime in early 2023.
Announcing her pregnancy wasn't a decision Chrissy made lightly. News of the couple's bundle of joy comes years after they suffered a miscarriage. In September 2020, Chrissy revealed that their baby boy, Jack, died 20 weeks into her pregnancy.
"We are shocked and in the kind of deep pain you only hear about, the kind of pain we've never felt before," she captioned a heartfelt post. "Jack worked so hard to be a part of our little family, and he will be, forever."
Chrissy revealed that she was hospitalized for excessive bleeding hours before her miscarriage. Doctors ultimately diagnosed her with partial placental abruption.
Years after their tragedy, Chrissy and John are expanding their family with their unborn rainbow baby — though she was initially hesitant to share the news.
"Every appointment, I've said to myself, 'OK if it's healthy today I'll announce.' But then I breathe a sigh of relief to hear a heartbeat and decide I'm just too nervous still," her Instagram announcement read. "I don't think I'll ever walk out of an appointment with more excitement than nerves, but so far, everything is perfect and beautiful and I'm feeling hopeful and amazing."
Chrissy Teigen and John Legend share two kids together already before their newborn.
Chrissy Teigen and John Legend's love story began on the set of the music video for his 2006 single "Stereo." Five years after tying the knot, they welcomed their now 7-year-old daughter, Luna Simone Stephens. Their 5-year-old son, Miles Theodore Stephens, was born two years later. In 2020, they went through heartbreak after a stillbirth. However, they would have their fourth child on Jan.13, 2023.
Chrissy had her fourth child through IVF, and they were born healthy, though they haven't yet revealed the baby's name yet. John Legend was overjoyed at the addition to his family but also got to see his children react to their new sibling, which was a special experience.
"We're all excited," Legend said, "and, you know, my kids are old enough to be really aware of what's happening, so they're really anticipating having a new sibling in their lives. And I think they'll be good at being a big sister and big brother."
Luna and Miles have different aspirations than their celebrity parents, at least for now. In 2021, when the two were asked what they wanted to be when they grew up, Luna responded that she wanted to be a veterinarian. Miles also loves nature, but like many young boys, he fancies himself an archaeologist when it comes to dinosaurs. Though he didn't say he wanted to study dinosaurs, he said he wants to be one. It can be startling how someone born in 2016 is already 7 years old, they'll be rebellious teenagers soon.
Chrissy Teigen's family is happy and healthy, and they're very happy to have a new addition to love. Her rainbow baby is truly something to be thankful for after losing a child a few years earlier. Luna and Miles likely will be a good older brother and sister to their new sibling, who's a good deal younger than they are. The newest will be entering high school by the time Luna and Miles are in College.
Best wishes to the family of five!