Nigerian rapper Dablixx Osha has reportedly died — What happened to him?
Reports are circulating online that Nigerian rapper Dablixx Osha has died. The news has not been confirmed by any official sources, but rappers close to Dablixx have been posting messages of mourning, seemingly acknowledging the news of his passing. This has led many fans of the rapper to wonder what happened to him, and what led to his death at the age of 27.
What happened to Dablixx Osha?
The first to post about Dablixx Osha's death was his fellow rapper Mohbad, who confirmed that he had died by sharing the news on his Instagram story. Another rapper, Blazee, also shared the news on Twitter, writing from a place of mourning and despair.
Dablixx was best known as a trap rapper and frequently discussed his own death in his lyrics in a way that will now seem eerie to those who continue listening to him.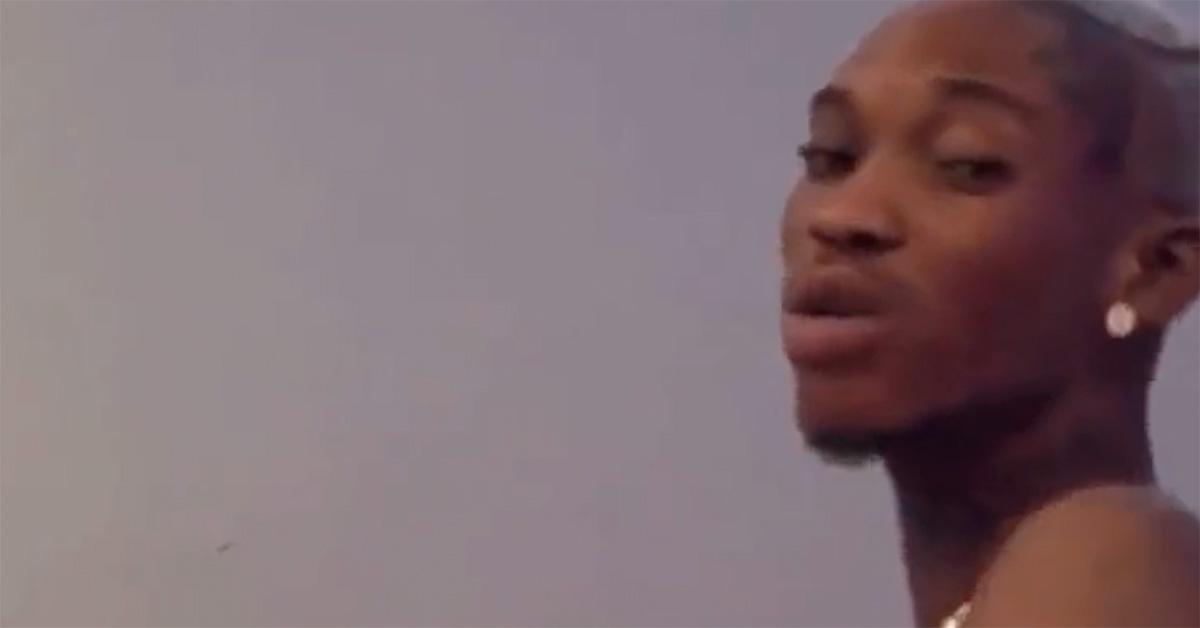 What was Dablixx Osha's cause of death?
None of the posts mourning Dablixx have mentioned a cause of death. Given that he was just 27 years old, it's likely to have been something at least somewhat unexpected, unless he was hiding an illness from the public and from fans. Rumors have even begun to swirl that he was poisoned, although it's not totally clear what that rumor is based on.
Some online have suggested that Dablixx was poisoned by his friends and that this happens with some frequency now. If that's the case, then someone may eventually be brought to justice for his death. Ultimately, though, it's just speculation at this point.
The family of Dablixx posted on his Instagram story to confirm his death and ask for privacy.
On Tuesday, Nov. 8, a story appeared on Dablixx Osha's Instagram account, seemingly from his family. It reads, "We the family of Dablixx would like to thank everyone who has reached out. He is in a better place now. We hope the public would let us mourn him privately and peacefully. He is forever loved."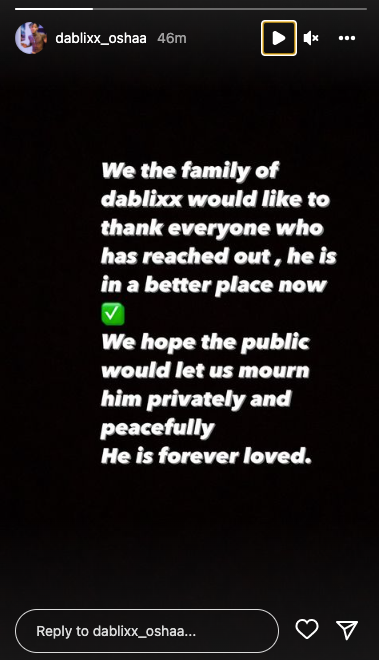 It's clear that his fellow rappers and fans will be mourning his loss for some time to come. "R.I.P. Dablixx, so sad. We [started] bumping to your music lately and it's dope; God bless your soul," one person wrote on Twitter following the news of his death.
"My roommate introduced me to his music … he's so good, he traps like Roddy Ricch; so much talent. We've lost so much this month, this year. Please, God, make it stop. R.I.P. Dablixx Osha," another person added.
Dablixx is one of several rappers to have died in recent days, and it's clear that die-hard fans of the genre are starting to feel the effects of all this loss. At just 27, it's possible that Dablixx would have gone on to have a prosperous career for years to come. Instead, fans will have to treasure the music that he did produce, understanding that his life was cut short and his legacy will be forever changed.