Who is Damson Idris dating? The 'Snowfall' heartthrob appears to be no more single and dating a famous model.
Everyone loves a little mystery! Ever since British actor Damson Idris took on the role of Franklin Saint in FX's Snowfall, he's been on everyone's radar. There's talk of Damson being the next Denzel Washington. The star has been dubbed the newest heartthrob in entertainment, so things are looking pretty good for the 31-year-old.
It's become standard practice for many fans to fawn over the Snowfall actor's good looks. However, since Damson appears to keep a low profile, it's hard to tell if he's booed up or simply playing the field. And with rumors of him and Bay Area femcee Saweetie possibly being an item, fans have questions. So, who is Damson Idris dating? Is the star on the market? Here's everything we know.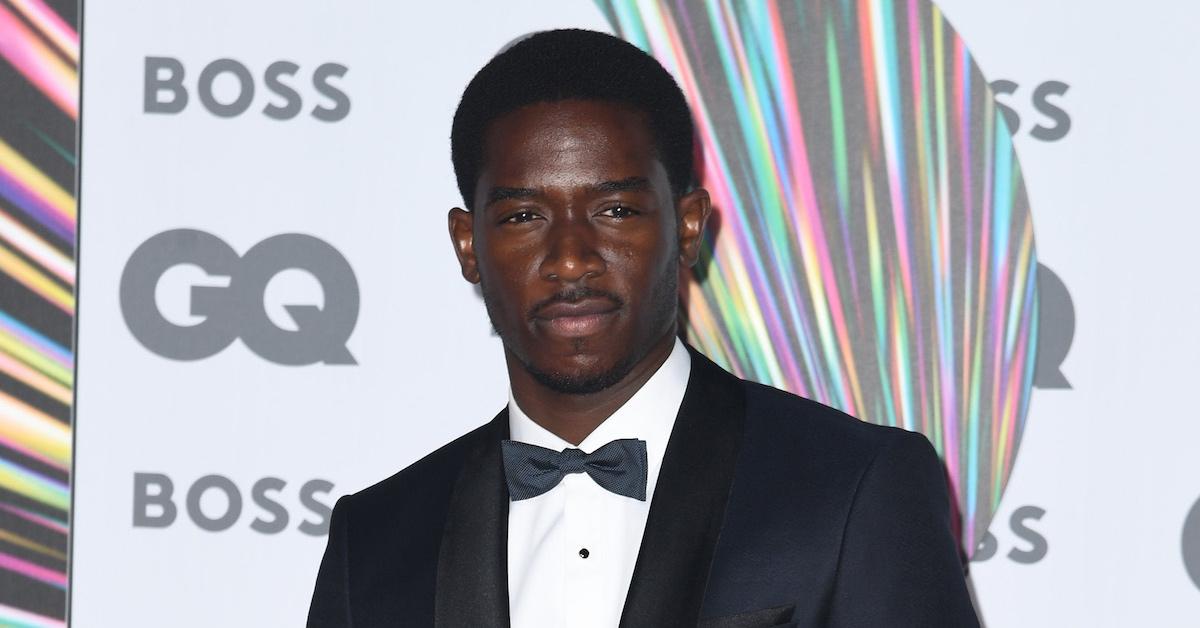 Damson Idris shared that the Saweetie relationship rumors are false.
In case you've been MIA, Damson shared an Instagram stories post of the "Closer" femcee playing the piano — captured by The Shade Room — in what appeared to be his home on Nov. 8, 2021.
However, in a March 3, 2022, interview with The Breakfast Club, Damson cleared it all up. And in his words, the pair are simply good friends.
"No, no, me and that queen are just friends," Damson told hosts Angela Yee and DJ Envy. "She's a great piano player. And I didn't know she could play piano — I didn't even think the world knew. So I was like, 'Oh this is a cool moment.'"
What actually led up to the pair hanging out is the fact that Saweetie is a Snowfall fan.
"She's a huge Snowfall fan," Damson tells the hosts. "That day we were at lunch, I think we were talking about how we could collaborate. She wanted to show me her new place because I love CB2 and I was going to give her some ideas about furniture and art, and then boom, we went. She was playing the piano. That's it. I was in there for like five minutes and I dipped out. She's a friend of mine."
DJ Envy then inquired about their meet-up being a date and Damson quickly shot it down.
"No, it wasn't a date," Damson says. "You know guys and girls can be friends. That's exactly what me and [Saweetie] are, we're friends."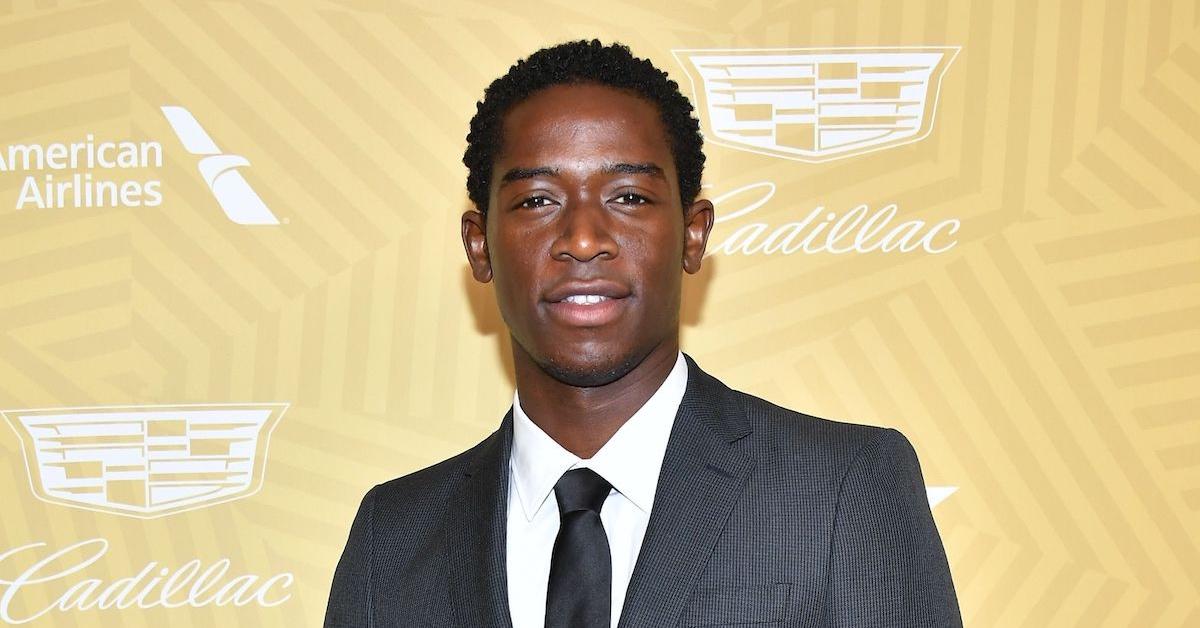 Damson is currently dating Lori Harvey as they've gone official on Instagram.
In the early hours of Friday, January 13, 2023, Damson Idris confirmed what many fans already knew — that he and Lori are an item.
In a few snapshots on Instagram Stories, Damson uploaded two photos: one of him and Lori embracing one another romantically with text reading, "Happy Birthday Nunu," since Lori celebrates her birthday on January 13.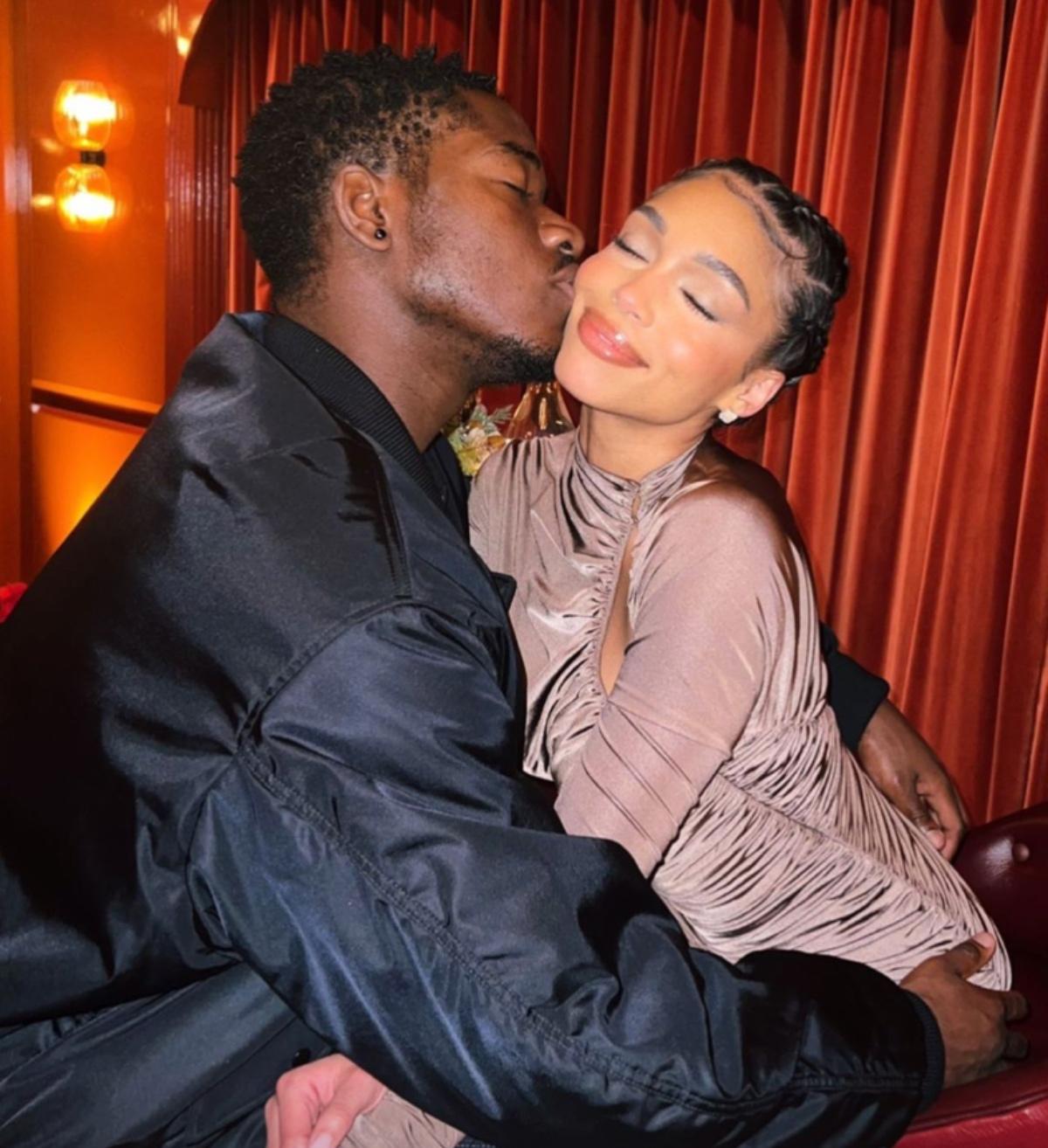 The next shot shows the model holding up thousands of dollars to her ears in what appears to be the set on Snowfall — given a sign in the background that reads "The Plug."
For folks that have been keeping up with Lori's dating adventures, this new development follows both Damson and Lori being spotted together on a dinner date in December 2022.
Interestingly, this romance is Lori's first public relationship since she and Creed sex symbol Michael "Bae" Jordan ended their romance in June 2022.