Dan Bilzerian is known as the "Instagram King" for his following. He's also known for his lavish lifestyle. What is Bilzerian's net worth?
Dan Bilzerian is a very famous social media personality with over 33 million followers on Instagram. He's known as the "Instagram King."
Dan Bilzerian can best be described as someone who likes to live life on the edge. He's outspoken, a bit wild, and lives life to the fullest—if competing in extreme sports and renting a 31,000-square-foot home in Bel Air are your criteria for a full life.
The 12-bedroom, 21-bathroom home Bilzerian was occupying up until July 2020 cost him a reported $200,000 per month, though rumor has it the bill was covered by his company's investors. Whether Bilzerian needed his company's investors to foot the bill for the 10979 Chalon Road property is unclear.
Profile Summary
| | |
| --- | --- |
| Celebrated Name: | Dan Bilzerian |
| Net Worth: | $200 million |
| Profession: | American venture capitalist, actor, social media star, and poker star |
| Full Real Name: | Dan Brandon Bilzerian |
| Birthdate: | December 7, 1980 |
| Birthplace: | Tampa Bay, Fla. |
| Mother: | Terri Steffen |
| Father: | Paul Bilzerian |
Dan Bilzerian was voted one of the funniest poker players by Bluff Magazine, which attracted a lot of media attention.
Dan's father, Paul Bilzerian, was a corporate takeover specialist. In 1988, Paul was indicted for tax and security fraud and ultimately, he had to file for bankruptcy in 2001. At their peak, the family lived in the largest home in Tampa, a 28,000-square-foot mansion with 10 bedrooms. Later, the house was foreclosed. Bilzerian runs Ignite International Brands Ltd., which sells electronic cigarettes, CBD oils, vodka, and other products.
Dan Bilzerian is one of the richest poker players in the world. Many are now questioning what his net worth actually is. Here's everything we know about his financial status now.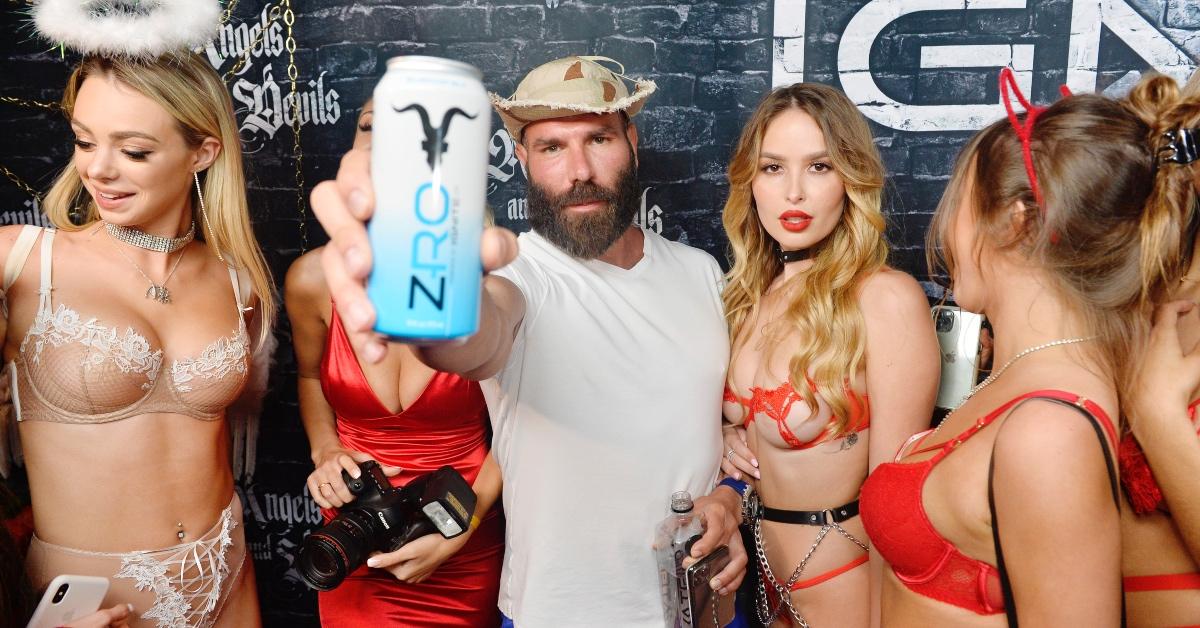 What's Dan Bilzerian's net worth?
Dan Bilzerian is worth hundreds of millions. According to Celebrity Net Worth, Dan Bilzerian is worth an estimated $200 million. Despite his many Instagram followers, that channel isn't his main source of income.
His wealth is tied to his entrepreneurial endeavors, poker winnings, and several brand endorsements. While his official poker winnings are relatively small, he claims to have won millions in private events. In 2014 alone, Bilzerian claims to have won $50 million playing poker. His massive following also allowed him to make money from sponsored posts and e-commerce and launch various business ventures.
In addition to playing (and winning) high-stakes poker games, Bilzerian runs a company. In 2018, he founded Ignite, which describes itself as "the premium lifestyle brand for the discerning individual." The company also says "is unapologetic in our attitude and in our promise to provide the ultimate experience to our customer."
Ignite sells CBD and nicotine products, apparel, and its own beverage, ZRO, which it claims provides cognitive benefits. In 2019, Ignite expanded into the U.K. and Mexico, and in 2020, it was expected to expand to the Middle East and Canada.
In 2019, the company showed signs of distress and lost a reported $19.7 million, according to Forbes, but things were looking up for Ignite after it reported a net income of $3.1 million in the fourth quarter of 2020. Bilzerian's net worth could also grow if and when he releases his memoir, The Setup, which has been delayed due to its racy content.
According to Urban Splatter, Bilzerian's Los Angeles home has 12 bedrooms, 25 bathrooms, and over 31,000 square feet of space. The amount of room in Bilzerian's home is close to the amount of space entire hotels have. The mansion also includes a bowling alley and office space. The outdoor areas are very airy and offer great views of Beverly Hills and West Los Angeles.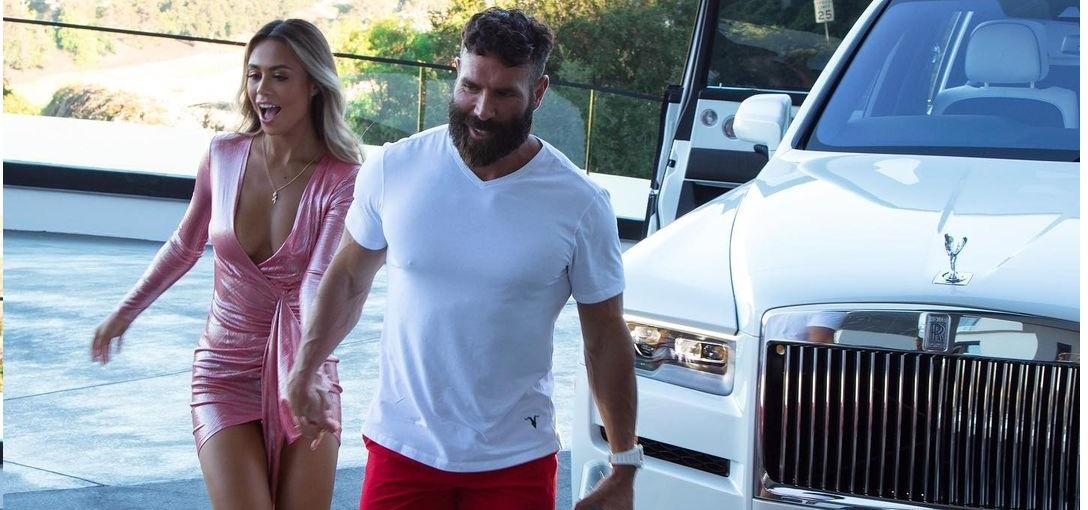 Dan Bilzerian's fame has helped him build a fortune
Bilzerian first caught the public's attention by competing in high-stakes poker games. His thrill-seeking tendencies sparked additional interest in who he was. According to his IMDB profile, the Armenian-American once jumped off a 90-foot cliff and swam across a lake that happened to be infested with alligators.
Bilzerian has experienced much success in his life, often leading to him throwing lavish parties to celebrate. On several occasions, he has walked away from poker games with more than what the average person earns in a year. During one poker event, Bilzerian won a reported $12.8 million, which he celebrated by taking a private jet to Mexico.
Over time, Bilzerian's lifestyle and memorable moments have helped him grow his online following tremendously. To date, Bilzerian has 32.8 million followers on Instagram, where he shares photos from around the world, such as him standing at the base of a large mountain located off the Amalfi Coast in Italy or scuba diving in Sri Panwa. He's also offered followers a glimpse into his dating life, posting plenty of Instagram photos of him with various women.
Bilzerian's poker career
Dan was introduced to poker by his brother Adam, who's also a poker player. His poker career started in 2009 as he played the 2009 World Series of Poker Main Event and finished in 180th place. In 2010, he was voted the funniest poker player on Twitter by Bluff Magazine. With success in poker, Bilzerian's fame rose tremendously, which allowed him to enter into other forms of entertainment, such as movies and influencer roles.
Bilzerian made his movie debut with a small role in Olympus Has Fallen in 2013. Since then, he has been in six other movies. He also produced an animated cartoon series called Blitz Real Hollywood Stories. The show was created in the U.S. in 2017 and portrays the life of Bilzerian in cartoon form.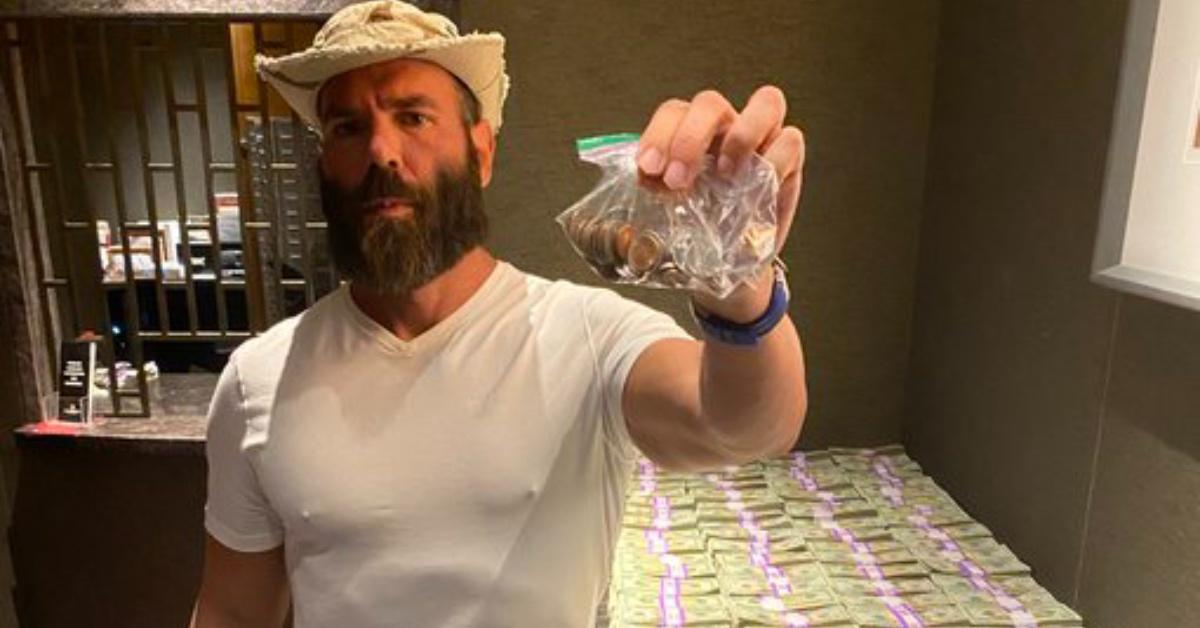 Dan Bilzerian is single.
Over the years, Bilzerian has had several girlfriends but has never been married.
Bilzerian announced in 2016 his bid to run for the President of the United States. He later stopped his run for the presidency and endorsed Donald Trump.
Did Bilzerian's financial situation have anything to do with him leaving the 31,000-acre property in Bel Air?
Bilzerian's luxurious lifestyle has drawn some backlash. Forbes shared that, in 2020, a former company executive filed a lawsuit that stated Bilzerian had used "investor cash to bankroll his Instagram-luxe lifestyle of private planes, hired yachts, and platoons of bikini models."
Bilzerian's stay at the Bel Air residence was also said to be funded by his investors. Although it isn't clear what led the celeb to quietly leave the home, the property's owner, Don Bolin, said Bilzerian had made a few modifications there, such as adding a new security system, a virtual reality room, a rooftop gym, and a custom room-sized bed that cost a reported $50,000. While leaving the residence may have not been ideal for Bilzerian, his neighbors were reportedly thrilled to see him go.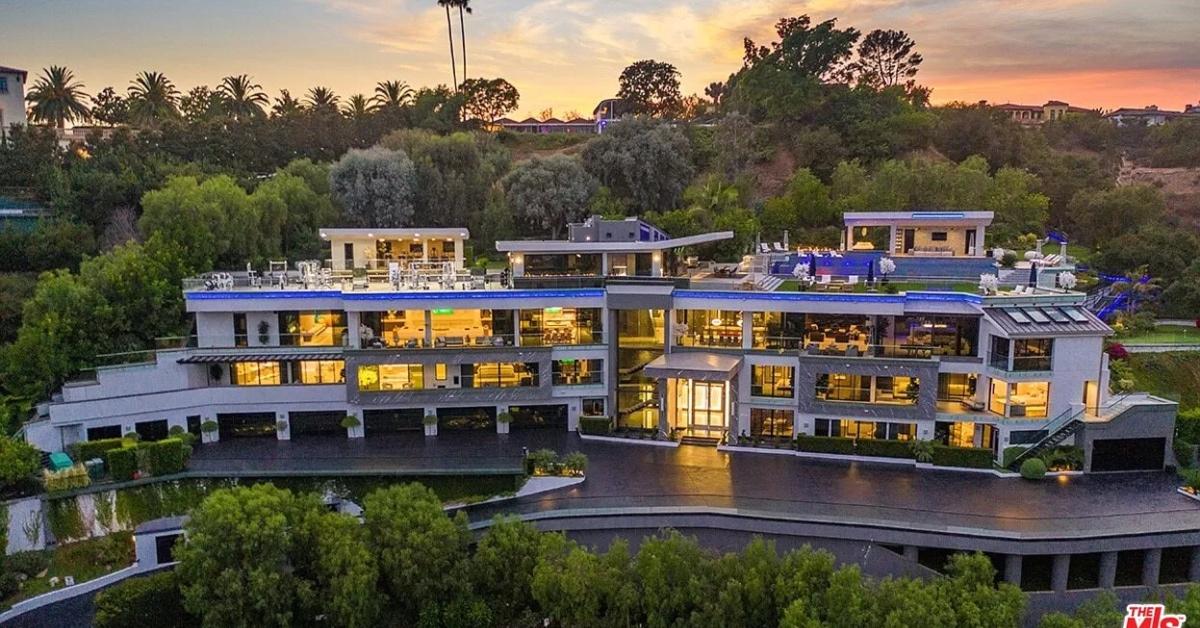 Dan Bilzerian went through SEAL training.
Bilzerian joined the Navy in 1999 and went through SEAL training in 2000. However, he got kicked out of the program before graduation due to a disagreement with one of his administrators. Bilzerian enrolled at the University of Florida where he majored in Criminology and Business.
Frequently Asked Questions
How did Dan Bilzerian become so rich?
Bilzerian claims that his wealth is the outcome of a successful gambling career.
What is Dan Bilzerian famous for?
Dan Bilzerian (a.k.a. "Blitz") has made a name for himself as a high-stakes poker player, thrill seeker, and, more recently, Hollywood actor. His lavish lifestyle, penchant for danger, and a carefree attitude have gotten him attention around the world as an international playboy.
How is Dan Bilzerian a millionaire?
Dan Bilzerian has made a name for himself as a popular poker player, venture capitalist, and social media celebrity. He is well known for his lavish lifestyle, funded by the trust fund from his father's success on Wall Street, his professional poker winnings, and his business ventures.
Who is Dan Bilzerian's wife?
Reportedly, Dan Bilzerian's wife's name is Hailey Grice, a fashion model with a social media influencer tag who loves to keep her personal life away from the world.
Was Dan Bilzerian in debt?
In his
petition for bankruptcy
filed in 2001, the older Bilzerian stated that he had assets worth only $15,000. However, he listed more than $140 million in debts.
Who is Dan Bilzerian net worth?
The poker player has a current net worth of $200 million.
How much did Dan Bilzerian win from gambling?
In some of his latest public statements, Dan Bilzerian made came out, saying he made around $50,000,000 playing poker.
What did Dan Bilzerian dad do?
Dan's father is Paul Bilzerian. In June 2014, Bloomberg News reported that Paul Bilzerian had become one of the licensed service providers who processed applications for the same Saint Kitts and Nevis citizenship-by-investment program which his son had used.
What kind of car does Dan Bilzerian drive?
Dan Bilzerian's
car collections
include a Bentley Continental – as two luxury SUVs, a Rolls-Royce Cullinan, and a Cadillac Escalade. In 2021, it was
reported he had purchased
a $60m custom-built yacht with a movie theater and two pools.
Did Dan Bilzerian serve in the military?
Bilzerian entered the Navy
SEAL training program in 2000; however, after several attempts, he did not graduate. He was reportedly dropped from the program for a "safety violation on the shooting range". Therefore, because Dan Bilzerian joined the Navy but
did not complete
his training, he never served on active duty and is not a veteran. However, Dan Bilzerian's father served in the Vietnam war and received a Bronze Star for his service.