What is David Blitzer's net worth? The equity investor has made Billions as a Franchise owner of Sports Teams.
David Blitzer has built up his wealth through a holding company co-owned by billionaire Josh Harris. Their firm owns minority stakes in multiple sports teams along with larger stakes in the Philadelphia 76ers and the New Jersey Devils. Blitzer's net worth is reportedly around $1.3 billion currently.
DAVID BLITZER Profile Summary
David Blitzer co-founded Harris Blitzer Sports & Entertainment (HSBE) with fellow billionaire investor Josh Harris. The firm owns stakes of the Philadelphia 76ers and the New Jersey Devils as well as minority stakes in European soccer teams. They purchased Dignitas, an e-sports company, in 2016.
Profession: Private equity investor
Net worth: $1.3 billion
Birthdate: September 7, 1969
Education: University of Pennsylvania
Spouse: Allison Ross Blitzer
Children: 5
What sports teams does David Blitzer own?
The holding company he co-founded with Harris, Harris Blitzer Sports & Entertainment (HBSE), has a large number of professional sports teams in its portfolio. In 2011, they purchased the Philadelphia 76ers for about $287 million.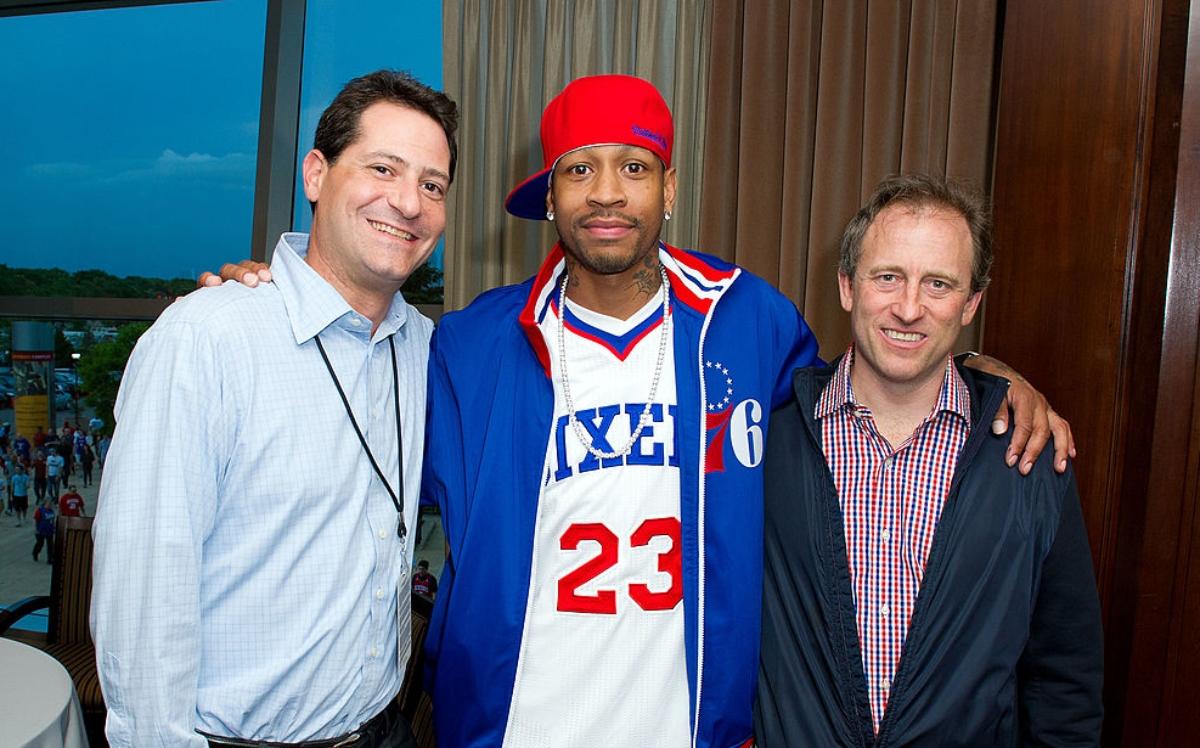 In August 2013, the Harris Blitzer investment group also completed the purchase of the NHL team the New Jersey Devils. Along with the team transaction came the operating interest in the Prudential Center and other related assets.
Blitzer said at the time of the Devils purchase, "We will be committed stewards of this great franchise and arena as we work closely with city and state leadership to ensure the Devils, their fans and the Newark and greater New Jersey community all share in the future success of their favorite team."
Harris and Blitzer also bought a small stake in the Pittsburgh Steelers in June 2020. Their position represents reportedly less than 5 percent, which doesn't give them any control over team operations. That investment was made separately from their firm HSBE.
David Blitzer has worked with Blackstone Group since 1991.
Even with multiple large franchises, the sports investment world isn't Blitzer's only business. He has been with the Blackstone Group since 1991 and is currently the Global Head of its Tactical Opportunities Group or Tac Opps. Blitzer recently told Bloomberg that he expects continued large investments from equity firms in the sports business.
He said, "People have realized at their core that these are amazing businesses in terms of the creation content and the ultimate value of media rights." Blitzer explained that investment firms are interested in sports teams for the value of their media rights and content related to televised competitions.
Blackstone has made other entertainment-adjacent deals like buying Reese Witherspoon's production company Hello Sunshine and Moonbug Entertainment Ltd., a firm known for children's YouTube channels.
David Blitzer might invest in the Cleveland Guardians.
The news broke in December 2021 that Blitzer might be in talks to acquire 35 percent of the Cleveland Guardians. If the deal goes through, Blitzer would buy a stake from the Dolan family, who have owned the team since 1999, and from former minority owner John Sherman. The potential for eventual majority ownership might be built into the deal.
David Blitzer is married and has five children.
Blitzer is married to a fellow University of Pennsylvania alum Allison Ross Blitzer. They have five children together. They also founded the Blitzer Family Foundation, an organization that promotes youth development through avenues like education, athletics, health, and wellness.