When did Demi Lovato and Wilmer Valderrama date? Fans speculate she's referencing him in new song.
New music is on the way for singer and actress Demi Lovato! On Aug. 19, her eighth studio album "Holy Fvck" is set to drop. But already, it seems that one of her tracks has been partially leaked, and judging from what we've heard so far, Demi is ready to clear the air about a toxic relationship.
On TikTok, a snippet of her song "29" has been making the rounds. If you take a close listen to the lyrics, you may notice that she seems to be talking about a past romantic relationship she was involved in with a huge age gap.
Can't put your finger on which ex she's referring to? Worry not, fans have taken it upon themselves to pair the leaked audio with photos of Demi and her ex-boyfriend Wilmer Valderrama. Although Demi has not confirmed whether the song is about him, it seemingly makes light of her relationship with the That '70s Show star.
But before we take a look into what she said, let's do a refresh on Demi and Wilmer's relationship.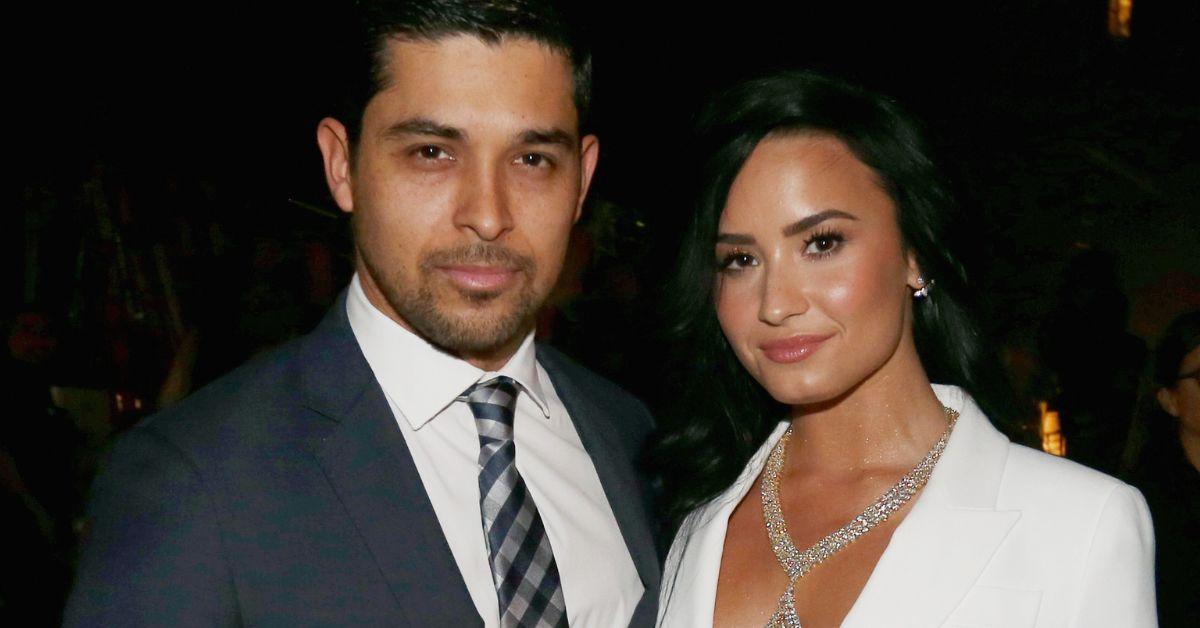 Demi Lovato and Wilmer Valderrama started dating in 2010.
"When I first met Wilmer he was 29. I met him on January 11 of 2010. It was at a PSA shoot at his house for the 2010 census forms," Demi said in her 2017 documentary, Simply Complicated. But at the time of their first meeting, Demi was only 17 and Wilmer did not seem interested.
On Instagram, the couple would continue to document their relationship. And although many of their photos together have since been removed, a few relics remain.
Their relationship appeared to be strong. In fact, in 2015, Demi told Cosmopolitan how supportive Wilmer was as she struggled with addiction and entered rehab. "He was like, 'I'm not leaving. This is somebody I really care about,'" she told the outlet at the time.
Demi Lovato and Wilmer Valderrama broke up in 2016.
Demi and Wilmer called it quits in 2016. The pair released a joint statement on Instagram that said they "are better as best friends." And for a while, it seemed they did continue to have some type of friendship. In 2018, Wilmer visited Demi in the hospital after she overdosed.
But eventually, they began to move on romantically. Demi got engaged to Max Ehrich; however, she broke things off with him shortly thereafter. Wilmer is currently engaged to Amanda Pacheco, with whom he shares a daughter.
What did Demi say about Wilmer in her song '29'?
In the track, Demi gets candid about her former flame Wilmer and capitalizes on their 12-year age difference. She also hints that he may have manipulated her.
The lyrics read: "Petal on the vine / Too young to drink wine / Just five years of bleeders, student and a teacher / Far from innocent / What the fuck's consent? / Numbers told you not to / But that didn't stop you."
Click here if the TikTok video is not playing.
Then, returning to the present day, Demi sings: "Finally 29 / Funny, just like you were you at the time," which appears to be a nod to her current age and the age Wilmer was when they began dating.
"Thought it was a teenage dream / Just a fantasy / But was it yours or was it mine?" the lyrics continue. "17, 29 / Oh, oh, oh, oh, oh / 17, 29," she says, which nods to their respective ages when they started dating.
You can hear the rest of "29" when Holy Fvck drops on Aug. 19, 2022.