How much was DJ Stephen tWitch Boss worth? Ellen DeGeneres' DJ has died by suicide at just 40 years old.
If you were a fan of The Ellen Degeneres Show, then you're no stranger to her longtime DJ and sidekick Stephen "tWitch" Boss. Boss joined Ellen DeGeneres on her show in 2014 as a DJ, and by 2020, he was promoted to executive producer. On Dec. 14, 2022, TMZ reported that Boss had died by suicide the day prior. He was only 40 years old.
Boss held many prominent roles throughout his career as a dancer, DJ, and actor, all of which he should be remembered for. How did Boss break into the entertainment industry and what was his net worth at the time of his passing?
How much was Stephen "tWitch" Boss worth?
While working on The Ellen Degeneres Show, which officially ended in May 2022 after airing for 19 seasons, Boss reportedly earned $500,000 per season for the first two seasons, according to Celebrity Net Worth. His salary was then doubled per season, to $1 million. In addition to working as a DJ on Ellen's daytime talk show, Boss also served as her sidekick on Ellen's Game of Games.
Although Boss gained much attention from his roles on Ellen's shows, he had quite an impressive track record. According to his Instagram profile, Boss was the co-founder of CLI Studios, a company that provides online dance classes with the world's top dancers. He also starred in various TV shows and movies and launched his very own clothing line, tWitch Boss Clothing.
At the time of his death, tWitch was worth a reported $5 million.
STEPHEN "TWITCH" BOSS Profile Summary
People started taking notice of Stephen "tWitch" Boss after he took second place in Star Search. He went on to appear in Blades of Glory, Hairspray, Magic Mike XXL, and completed several times on So You Think You Can Dance.
Profession: Dancer, choreographer, producer, actor
Net worth: $5 million
Born: Sept. 29, 1982
Died: Dec. 13, 2022
Birthplace: Montgomery, Ala.
Education: Studied Dance Performance at Southern Union State Community College in Wadley, Alabama and Chapman University
Spouse: Allison Holker
Kids: 3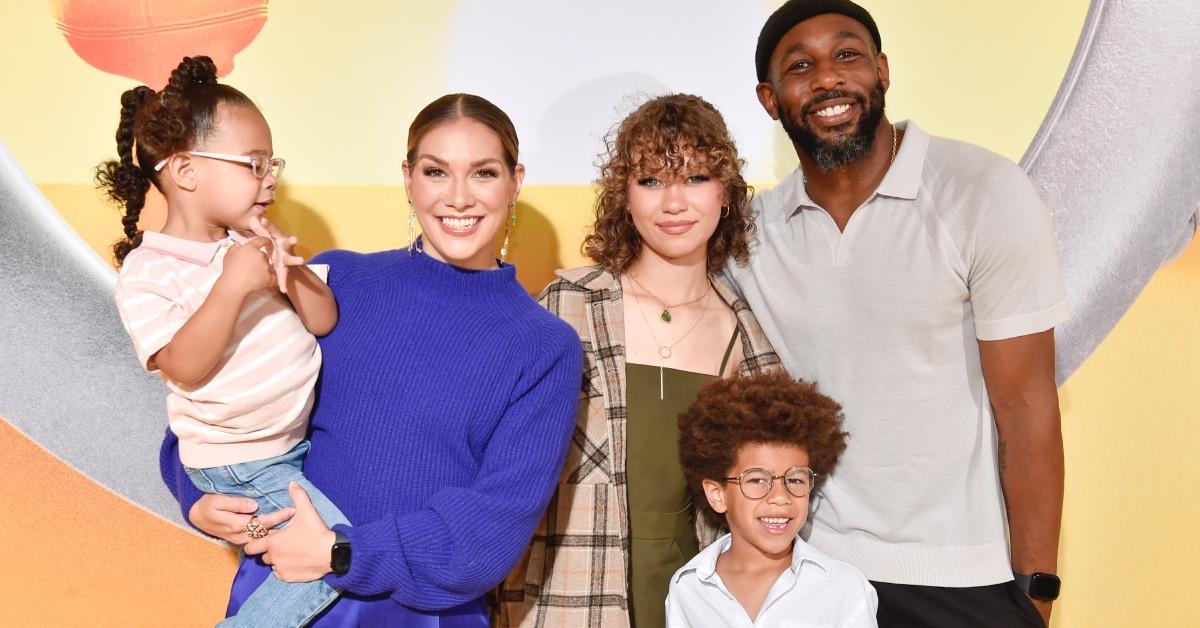 Stephen "Twitch" Boss Leaves Behind a Wife and Three Kids
Boss not only leaves behind a successful career as a talented dancer and performer but also his wife and three kids. Boss was married to Allison Holker, who like him appeared on the hit show So You Think You Can Dance.
The two tied the knot in December 2013 and nearly three years later, welcomed their first child, a son named Maddox. By 2019, the pair had their second child, a daughter named Zaia. Boss had also adopted Holker's daughter, Weslie, as per Celebrity Net Worth.
What happened to Stephen "tWitch" Boss?
On Dec. 14, TMZ reported that Boss' wife "ran into an LAPD station frantic" on Dec. 13 stating that her husband had left home without his vehicle. She told TMZ that wasn't usual behavior for the dancer. Sometime after that, the paramedics received a call regarding a medical emergency in a Los Angeles hotel room.
Holker told TMZ that when paramedics arrived at the hotel, they found Boss deceased from "an apparent self-inflicted gunshot wound." Boss' wife said that her husband "lit up every room he stepped into. He valued family, friends and community above all else and leading with love and light was everything to him." She added, "Stephen, we love you, we miss you, and I will always save the last dance for you."
If you or someone you know are experiencing suicidal thoughts, call, text, or message the 988 Suicide and Crisis Lifeline. Dial or text 988, call 1-800-273-8255, or chat via their website.