Is Dr. Now from 'My 600-lb Life' married? Here's what we know about whether or not Younan Nowzaradan has or has had a wife in the past.
The long-running reality series My 600-lb Life on TLC has had a revolving door of new personalities throughout its 11-season run. The show follows the daily lives of different morbidly obese individuals, each of whom begins their time on the series weighing at least 600 pounds or more. Each episode is dedicated to one person or group as they ultimately decide to lose weight and take several steps toward that goal, whether it involves exercise, controlled eating habits, or supplemental surgery.
But even within the show's episodic arcs between individuals, one constant within My 600-lb Life involves the consultation of one Dr. Younan Nowzaradan, commonly known among his patients as "Dr. Now." Dr. Now is a medical professional who specializes in vascular and bariatric surgery. The stars of almost every episode visit the doctor, based in Houston, Texas, in order to receive medical advice from him.
As for his personal life, has he ever been married? Here's what we know so far.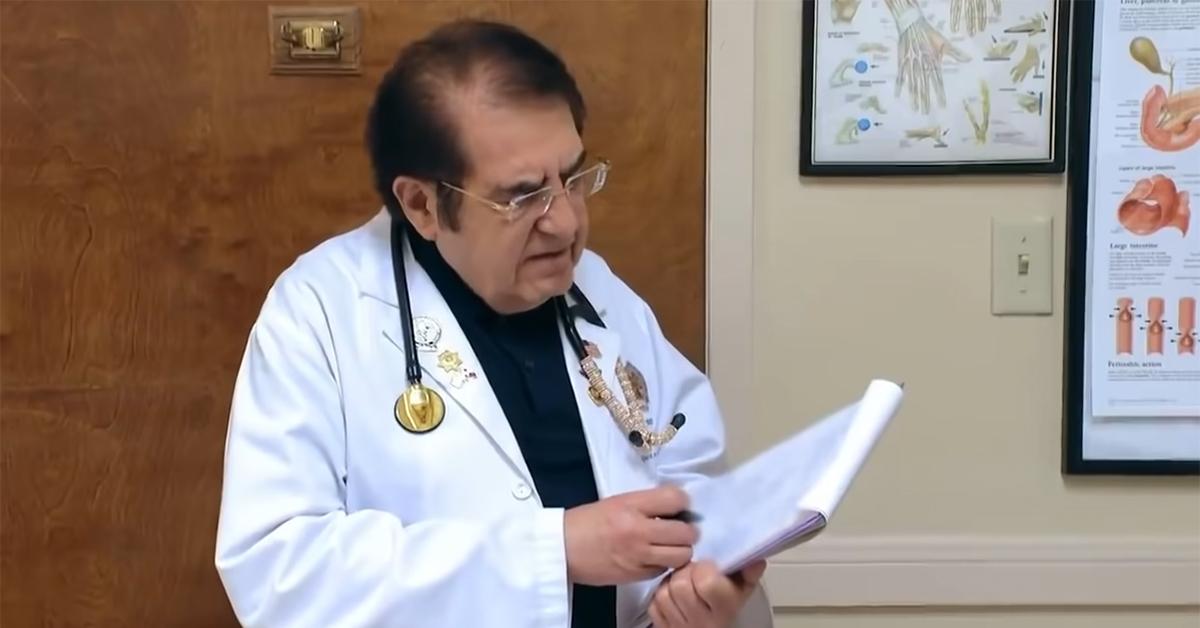 Is Dr. Now married? Details on the '600-lb Life' personality's marital status.
Dr. Now was born and raised in Tehran, Iran in 1944. The 78-year-old doctor graduated from the University of Tehran in 1970 with a Doctor of Medicine Degree. He would later move to the United States and held a Rotating Surgical Internship at St. John Hospital in 1971.
A few years after that, he met Delores McRedmond. According to The Celebs Info, Delores worked as a secretary before meeting Dr. Now. They got married in 1974, and she would later become a stay-at-home wife.
A few years after their marriage, the two of them had three children. Reportedly, Delores had little support from Dr. Now in raising their three children. They would ultimately divorce in 2002 after 27 years.
Here's what we know about Dr. Now's kids.
Dr. Now and Delores had three children together. Their first child, Jonathan, was born in February 1978. They later had their first daughter, Jennifer, in February 1980. Delores then gave birth to their second daughter Jessica in May 1983.
Jonathan has previously worked as a director and executive producer for My 600-lb Life and likely worked with his father on a regular basis. He was also a producer on other reality shows, including the Where Are They Now spinoff to 600-lb Life.
Meanwhile, Jennifer is a working artist who has displayed her work at several art galleries since 2001. She also works as a high school art instructor. In an online bio, she refers to both of her parents as inspirations for cultivating her creativity.
"Together, [her parents] were two creative forces that had a great impact on her imagination and development as an artist," the bio reads.
And according to Jessica's LinkedIn profile, she is a project manager with experience in software deployment.