Actress and entrepreneur Drew Barrymore has accumulated a sizable net worth over the span of her lengthy career — here's details on her net worth.
Unproblematic icon Drew Barrymore deserves every single cent of the money she gets, are we right, or are we right? (There's literally no other correct opinion on this matter.)
The actress, talk show host, and business owner, (she recently launched a line of sustainable home products with Grove Collaborative), continues to be a wholesome example of positivity, a beacon of light in an industry that tends to thrive on chaos and drama.
Speaking of the industry that thrust Drew into the public spotlight in the first place, how much did acting help with Drew's net worth? What is her overall net worth nowadays?
Here's what we know about Drew's net worth.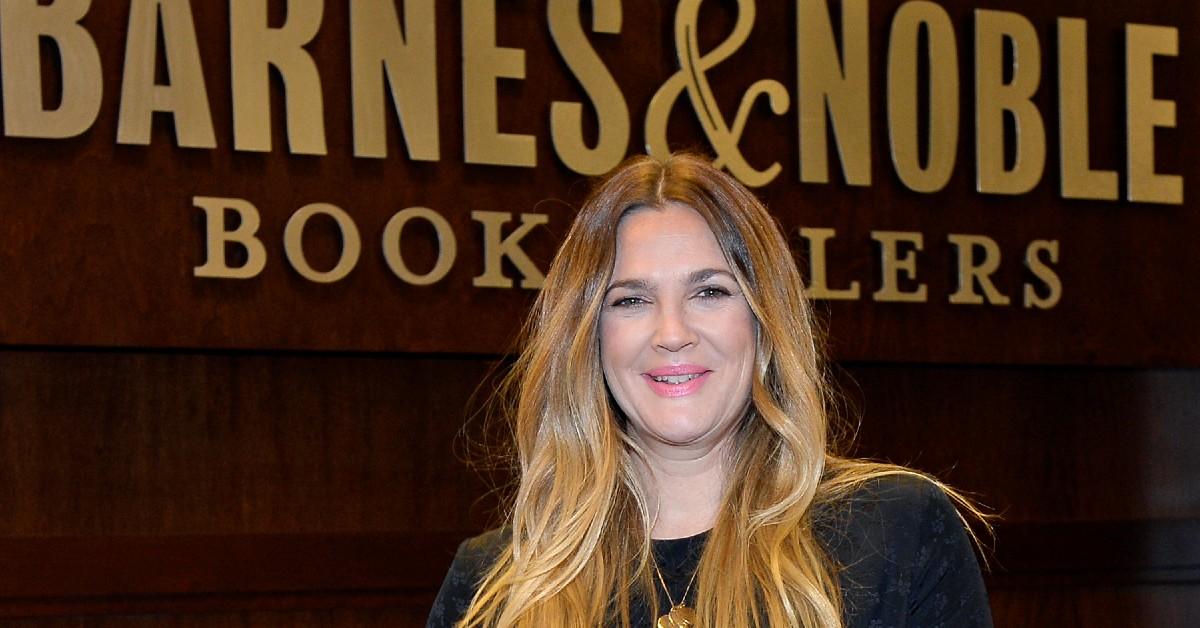 What is Drew Barrymore's net worth? Details.
According to Celebrity Net Worth, Drew's net worth is around $125 million. It makes sense, given that Drew has starred in numerous hit films, started her own makeup line, wrote a book, and even has her own wine line (thanks to a collaboration with Carmel Road Winery).
Profile Summary
Drew Barrymore is an actress, talk-show host, and entrepreneur best known for her roles in films like Charlie's Angels, Never Been Kissed, Scream, The Wedding Singer, and many more.
| | |
| --- | --- |
| Celebrated Name: | Drew Barrymore |
| Net Worth: | $25 million |
| Profession: | Actress, Author, Entrepreneur, Talk Show Host, and Producer |
| Full Real Name: | Drew Blythe Barrymore |
| Birthdate: | February 22, 1975 |
| Birthplace: | Culver City, Calif. |
| Father: | John Drew Barrymore |
| Mother: | Jaid Barrymore |
| Children: | Olive Kopelman and Frankie Barrymore Kopelman |
Wait, there's even a Drew Barrymore air fryer? Where can you buy it?
If you've been looking to update your kitchen products with sleek, cute, designs, look no further than Drew's Beautiful by Drew kitchenware line.
And yes, there's even an air fryer you can purchase — it's a $79, six-quart air fryer with a touch screen display, available in a wide assortment of colors.
Drew's kitchenware line is only available through Walmart. Other objects you can purchase from the collection include personal blenders, microwaves, portable blenders, cookware sets, toasters, blenders, and more.
But kitchenware isn't the only line Drew has started! Where can you buy her makeup products?
Drew's makeup line is called FLOWER Beauty (an apt brand name, we'd say). Founded in 2013 with the intention to provide affordable makeup to the everyday woman, FLOWER Beauty is still going strong one decade later. The line contains the standard type of beauty products, like lipsticks, foundations, makeup brushes, mascaras, eyeliners, highlighters and more. Some of her products are even vegan, just FYI!
What's interesting about FLOWER Beauty is a note from Drew herself on the makeup line's homepage.
After explaining how she wants her line to be for every kind of woman, Drew adds in her note, "Let's not be obsessed with perfection or toxic beauty standards or social media pitfalls…As we evolve FLOWER Beauty and expand from just color cosmetics to a fully realized lifestyle brand, I want this place to be somewhere you feel good."
Mission accomplished Drew.