What is Eric Trump's net worth? How does Eric Trump's fortune compare to his siblings?
Former President Donald Trump has five children — and Eric Trump is the proverbial middle child.
Born in 1984 to Trump and his first wife Ivana Trump, Eric followed in his father's footsteps and studied finance and management at Georgetown University.
He then went on to work alongside his older siblings, Donald Trump Jr. and Ivanka Trump, at the Trump Organization, and is currently the executive vice president of development and acquisition.
So, how rich is Eric, and how does his net worth compare to his famous family? Keep reading to find out.
Eric Trump's net worth is much smaller than previously reported.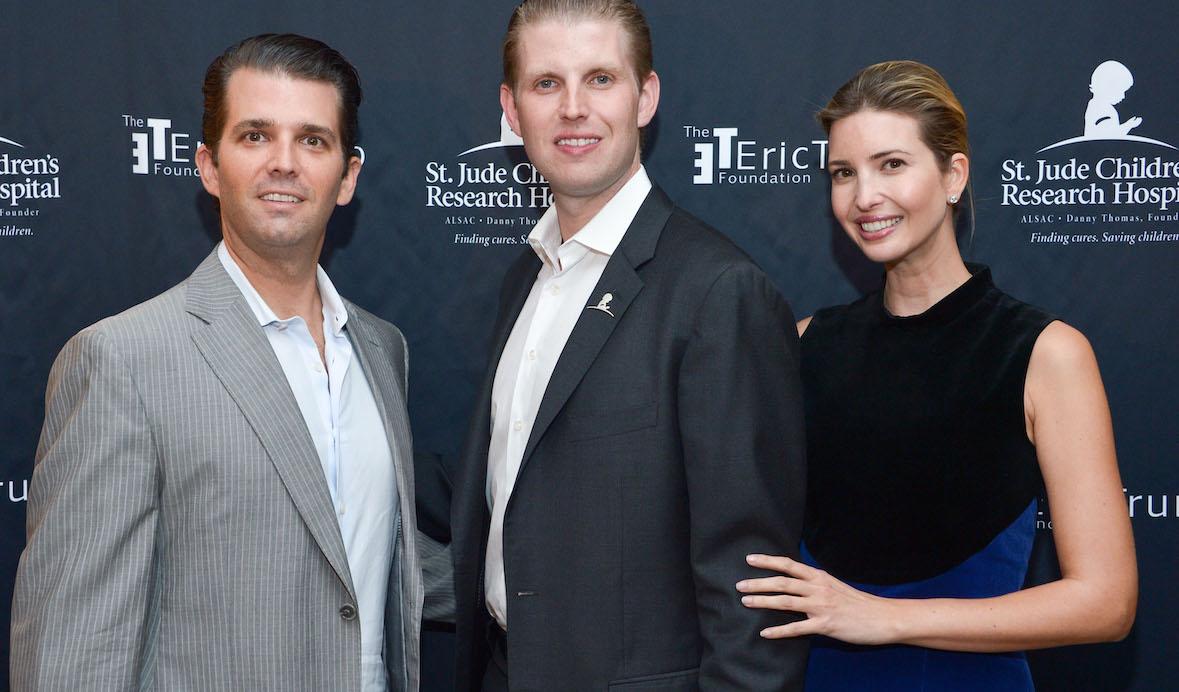 A quick search online and Eric's net worth is listed as $300 million. However, according to Forbes, Eric, along with his brother Don Jr., are worth about $25 million each.
This information is based on property records, court documents, and government filings the outlet requested. It was also reported that Trump's children "own virtually none of the Trump Organization's vast holdings."
ERIC TRUMP Profile Summary
Eric Trump is the third child of former president Donald Trump. He is a businessman, philanthropist, and television presenter, appearing on 23 episodes of The Apprentice.
Profession: Executive Vice President, Trump Organization
Net worth: $25 million
Birthplace: New York City
Birthdate: January 6, 1984
Father: Donald Trump
Mother: Ivana Trump
Education: Georgetown University
Marriage: Lara Yunaska
Children: 2
"The only major venture in which the president has included his family appears to be the Trump International Hotel in Washington, D.C., where his three eldest kids — Don Jr., Ivanka and Eric — each owns a 7.5 percent stake, worth about $6 million apiece," Forbes detailed.
Instead, Eric's net worth comes mostly from his salary and bonuses, estimated at $35 million.
Eric Trump's net worth is much smaller than his sister, Ivanka.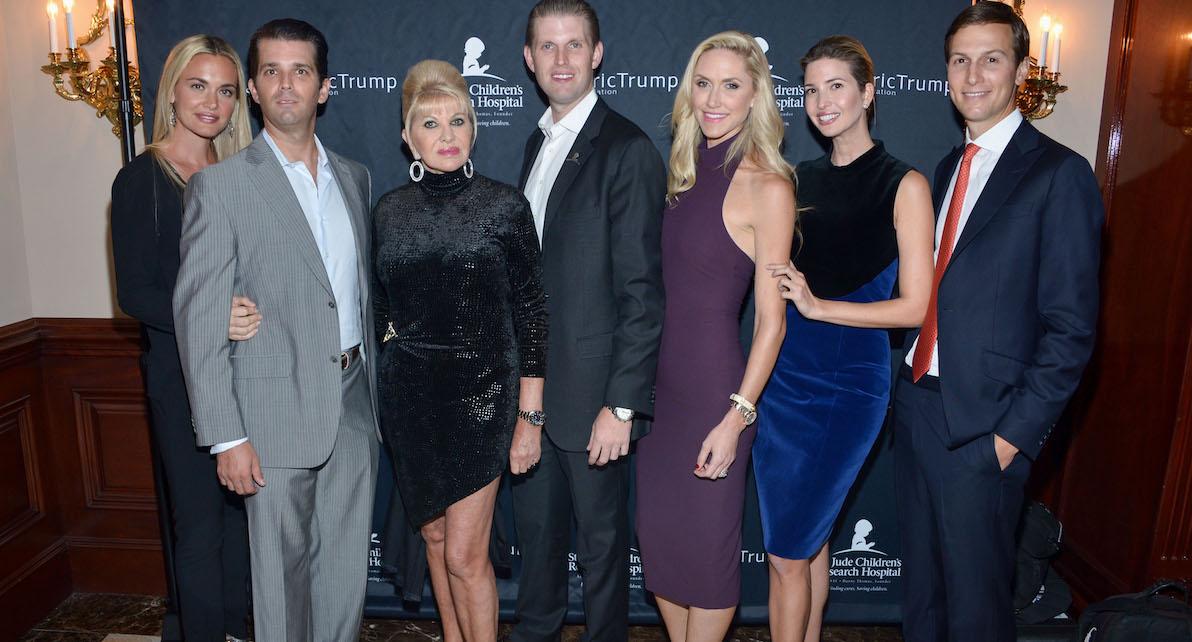 While Eric's net worth is solely based on his salary, Ivanka's net worth — estimated at an impressive $375 million — is due to her successful side hustles, including her fashion line, which at its peak was bringing in $100 million in revenue. Unfortunately, Ivanka was forced to shut down her clothing line in 2018.
She is also married to Jared Kushner, worth an estimated $1 billion himself.
Now, back to Eric.
Eric Trump's launched his foundation in 2007 — and a decade later, it was shut down.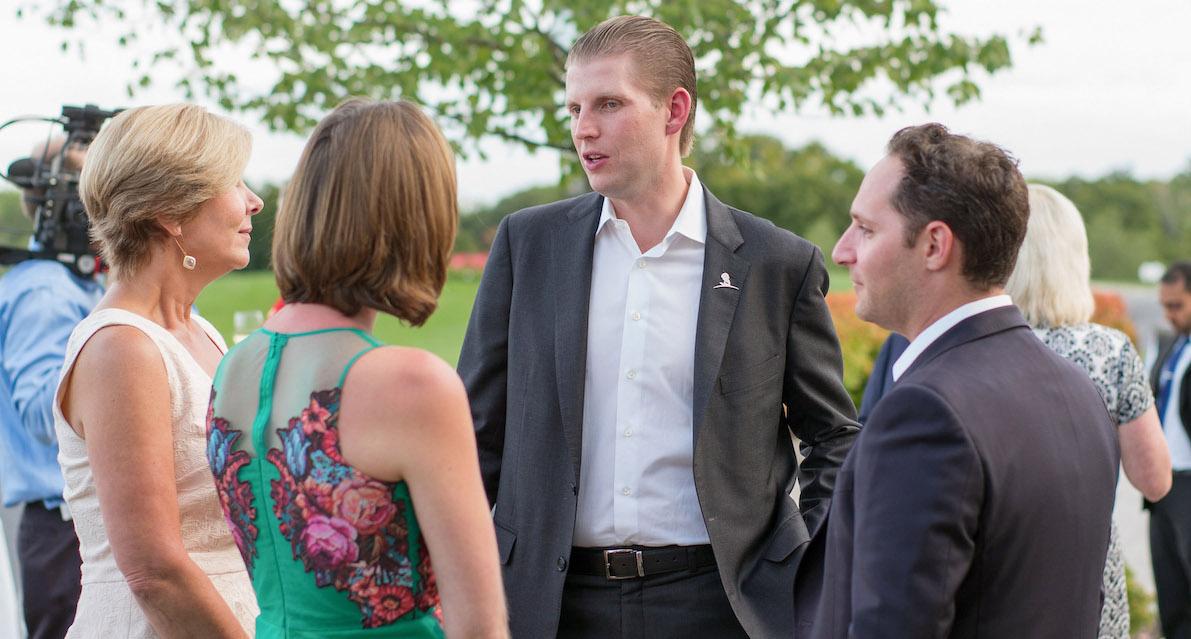 In 2007, Eric started the Eric Trump Foundation, a charity that raised millions of dollars for St. Jude's Children's Hospital. However, in 2016, Eric was forced to shut down his foundation after his father was elected president.
"While I resigned with a heavy heart, it was a voluntary decision to enact these measures during the tenure of my father's presidency in order to avoid the appearance or assertion of any impropriety and/or a conflict of interest," he wrote on the foundation's website. "Nonetheless, the foundation is being restructured and renamed, and under new leadership, it will continue its mission to support St. Jude Children's Research Hospital in the fight against pediatric cancer."
Shortly after, the New York State Attorney General's Office confirmed that it was investigating the Eric Trump Foundation after it was reported by Forbes that the foundation moved money intended to go to cancer patients to the Trumps' businesses and that money "was re-donated to other charities, many of which were connected to Trump family members or interests."
In 2019, Eric was ordered to pay $2 million in court-ordered damages to eight different charities for illegally misusing charitable funds at the Trump Foundation for political purposes.
So, what exactly is Eric Trump's job?
When President Trump took office, his sons took over running the Trump Organization empire. Eric holds the role of executive vice president of developments and acquisitions in the organization.
He has been involved in several of the organization's major projects, including the redesign of the Trump National Doral in South Florida.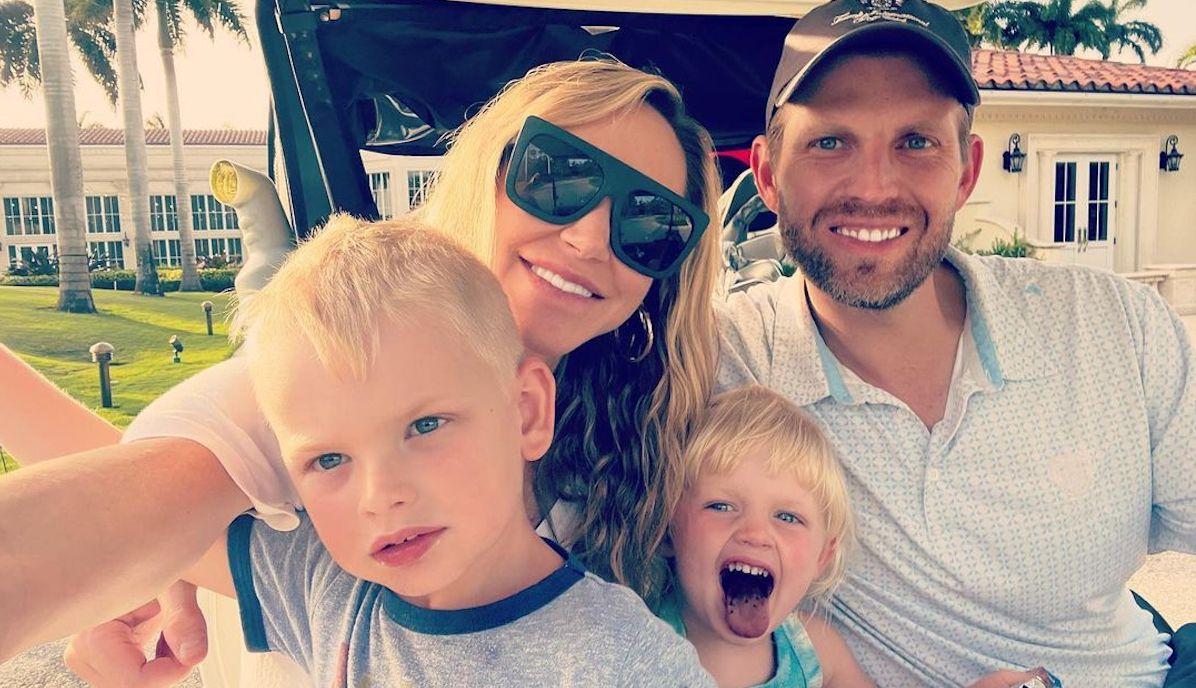 During the 2008 global financial meltdown, Eric also played a central role in the Trump Organization's mass acquisition of property by taking advantage of the low real-estate prices at the time.
Eric is married to Lara Lea Yunaska, and the couple shares two children — Eric Luke Trump and Carolina Dorothy Trump. Lara, who studied communications at the North Carolina State University, worked as a producer for Inside Edition before moving on to produce and host Trump Productions' Real News Update show.
When he is not working or spending time with his family, Eric is fighting massive lawsuits. Most recently, New York Attorney General Letitia James sued Trump and his children, for allegedly inflating their net worth by billions of dollars "to further enrich himself and cheat the system."
The Trump family is facing $250 million in penalties and potentially being barred from conducting business in New York.