Gayle King covered election night on CBS — What Political Party does she support?
For many years, it was hard to think of Oprah Winfrey without thinking about the media mogul's best friend, Gayle King. The dynamic duo has been friends for decades, and daytime TV viewers witnessed their bond on Oprah's longtime show, The Oprah Winfrey Show.
In more recent years, Gayle's reputation expanded from being Oprah's partner in crime. The University of Maryland graduate is an experienced broadcast journalist who landed a co-anchor spot on CBS This Morning in 2011.
Since joining the CBS team, Gayle has been responsible for some of the network's most buzzed-about interviews, including her exclusive R. Kelly, Lisa Leslie, and Cherelle Griner interviews.
Gayle also joined several other anchors to cover the 2020 Presidential election and the 2022 midterms. When it comes to her own beliefs, many fans may not know Gayle's political party affiliation. Keep reading to learn what the anchor has said about politics.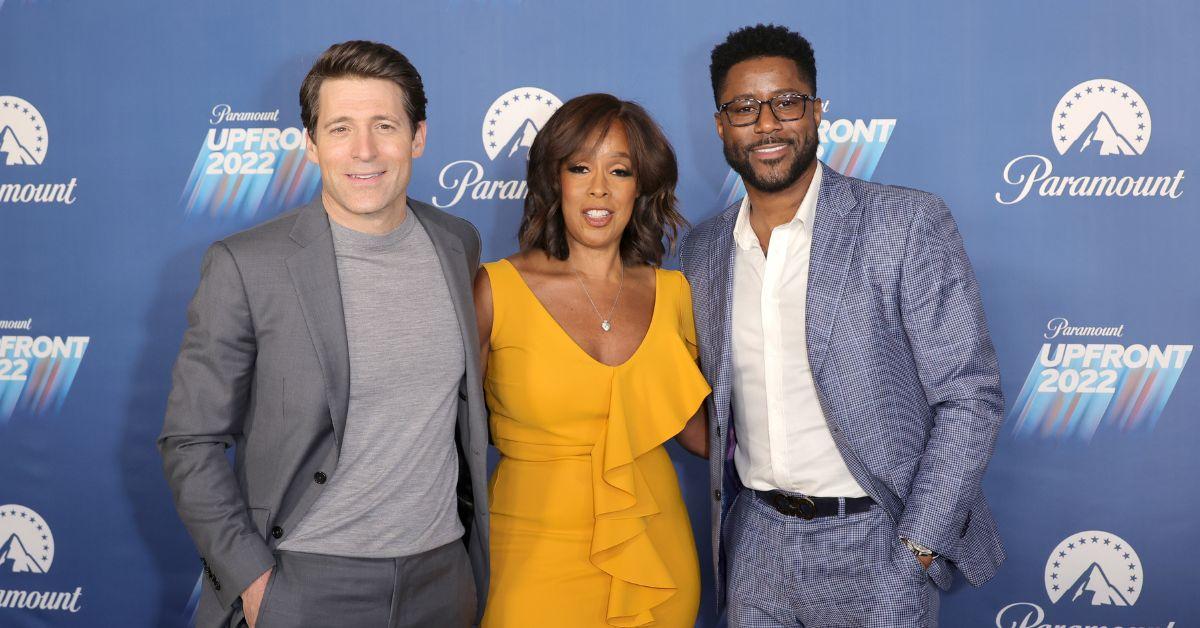 What is Gayle King's political party affiliation?
Gayle has over 40 years of media experience and landed her first news anchor job at WFSB in Hartford, Conn. in 1981. The Chevy Chase, Md. native likely learned early on that journalists should remain neutral when reporting on issues like politics. The unofficial rule might be why Gayle hasn't publicly disclosed her political party.
While the Good Morning America alum doesn't discuss which party she stands for, she speaks on crucial issues. Gayle has often been critical of former Republican President Donald Trump's administration during his four-year run.
In 2020, President Trump claimed he was the "least racist person in the room" during a presidential debate against Joe Biden, per The Hill. Following his remark, Gayle slammed his comment and reminded him of a childhood saying.
"First, I lost my hearing, and then I wondered who else was in the room," Gayle said after the debate. "When you're a little kid, your mom always tells you: 'Actions speak louder than words.'"
Gayle King went above and beyond to report the 2020 presidential election results.
Although Gayle has never disclosed her political party affiliation, the anchor seems passionate about the political process. In November 2020, Gayle signed on for CBS' election night coverage with Norah O'Donnell, Margaret Brennan, and John Dickerson.
Before election night, Gayle showed her social media followers how devoted she was to the event. She shared on Instagram that a "5-day soup fast" helped her drop seven pounds to fit in a mustard yellow dress for the big night.
Fans rejoiced when they saw Gayle in the dress on election night. However, she couldn't have predicted how long she would wear it. On Nov. 3, 2020, Gayle and the hosts waited all night for the votes to come in.
The night lasted so long that Gayle admittedly "slept in her Spanx" in a nearby green screen studio, per Variety. While the dedication paid off, the anchor admitted she didn't want the same experience for the 2022 midterm election night coverage.
"The last election, I actually slept here at the studio," Gayle admitted to People in November 2022. "I thought I'd be able to go home and change and bathe, but the way that election took out last time, we didn't have the results. So I ended up laying on the green room couch for maybe 20 minutes or so."
While the dedication paid off, it's safe to say Gayle was pleased she didn't have to repeat her outfit after the 2022 midterm election night coverage.