Who is Glen Powell dating right now? Glen Powell stars in 'Devotion' – Details on his relationship and love life.
The list of movies Glen Powell has been involved with over the years is quite impressive. Top Gun: Maverick, Hidden Figures, and The Dark Knight Rises are just some of his best projects. Devotion happens to be his most recent movie, a war-themed action flick that tells the true story of a Black aviator who served in the U.S. Navy.
The fact that Glen has landed so many top-notch roles over the course of his career leaves a lot of fans curious to know more details about his personal life. Is he dating anyone? These are the details about his love life.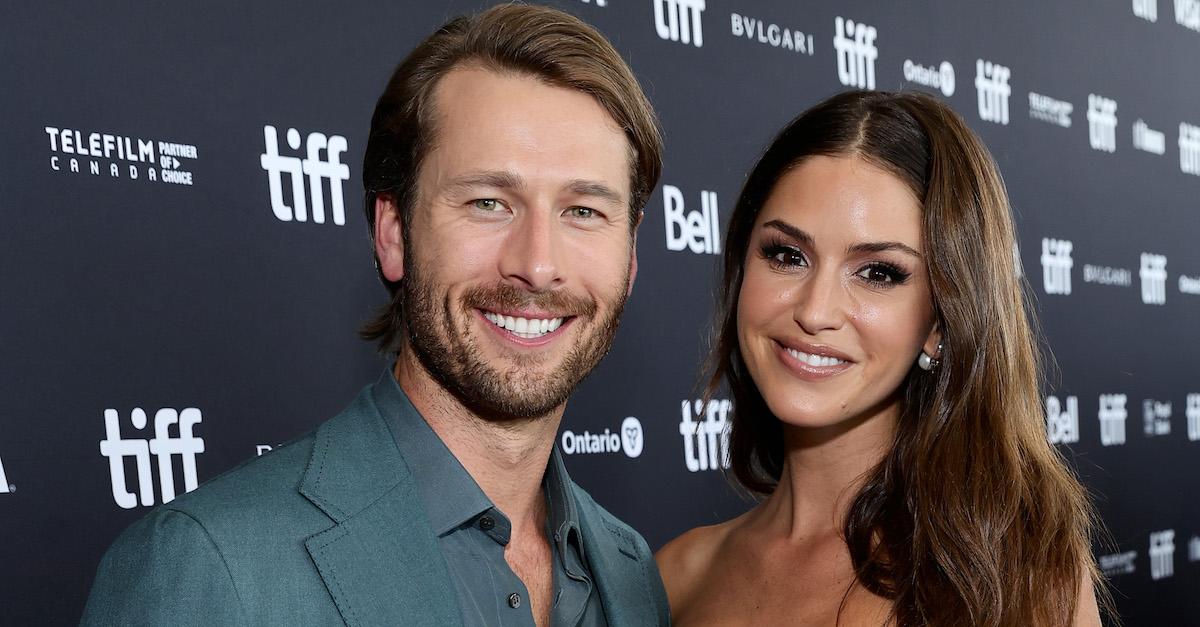 Is Glen Powell dating anyone?
Glen has been in a long-term relationship with a model and fashionista named Gigi Paris, who handles business in Los Angeles, New York City, and Miami. These are three of the biggest cities to live in for people trying to chase significant dreams. According to her Instagram bio, she is the founder of a clothing brand called JIJOU.
The brand sells luxurious staples including silk robes, little black dresses, crop tops, and more. Gigi has an eye for design, based on some of the main staples she sells to style-savvy people. According to People, Glen and Gigi were spotted together for the first time while enjoying a lovey-dovey Mexican vacation at the start of 2020.
Neither of them has opened up about how they crossed paths for the first time, but they weren't shy about PDA during their international trip. Since then, they've been quite open about their romance on social media with tons of sweet pictures together. The couple went "Instagram official" on Valentine's Day in 2021 with a romantic sunset picture.
In the Instagram post, a photo of the couple showed them leaning in for an intimate kiss while the sun was setting behind their heads near a gorgeous outdoor location. She added a simple caption that said, "Here's to you," with a pink sparkling heart emoji. She was sure to tag his name as well.
Glen Powell and Gigi Paris seem to have a solid relationship.
When it comes to being successful in the entertainment industry, an important factor is having a supportive and encouraging partner at home. The good news for Glen is that Gigi seems like one of the most considerate partners out there. When Top Gun: Maverick was premiering, she pushed her Instagram followers to head to the theater to check the movie out.
She shared an image of herself on the red carpet with Glen and added a caption that said, "I can't tell you enough how special this movie is. Please RUN to see Top Gun Maverick, [on] May 27th. I always thought @glenpowell was a little crazy for his obsession with all things @topgunmovie but now that I've seen it… I get it. Fangirling for life. So proud of you, Hangman."
According to Us Weekly, she's been a consistent date on Glen's arm at a handful of incredible events including the Guggenheim International Gala in Nov. 2021.
Who else has Glen Powell dated?
Glen Powell has been in relationships with Nina Dobrev (2016 – 2017) and Keetin.
Per WhosDatedWho, Glen Powell has been in 4 on-screen matchups, including Emma Roberts in Scream Queens (2015), Lea Michele in Scream Queens (2015), Niecy Nash in Scream Queens (2015), and Zoey Deutch in Set It Up (2018).
Devotion is now playing in select theaters.