Heather Rae El Moussa has shared some details about her parents. Who are they? Read on for details about the Netflix star's mom and dad.
One of the stars of Selling Sunset, Heather Rae El Moussa, is pretty much an open book when it comes to sharing her personal life with fans.
She took us along on her pregnancy journey and has let us into what life is like as a new mom to her baby boy.
We also know her feelings when it comes to step-parenting — and what Heather's relationship is like with her parents. So who is the reality star's mom and dad? Read on for details about the tight-knit family.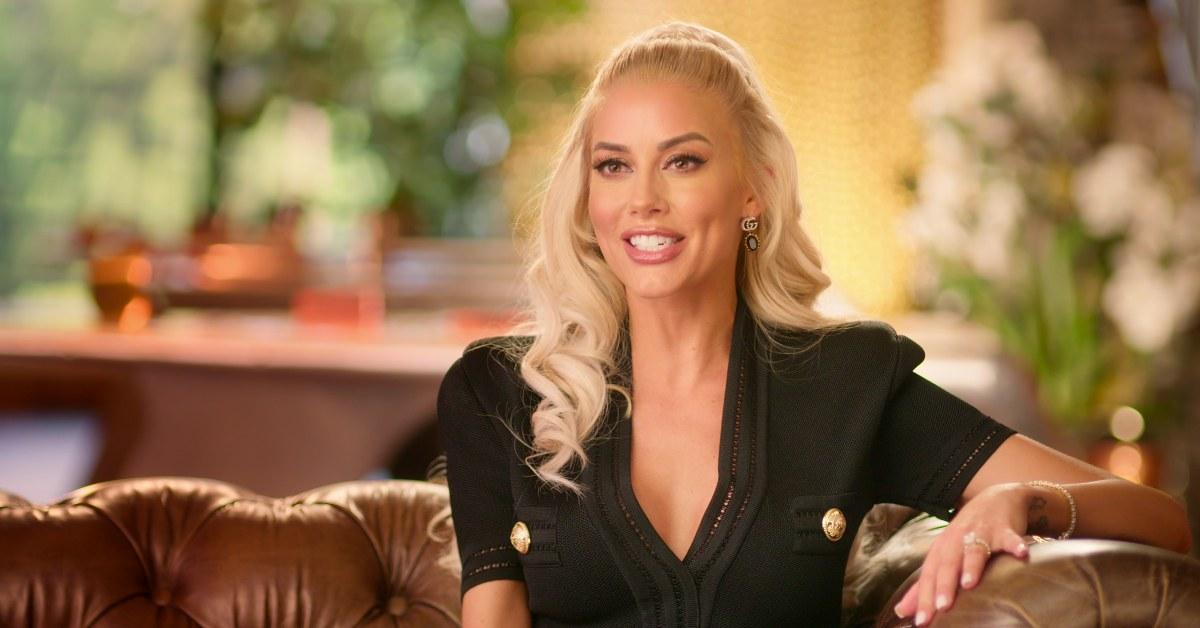 So, who are Heather Rae El Moussa's parents?
It turns out that Heather looks to her mom and dad for a blueprint of how to raise her first child.
"You can never fully prepare for mommyhood, but [I'm] lucky to have my parents as role models," said on Instagram in February 2023, just a month after Tristan, her son with Tarek El Moussa, was born.
Heather has called her mom her "best friend." In a sweet Instagram post in 2020, the HGTV star gushed, "As I get older I've realized my mom isn't just my mom, she is my best friend." She also referred to her parents as "bonus grandparents" to her stepkids, Brayden and Taylor, whose mom is Tarek's first wife, Christina Hall.
Heather grew up in Running Springs, Calif., and has taken Brayden and Taylor to visit her childhood home. "Being in the mountains is so different than the city. Time moves a little bit slower … it's refreshing!" Tarek shared about one visit in 2020.
Heather Rae's dad walked her down the aisle when she married Tarek — but their relationship wasn't always in a good place.
In October of 2021, Heather and Tarek said "I do." One very special aspect of the nuptials was that Heather's dad walked her down the aisle.
As she told People, "Walking down the aisle with my dad was always a dream of mine. I hate that I'm saying this, but I wanted him to see me walk down the aisle and become a wife before he passes away."
She added about the amazing moment, "It was a very special moment to me, because I never knew I was going to find my soulmate. And I know my parents want nothing more than for me to be with a man that protects me and loves me like Tarek does. Having my dad walk me down the aisle and hand me off to my husband was everything."
Although it was important to Heather for her dad to be a key participant in her wedding, the reality star admitted during Episode 10 of Season 6 of Selling Sunset, "Growing up, I couldn't wait to move out of my house."
She added, "I moved out when I was 17, started my life — I couldn't wait to get out. My dad — he's sober now eight years — he was addicted to alcohol and he knew that he was going to lose everything if he didn't change."
Heather Rae also has a sister.
The Flipping El Moussas star also has a sister, Jenny Young Piper. She has a private Instagram account, and not much is known about her other than that she is also one of Heather's best friends.
Heather revealed her sister "has three kids, two beautiful daughters and one son that's six months old, which is so fun because we're hoping our sons will be besties like we are."