Want to know how much Jeff Bezos makes in a second? Read on for in-depth info on the Amazon founder's wealth.
Amazon founder Jeff Bezos' net worth, which fascinates many people, is closely linked to his company's stock, and his fortune tends to fluctuate in step with it.
However, despite Amazon's dominance, you may still be surprised at how much money Bezos makes a day or per second.
Bezos' fortune currently stands at roughly $140 billion. He continues to rank among the world's top billionaires even after stepping down as Amazon CEO in 2021.
The other billionaires in Bezos' ranking are Tesla CEO and Dogecoin fan Elon Musk, Bernard Arnault, Gautam Adani, Bill Gates, and Meta's Mark Zuckerberg.
Breaking down Jeff Bezos' income — how much does he make a day, minute, and second?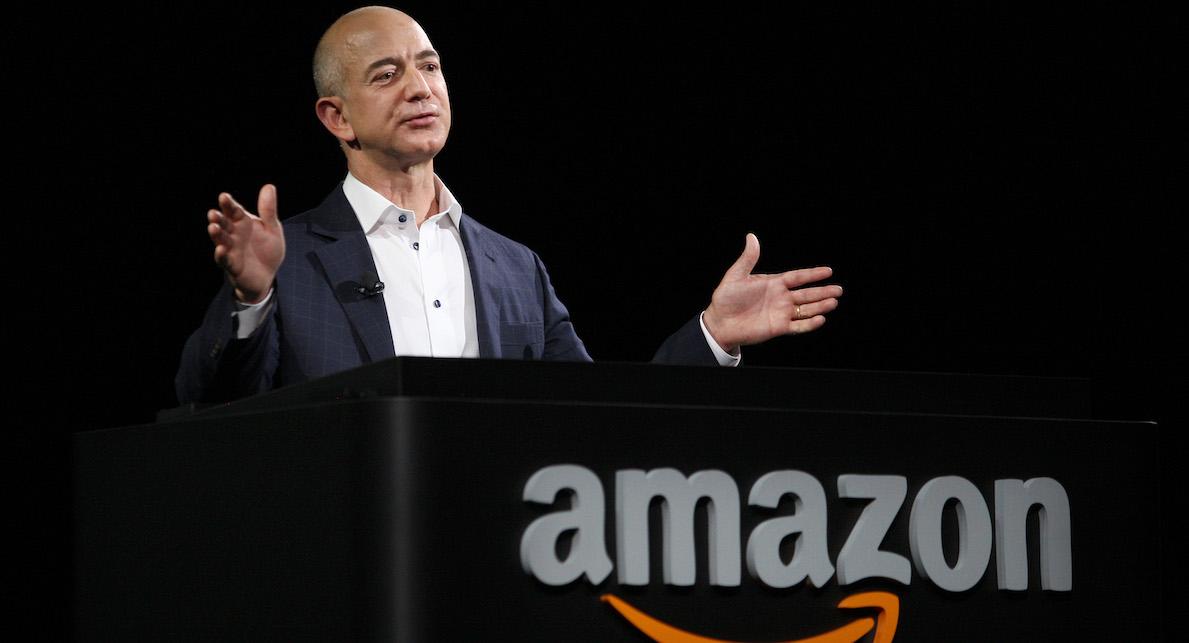 Bezos is entitled to a salary at Amazon. In addition to that core income, he's entitled to a range of other perks. For example, Amazon pays for its former CEO's security services and business travel expenses. He also receives capital gains on Amazon stock sales.
Since 1998, Amazon has paid Bezos an annual base salary of just over $80,000.
Other compensation, including the founder's security and business travel expenses, add up to $1.6 million. Therefore, between the base salary and other compensations, Bezos takes home around $1.7 million annually.
Based on his annual income of about $1.7 million, Bezos makes more than $140,000 a month, and $4,700 a day. If you break it down further, the billionaire makes about $390 an hour, $6.56 a minute, and $0.10 a second.
However, we all know that isn't how much Bezos is truly making. Business Insider did the math and Bezos makes approximately $2,537 per second in total.
Jeff Bezos' net worth — how does it compare to the average person?
Like most Americans, Bezos' net worth took a dive in 2022 and dropped by $65 billion according to Insider. This means, that over the past six months, Bezos has lost $10 billion a month, approximately $391 million dollars a day, and $16 million an hour.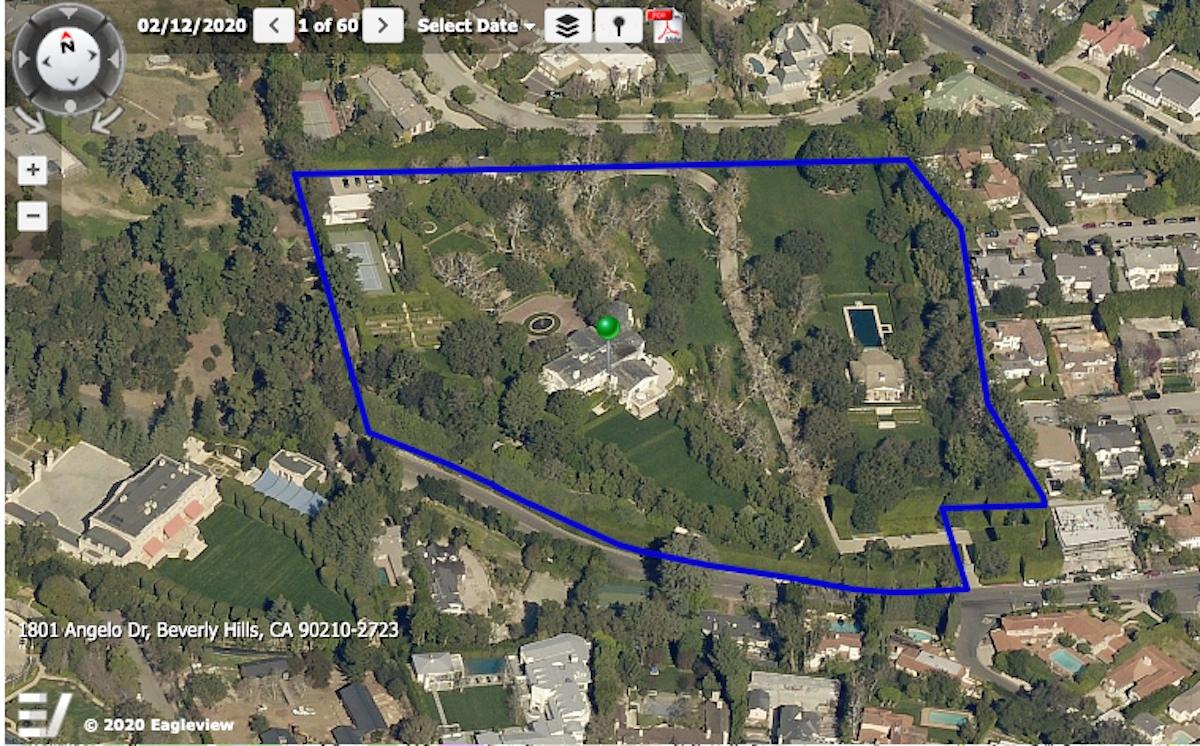 However, Bezos is still doing pretty well for himself. To put his wealth in perspective, Bezos recently purchased a $165 million mansion in Beverly Hills. In comparison to Bezos' net worth, it would be the equivalent of someone making $60,000 a year buying a $75 house.
What's the source of Jeff Bezos' wealth?
Bezos owns several expensive homes and businesses. In addition to Amazon, Bezos owns the space travel company Blue Origin and media publisher The Washington Post. The billionaire purchased the newspaper for $250 million in 2013.
Most of Bezos' wealth is tied to his shareholding in Amazon. Amazon stock struggled in 2021, which impacted the billionaire's fortune.
Bezos is Amazon's top shareholder with a stake of more than 11 percent, which translates to $179 billion at Amazon's market capitalization of about $1.63 trillion. Bezos' Amazon stake dropped after he carved out a portion of his stake and transferred it to his ex-wife MacKenzie Scott in a divorce settlement.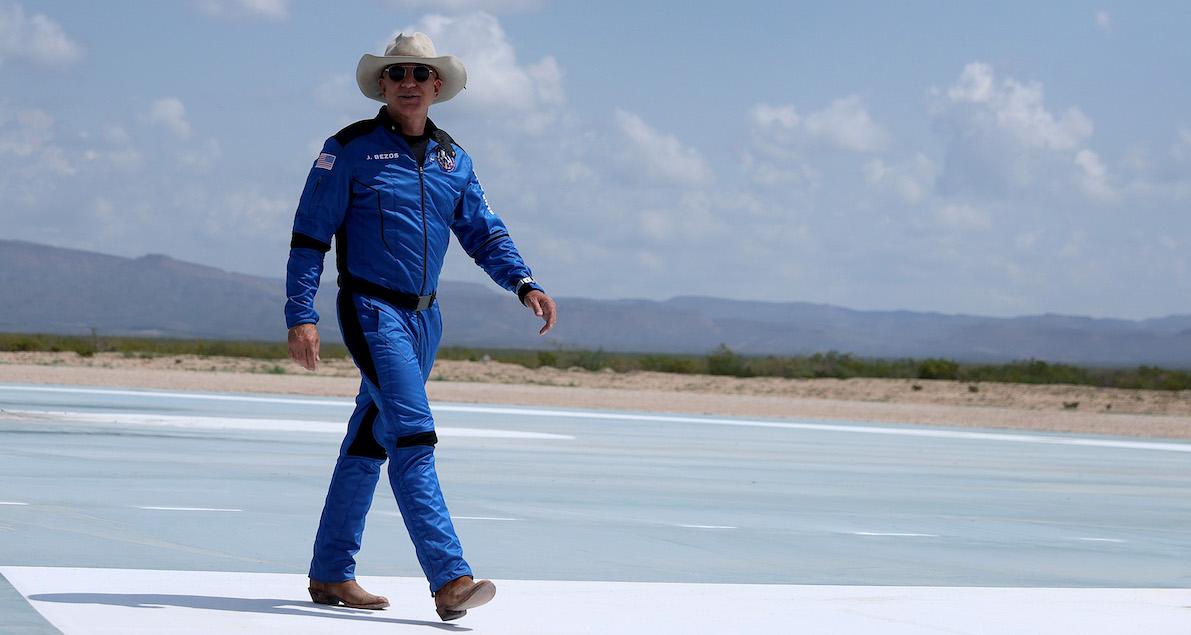 The billionaire also sells his Amazon shares from time to time to raise money for other projects. For example, Bezos has revealed selling $1 billion in Amazon stock annually to fund Blue Origin, his private company focused on space tourism. Blue Origin enabled Bezos to level up with fellow billionaire Richard Branson by reaching space in July 2021.
Bezos deploys some of his wealth to philanthropic efforts and environmental protection initiatives. The billionaire has pledged $10 billion toward climate programs under the Bezos Earth Fund.