'American Pickers' star Danielle Colby's daughter makes six figures online as an OnlyFans model.
Some parents might be scandalized to know their children had a career selling adult content on OnlyFans, but American Pickers star Danielle Colby seems downright proud that her daughter is expressing her sexuality online.
According to The U.S. Sun, Danielle has two children with ex-husband Chad Cushman: daughter Memphis, born in 2000, and son Miles, born in 2004. And it's Memphis who has been marketing herself on OnlyFans with Danielle's help.
Danielle shared a link to her daughter's OnlyFans profile.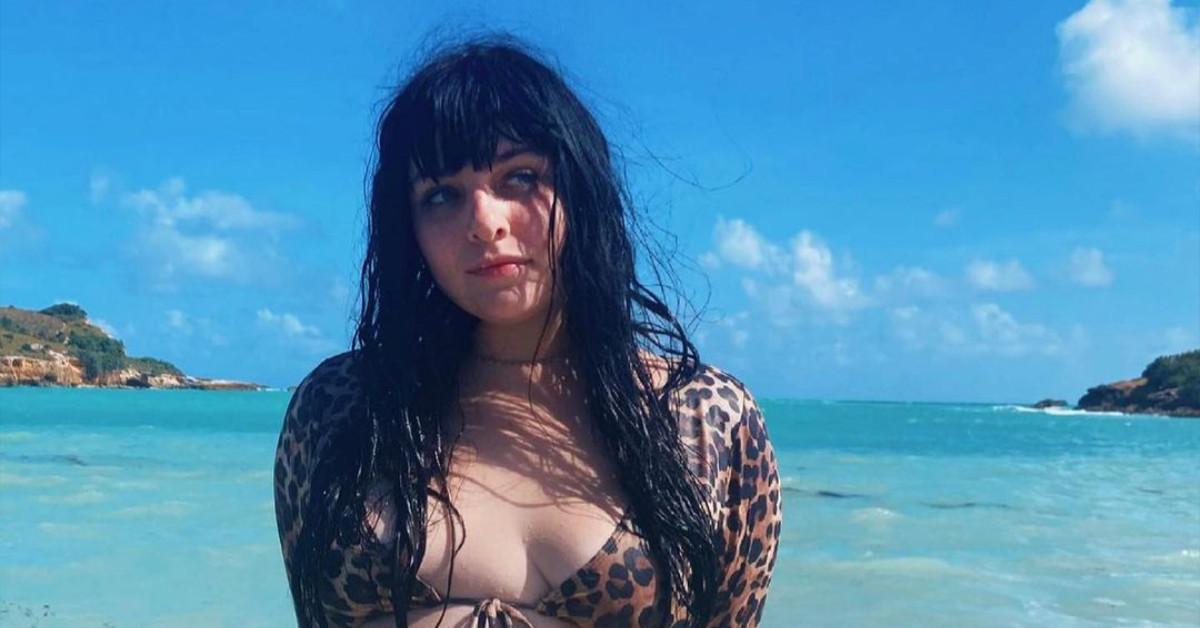 As The U.S. Sun reported in September 2021, Memphis was billing herself as "your taboo BJ kitten"on OnlyFans.
"Here on my page, I welcome most fetishes and kinks!" she wrote in her profile. "I reply to all my fans, and love exploring fantasies. I am a switch, so whether you're a dominant king or a submissive puppy, we are going to have a lot of fun. … Rules of the playground: tip before sending d—k pic, be patient with me, don't demand things from me, [and] pay to play."
That month, Memphis shared a TikTok video of herself lip-syncing to "Light My Love" by Greta Van Fleet. And Danielle reposted her daughter's video in her Instagram Stories, sharing a link to Memphis' OnlyFans profile, per The U.S. Sun.
The American Pickers star is no stranger to sexy performances, though: Danielle got into burlesque years before she became a reality TV star. "I feel like I'm on this journey and learning burlesque," Danielle told the Quad-City Times in 2014. "People definitely have that mindset of, 'Oh, now she's a little famous and wants to be a burlesque artist,' when I've been doing this for seven years."
Memphis claimed she makes six figures online.
This February, Memphis revealed her earnings, writing in the caption of a TikTok video that she grew up thinking she was going to be a veterinarian, "but now I make six figures online."
And the following month, Memphis said in an Instagram Q&A that she was squirreling away her money after a fan asked if she was saving up for college. "I put away a chuck of every paycheck," Memphis responded, per The U.S. Sun. "Simple as that!"
The OnlyFans model "shares what she has without a second thought," Danielle says.
Danielle praised Memphis in a May 2021 Instagram post as Memphis modeled lingerie for her mother's Stripping History Patreon project.
"Memphis was born with an old soul," Danielle wrote in the caption. "People say that, but I mean it. Both of my children, they are both old souls. Memphis never tolerated any bulls—t. She did not ever tolerate people being picked on in her presence, and she absolutely would not tolerate people making fun of her without standing tall."
Danielle went on: "The boys at school and in the neighborhood were not shy about physically assaulting Memphis because of her weight. The school did nothing. They never cared about her safety. … Memphis learned to fiercely protect herself at a young age. Though I hate the bullying she would endure, I love this vocal quality about Memphis. She protects her space, her friends, [and] her family, and she shares what she has without a second thought. She is a warrior."