What is Sofia Pernas's net worth? She rose to fame with appearances on 'Y&R' and 'Jane the Virgin'.
Actress Sofia Pernas landed one of her first acting roles in 2009, portraying Isabella Drake in The Immortal Voyage of Captain Drake. The opportunity soon paved the way for even bigger roles.
In 2015, Sofia made her debut as Marisa Sierras, the ex-wife of Luca Santori and the ex-girlfriend of drug lord Marco Annicelli on The Young and the Restless. A talented actor, Sofia likely earned a handsome amount with her work on a range of hit shows. So, how much is her net worth?
Sofia Pernas has yet to share further details about her net worth.
Sofia reportedly had her eyes on a career in journalism before getting spotted by a modeling scout. Her career as an actor started to take off in the late 2000s, and in a few years, she was booking roles on TV shows like Y&R and Jane the Virgin.
Unfortunately for fans, Sofia is fairly protective of her personal life. She rarely ever gives interviews, and she has yet to share further details about her net worth. Some estimate that it could be around $1.5 million to $2 million, though this is best taken with a pinch of salt.
Sofia, her husband Justin Hartley, and Justin's ex Chrishell Stause all starred in 'The Young and the Restless.'
Many couples found true love on the set of Y&R. Doug Davidson, the actor playing Paul Williams, and Cindy Fisher, the actress who played Rebecca and Dana, tied the knot in May 1984, and they are still going strong.
Likewise, Vincent Van Patten, who starred as Christian Page, and Eileen Davidson, who portrays Ashley Abbott, got married in 2003. Sofia and Justin both appeared on Y&R, though they only started dating a few years later, in May 2020. They had a secret wedding in May 2021.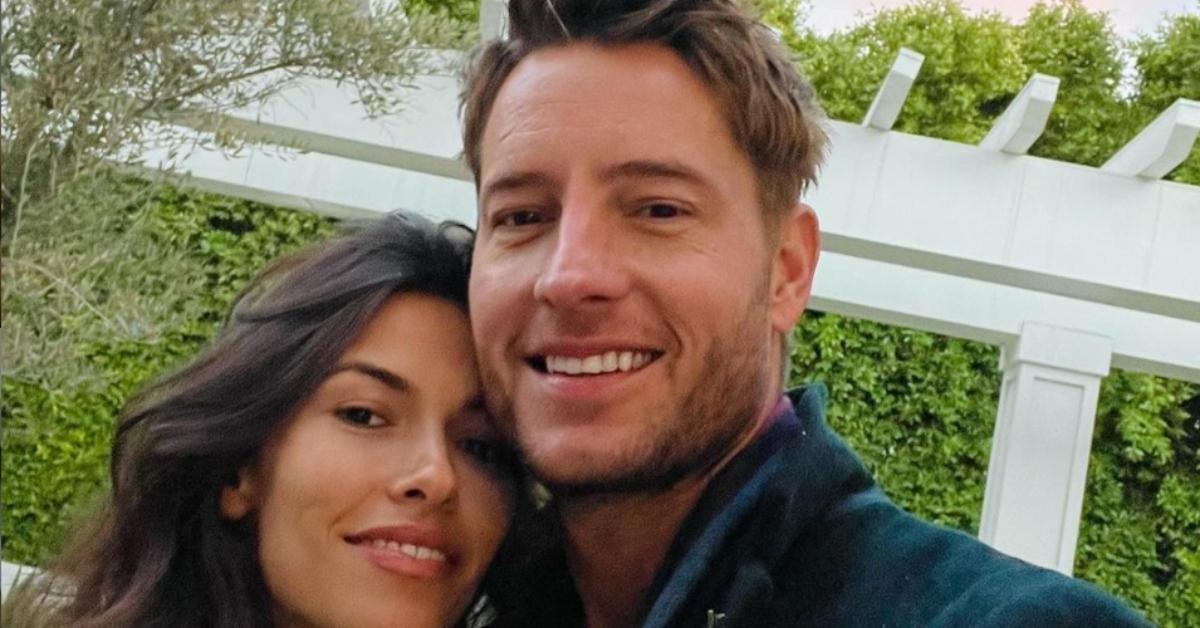 Sofia and Justin occasionally take it to Instagram to post loved-up selfies and share updates — though they tend to be fairly secretive when it comes to their relationship.
Justin and Chrishell started dating before either of them appeared on 'Y&R.'
Justin first met Chrishell in 2013. At the time, Chrishell was mainly recognized for her work on All My Children and Youthful Daze.
Justin made his debut on Y&R in 2014, playing Adam Newman, Victor Newman and Hope Wilson's son. Chrishell joined the cast in 2016, portraying Bethany Bryant, Billy's colleague and love interest.
Justin and Chrishell announced their engagement in July 2016, only a few months after Chrishell landed the role of Bethany's on Y&R. Justin made his debut on This Is Us in the same year, and the opportunity brought him international fame. Justin and Chrishell tied the knot in an intimate-feeling wedding ceremony held at the ravishingly beautiful Calamigos Ranch in Malibu on Oct. 28, 2017.
Selling Sunset, the hit reality TV show that earned Chrishell massive popularity, premiered in May 2019. Justin filed for divorce in November 2019. He listed the separation date as July 8, 2019, as per Harper's Bazaar.