Is 'Ghosts' star Brandon Scott Jones dating anyone? Or does he continue to remain close-lipped about his dating endeavors? Let's dive in.
There's usually no middle ground when it comes to the romantic relationships of Hollywood actors.
On the one hand, some celebrities proudly display their partners arm-in-arm on and off the red carpet. And on the other, many actors prefer to keep their personal life private — no ifs, ands, or buts.
Renfield star Brandon Scott Jones is one of the actors embodying the latter. So, is he dating anyone? Or does he continue to remain close-lipped about his dating endeavors? Let's dive in.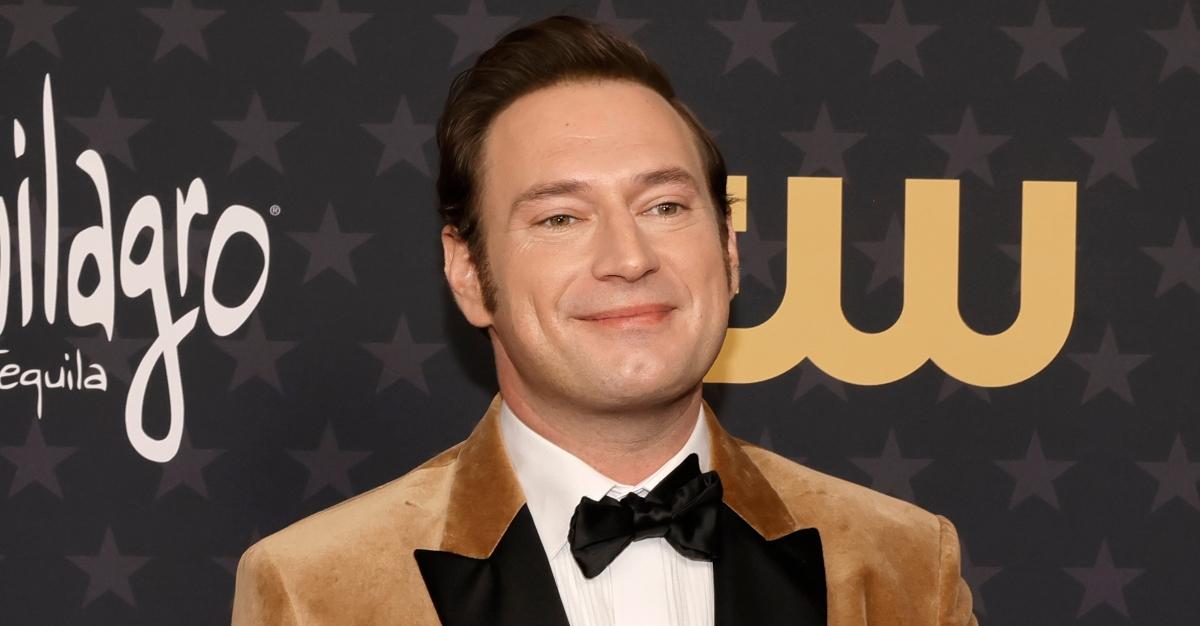 Is Brandon Scott Jones dating anyone? The 'Renfield' star maintains a private personal life.
Unlike his Renfield co-star Nicolas Cage, Brandon prefers to keep his romantic relationships out of the spotlight. Despite being in the entertainment industry since 2003, the 38-year-old Ghosts actor hasn't publicly debuted any individuals he's dated.
However, that didn't stop him from portraying his authentic self in the 2019 film Isn't It Romantic.
Because Brandon is an openly gay actor, Rebel Wilson fought hard to cast him as the "gay best friend" in the anti-rom-com. "It was really important to me that we cast an openly gay actor for the role of Donny so that the character could not in any way be construed as mocking a gay guy," the Senior Year actor explained to the LA Times.
"I think we make a really clever comment about how gay characters have been marginalized in the past few decades," she continued. "So, we really make fun of that in our film, and we gave Brandon his first co-lead in a feature film with this movie."
While there isn't much information about Brandon's current relationship status, he loves portraying characters whose identities reflect his LGBTQ experience. "It's very cool that we're getting a chance to see stories about queer people," the Good Place star told the Times.
Who is Brandon Scott Jones? 'Renfield' isn't his first film rodeo.
Brandon has starred in several other films in addition to the 2023 comedy horror film Renfield. Aside from Isn't It Romantic, the Maryland-born actor appeared in Can You Ever Forgive Me? (2018) and Senior Year (2022).
However, his television work is far more extensive. From portraying John Wheaton in The Good Place to Captain Isaac Higgintoot in Ghosts, Brandon's sitcom repertoire is nothing to sneeze at.
Other minor television appearances include but are not limited to, All My Children, Broad City, Girls, Schooled, and more.
Additionally, Brandon is an incredibly successful writer, having written the screenplay for Senior Year and episodes of The Other Two, Honchos, UCB Comedy Originals, and more.
Brandon Scott Jones's screenwriting career goes way back.
Before officially breaking into the entertainment industry, the Renfield actor got his start in seventh grade. When speaking with Variety, Brandon explained that his life changed forever when he found out Ben Affleck and Matt Damon wrote Good Will Hunting.
"I asked my mom to take me to Barnes and Noble and got a book on screenwriting — The Elements of Screenwriting. And I wrote my first full screenplay with the idea I would act in it. At the same time, I was doing theater in high school and knew I wanted to follow that."
Renfield is now playing in theaters.