How much does Idris Elba charge to DJ? The actor's other stream of income is revealed – here are details on his other career.
Throughout the years, Idris Elba has proven he can tackle pretty much any role you throw at him. Whether playing a supportive husband to Beyonce in 2009's Obsessed or becoming an action star in the Thor and Suicide Squad flicks, fans can expect to see Idris transform into a character in front of their eyes. In fact, some viewers who were introduced to Idris on The Wire didn't even know the London native had a British accent until years after he achieved celeb status.
Although Idris knows that part of his job is to become someone else, he has other passions that allow him to show other sides of his real personality. Some fans of the actor may not know that before becoming famous, Idris worked as a DJ. Keep reading to learn more about his other career.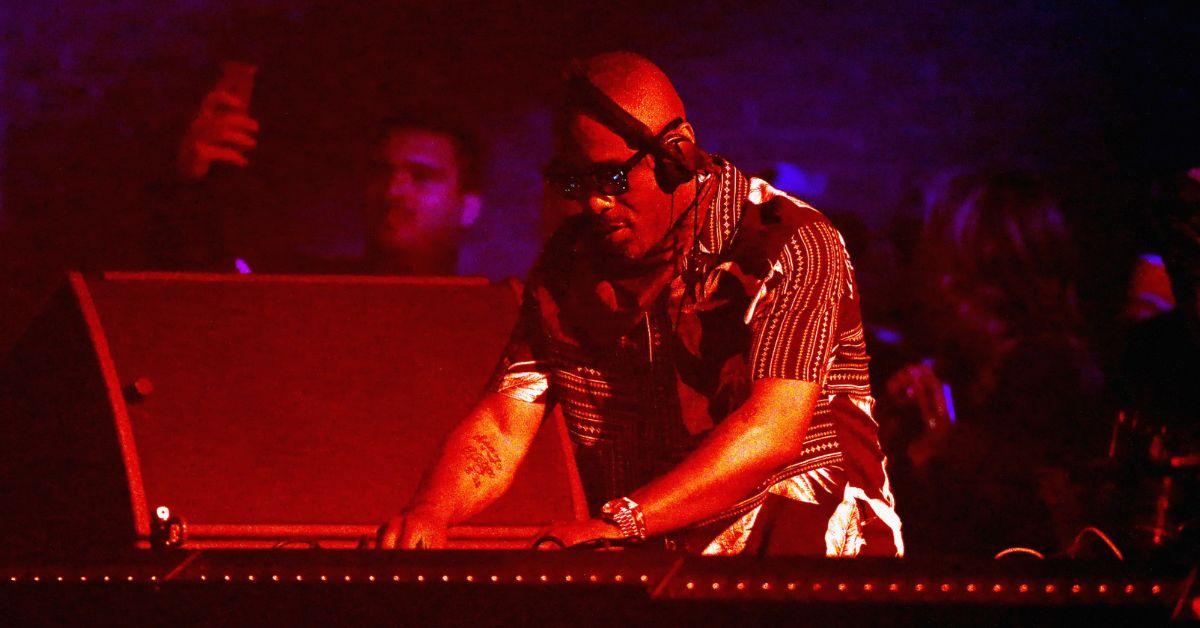 When did Idris Elba begin working as a DJ?
Before he became an onscreen heartthrob, Idris Elba's first passion was music. He developed his DJing skills as a teenager living in London. Once he landed in New York to pursue acting, Idris said he didn't book any roles immediately and relied on DJing to pay his bills, going under the name Driis.
"DJing was always there," Idris told The Breakfast Club radio show in August 2022. "When I got to New York, and I was auditioning and wasn't getting any money, DJing paid the bills."
He also clarified on the show that, while he was able to support himself through DJing, his bills then were much lower than they are now. Nevertheless, he kept his side hustle even after booking The Wire.
During his interview, The Breakfast Club's Angela Yee recalled seeing Idris DJ for the first time. "I met Idris a long time ago [during] the first season of The Wire," she explained. "He DJ'd at a party, and I didn't know he was a DJ way, way, way back, way back."
One example fee to book Idris Elba is in the starting range of $75,000-$149,999. Also, their speaking fee might be different than the fee shown for the cost to perform or to just appear, Celebrity Talent disclosed.
Idris Elba briefly quit acting to focus on his music career.
After The Wire, Idris continued booking movie and TV roles and became known as one of the UK's most prominent actors. In 2010, he led the show Luther on BBC One, earning him a Golden Globe Award for Best Actor in 2012.
However, at the same time, he became more interested in growing his music career. While his fame grew, he worked on projects as a DJ, including Jay-Z's American Gangster soundtrack. Then, in 2013, Idris declared he was stepping away from acting to focus on music.
"This year, I'm not going to work as an actor, and I'm going to put my mind into music," Idris told The Evening Standard, per Far Out magazine. "It's a progression thing with me. I want to make music, but I don't want to shove it down people's throats. People are just barely getting to know me as an actor. But I do it from the heart. I'm not doing it for money — I just enjoy doing it."
Shortly after announcing his decision to take a break from acting, Idris began booking more DJing jobs. In 2015, he joined Madonna on her Rebel Heart Tour and curated the Coachella Festival's playlist in 2019. Since then, Idris also returned to acting and will star in Will Packer's Beast in August 2022.