Who is James Charles dating currently and who has he been in a relationship with before? Into the YouTuber's love life.
Beauty influencer James Charles is once again in the spotlight for all the wrong reasons. Two guys recently came forward, saying that they had inappropriate conversations with James when they were underage. This caused an uproar, with people online calling for James to be canceled along with other YouTube stars like Shane Dawson and David Dobrik. 
Things only got worse when comments that James made on Logan Paul's podcast, where he alluded to talking to guys in high school, resurfaced.
But of course, this isn't the first time James has been called out for this kind of behavior. In the "BYE SISTER" scandal of 2019, fellow beauty YouTuber Tati Westbrook called him out for allegedly forcing his sexuality onto straight guys.
All of this has brought into question James's actual love life: Does he have a boyfriend, or does everything going on imply that he's single?
Does James Charles have a boyfriend? He says he's "desperate" for a relationship.
Because of the allegations, James uploaded an apology video to his YouTube channel on April 1, 2021. In "holding myself accountable," James admits to talking to some of these guys when they were underage but says that they lied to him about their ages and that he ended all communication with them when he found out.
He apologizes to the men, who are now reportedly 18 or older, as well as to his friends and family.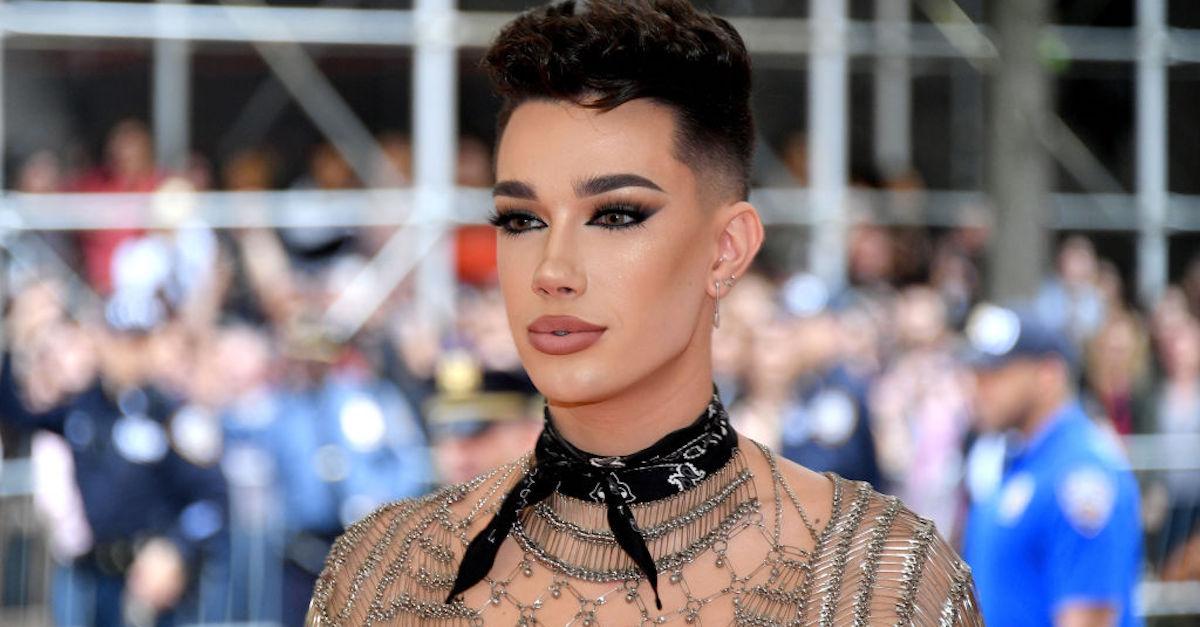 Later on in the video, James confirms that he's single and wants to be in a relationship. "My hope has always been to be in a relationship with somebody around my age or older that I can relate to and that can make me laugh," he said. "Unfortunately, I've not been able to find that person yet."
He goes on to say that he had been looking past "red flags" and not doing the work he should have been doing to confirm people's ages because he wanted to be in a relationship so badly.
"It sucks and it is ridiculously embarrassing to admit this, but I think I have to, and that is that I'm desperate," James said. Toward the end of the video, he mentions that he's talking to guys now. "I also have already started asking for proper identification from every single guy that has either reached out or that I was speaking to and will continue doing so for the rest of time."
So is James Charles single?
Yes! As of today, James is single, and not thrilled about it.
This was confirmed when he took to Twitter, asking followers, "I have a big heart, ass and bank account. How am I single?"
The responses were mixed, ranging from people volunteering to be his partner, to others dredging up past controversial statements and re-igniting the fire of James' haters everywhere.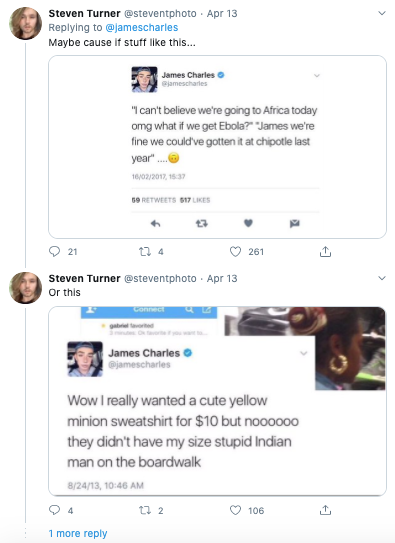 Here's why he says he's flying solo.
James says he doesn't have enough time to invest in his personal life at the moment. He also told Entertainment Tonight that he's not that into dating apps and prefers meeting face-to-face.
"My [dating app] accounts always get deleted because they think I'm cat-fishing. So rude!" he shared.
"I don't have time. I just need a boyfriend like, right now. I don't want to sit here and scroll through people and message back and forth. Like, hello, no!"
Still, even if people don't believe it's really him — and if he's not that into the dating app scene — we know that he does appear on the apps from time to time.
There was some recent Tinder-related drama when James was reportedly accused of identifying himself as female to match with straight men.
James has been accused of using his fans as a dating pool.
James has been accused of using his fanbase as a dating pool by a few people, but James himself has admitted that he uses social media to meet guys: "I had the mentality that I could reach out to literally anybody and use my Explore page and For You page as a dating app and eventually, I would just happen to find the right person. But that's just not how dating works literally at all." 
Now, James calls using his social media in that way "gross," "weird," and an act of "desperation." He says he formerly didn't understand how a power imbalance played a part but now realizes that fans on YouTube, Instagram, and TikTok will do anything to be able to talk to a celebrity.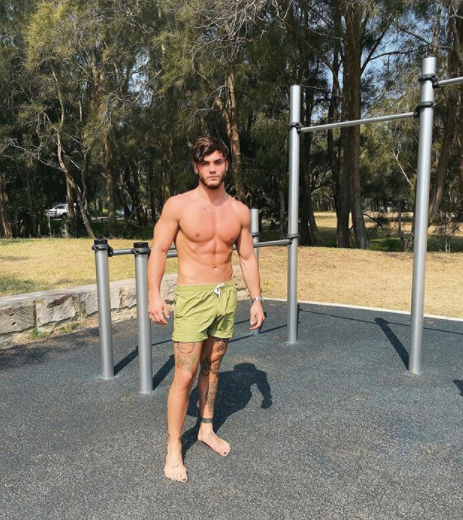 He was previously linked to YouTuber Grayson Dolan.
In 2018, James was romantically linked to fellow Grayson Dolan, who is one-half of the popular Dolan Twins YouTube channel. Grayson runs the channel with his twin brother, Ethan.
The two kept their connection hush-hush, but that didn't stop the rumors from flying. So much so, in fact, that James asked his community to stop with them and to realize that they impact the influencers not just online, but in real life.
James Charles has been in relationships with Aaron Fuller (Instagram Star) (2017) and Shawn (Instagram Star), per WhosDatedWho.
Best of luck to James on his ongoing search for love.