Makeup guru Jeffree Star has built a million-dollar business in Jeffree Star cosmetics aside from being a famous YouTuber.
In the cosmetics world, no one quite compares to makeup Jeffree Star. His company Jeffree Star Cosmetics rakes in millions every year. Star is one of the most successful YouTubers in the world with almost 17 million subscribers.
Star founded his own line of cosmetics, Jeffree Star Cosmetics, in 2014. What is the company's net worth? It happens to generate most of Star's net worth as well.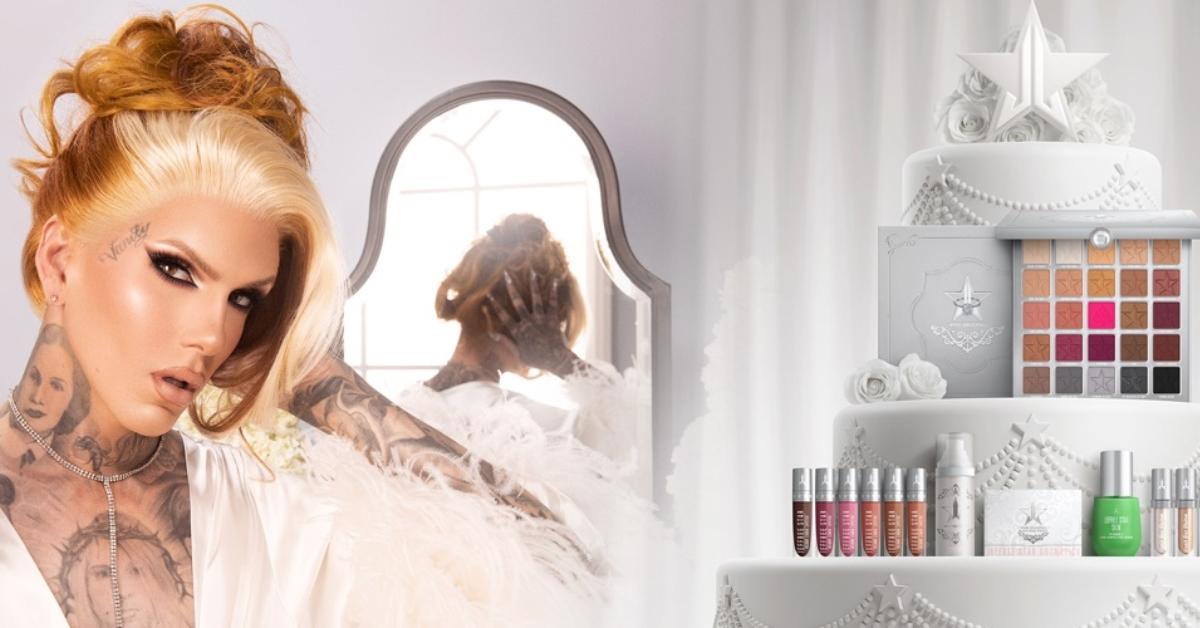 What is Jeffree Star Cosmetics' net worth?
According to Celebrity Net Worth, Jeffrey Star Cosmetics grosses about $100 million annually. Star started the company after stepping away from a music career. He took his life savings and invested it in a line of liquid lipsticks, Cosmopolitan reported in 2017.
"It was either this was gonna work out for me, or I was gonna have to go back to the mall … and work at MAC again," Star to Cosmopolitan. "It was probably the most scared I've been in my entire life."
What is Jeffree Star's net worth?
The investment paid off. Star isn't a billionaire yet, but he has made millions through his cosmetics company and YouTube channel. Star's net worth is $200 million, which rivals that of other famous YouTubers like Mr. Beast ($25 million) and Logan Paul ($45 million), reports Celebrity Net Worth.
Unlike other YouTubers, Star doesn't make most of his money on the video platform. The majority of his net worth comes from his cosmetics company. Forbes reported Star made about $18 million from his YouTube channel in 2018.
JEFFREE STAR Profile Summary
Jeffree Star is one of the richest people on YouTube. Besides his popular YouTube channel where he posts beauty product reviews and makeup tips. Star also owns his own million-dollar cosmetics company, Jeffree Star Cosmetics.
Profession: YouTuber and Owner of Jeffree Star Cosmetics
Net worth: $200 Million
Age: 36
Birth name: Jeffrey Lynn Steininger Jr.
YouTube subscribers: 15.9 million
Star has had a passion for makeup since he began experimenting with his mother's makeup as a child growing up in Orange County, Calif.
"I finally convinced my mom to let me wear makeup to school in junior high," Star told L.A. Weekly in 2007. "I always knew I was different than everyone else and smarter. But in school, the girls all wanted to be my friend, and the boys secretly wanted to mess around with me so I didn't get beat up for being weird."
Star started his career with a music page on MySpace.
Before YouTube, there was MySpace, and Star used the platform at first to share stories about his life and beauty tips. He eventually converted his MySpace page into a music page when he started making his own music.
As a musician, Star released one album, Beauty Killer, in 2009. The album peaked at No. 7 on the U.S. Billboard Top Electronic Albums chart. For a second album, Star signed on with music producer Akon's Konvict Muzik record label. Akon once described Star as 'the next Lady Gaga." But the second album never saw the light of day, and Star left the music industry in 2013.
A new YouTube docuseries focuses on Star and Shane Dawson.
Fellow YouTuber Shane Dawson has produced two documentary web series about Star — The Secret World of Jeffree Star (2018) and The Beautiful World of Jeffree Star (2019–2020). Dawson recently released the first episode of his newest YouTube documentary with Star, The Cancelled World of Jeffree Star and Shane Dawson. Be sure to check it out on YouTube.