Jennifer Coolidge is an American actress has an incredible career over the years and has made an impressive fortune.
If you've ever tousled your hair, puckered your lips, and looked in the mirror while uttering the words "makes me want a hot dog real bad" or "I got some scotch. Aged 18 years, the way I like it," then you're certainly a Jennifer Coolidge stan. In fact, if these iconic lines aren't familiar to you, you've got some pop culture studying to do.
Considered a gay icon (and for good reason), the 61-year-old blonde bombshell has been a comedic character actor for countless decades, appearing in '90s sitcoms like Seinfeld and Friends and stunning as Stifler's mom in Paul Weitz's 1999 raunchy comedy American Pie. (She's even joked that she slept with 200 men after being labeled a certified "MILF" in American Pie.)
In 2023, Coolidge is an Emmy- and Golden Globe-winning actor, as her equally hilarious and poignant portrayal of the wealthy, unstable Tanya McQuoid in Mike White's hit anthology series The White Lotus has earned her considerable praise. Though she's finally getting the mainstream recognition she deserves (the LGBTQ+ community has been fawning over her for countless years, however), her lengthy acting career has certainly earned her an attractive net worth.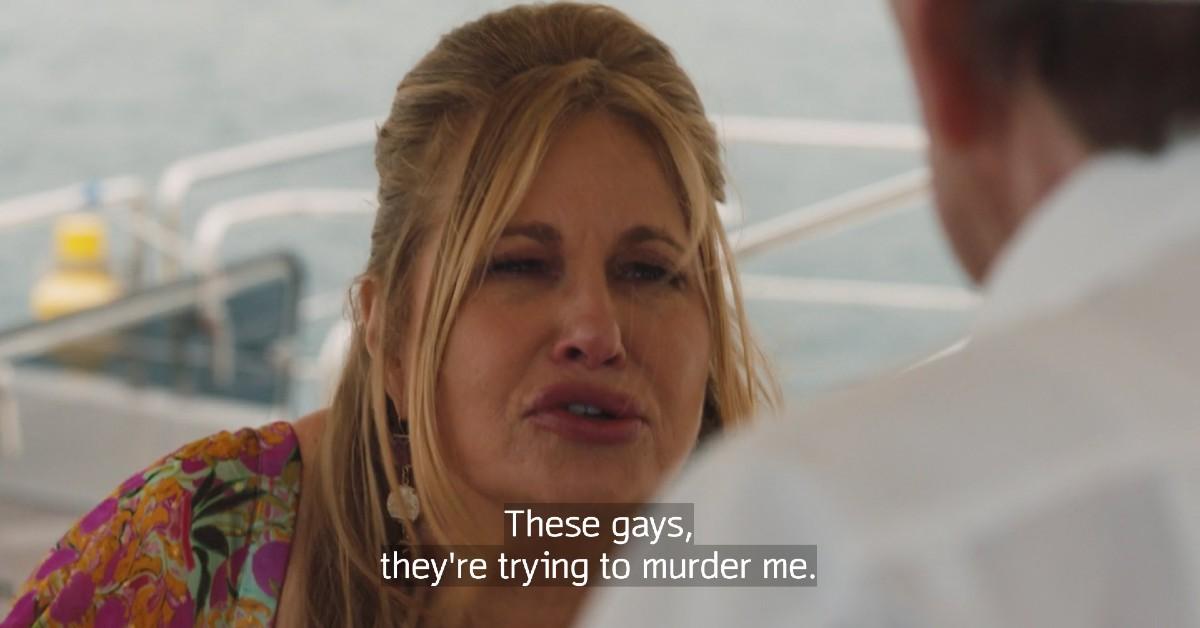 What was Jennifer Coolidge's early life like?
According to Celebrity Net Worth, Coolidge's net worth is estimated to be a whopping $6 million. It may not be as staggering as Tanya McQuoid's net worth (she was born into money), but we'd say she has done pretty well for herself.
Born in 1961 in Norwell, Mass., to a factory worker father and a stay-at-home mother, per The Guardian, Coolidge graduated from Emerson College in 1985 before enrolling at New York's American Academy of Dramatic Arts in her 20s. Though she took to acting at a young age, it would be a while before her inherent talents were recognized. In fact, she didn't nab her first TV role until she was 32 years old, where she played an uncooperative masseuse on a 1993 episode of Seinfeld.
Coolidge always dreamed of being a dramatic actor, but her natural wit and easy charm led her to the world of comedy. While pursuing her vibrant dreams, she managed to have some fun in New York — like, a lot of fun.
According to The Guardian, "she did a lot of coke, partied hard, was a regular at the Palladium, and waitressed alongside Sandra Bullock" in the 1980s. We'd kill to have been a fly on the wall.
JENNIFER COOLIDGE Profile Summary
Jennifer Coolidge is a character actor known for playing quirky, sexy roles in films like 1999's American Pie and 2001's Legally Blonde. More recently, she starred in Ryan Murphy's fictionalized true-crime series The Watcher and Mike White's anthology dramedy series The White Lotus.
Mike White has referred to Coolidge's iconic ditzy characters as her "hump-the-furniture" roles.
| | |
| --- | --- |
| Celebrated Name: | Jennifer Coolidge |
| Net Worth: | $6 million |
| Birthdate: | August 28 1961 |
| Birthplace: | Norwell, Mass |
| Education: | Emerson College, American Academy of Dramatic Arts |
Jennifer Coolidge is the underappreciated queen of early-2000s comedy films.
The '90s saw Coolidge land little jobs here and there before her recurring voice role in long-running adult cartoon series King of the Hill. It was shortly after that that her big break came: American Pie. Stifler's mom was the role that changed her life forever.
After that, she appeared in lovable comedies like Christopher Guest's 2000 mockumentary Best in Show, Robert Luketic's 2001 Reese Witherspoon-led flick Legally Blonde, and Mark Rosman's 2004 film A Cinderella Story (though it was a critical bomb).
We say underappreciated because, well, mainstream recognition didn't bless the breathy goddess until recently. If anything, the 2 Broke Girls star had a cult fanbase before Ariana Grande aided her "flatlining" career when she asked Jennifer to cameo as her Legally Blonde character in the 2018 music video for "Thank U, Next."
"I'm curious if you know that when people ask about how my life has changed… Yes, I got to do White Lotus, but I think it really started with you asking me to be in the 'Thank U, Next' video," she told the Grammy-winning pop star for Entertainment Weekly's 2022 "Entertainers of the Year" story.
"I mean, from there I got Promising Young Woman, and this whole thing. You were sort of the instigator. I really believe that. I think if you hadn't put me in 'Thank U, Next,' and done that imitation, I don't think I would be here where I am," she continued, clearly grateful for Ariana's influence in her life.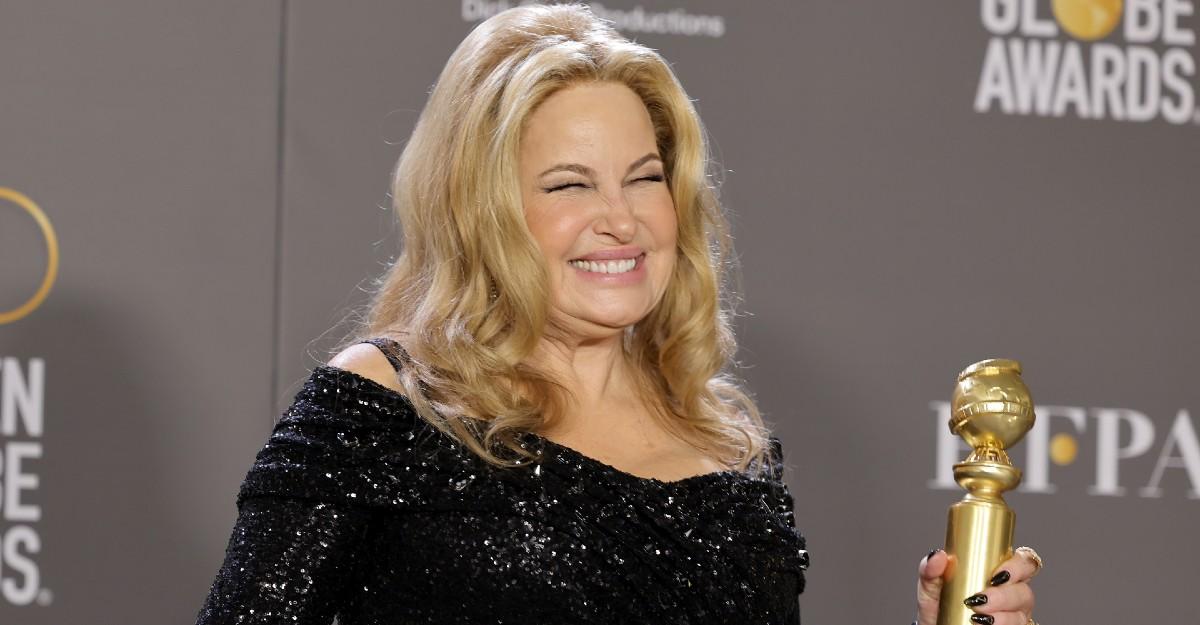 Jennifer Coolidge splits her time between Los Angeles and New Orleans.
Per Elle Decor, Coolidge is a "devout vegan and animal-rights advocate" who enjoys spending her money on vegan purses, fresh flowers, vintage table linens, and natural fragrances (Is it weird to say we'd do anything to get a whiff of her?).
In New Orleans, Jennifer owns a home in the historic Garden District, as modern architecture and decor aren't really her thing.
"I had a grandmother who had a really old house with really old stuff in it, and I was absolutely fascinated by everything," she told the publication. "I have an appreciation for modern architecture that's done really well, but I'm not dying to own it."
Coolidge fell in love with the Louisiana city about a decade ago after going to the Commander's Palace restaurant on New Year's Eve with a group of girlfriends. She described the surprisingly magical, unplanned night full of wine and Creole-esque hors d'oeuvres as being "like a scene in a movie: a moment of bliss that I wish everyone could have." She really is a dreamer.