Meet Jesse Palmer's wife Emely Fardo!
Toronto-born ex-athlete Jesse Palmer wrote The Bachelor history when he became the youngest and the first non-American lead on the show in Season 5 at only 25.
Season 5 chronicled the former NFL quarterback's love story with Jessica Bowlin, to whom he famously gifted an airplane ticket instead of an engagement ring in the Season 5 finale
Like so many other Bachelor franchise couples, Jesse and Jessica broke up. Their relationship ended in June 2004, a few months after Season 5 of The Bachelor ended. So, what has happened to Jesse since then? Does he have a wife?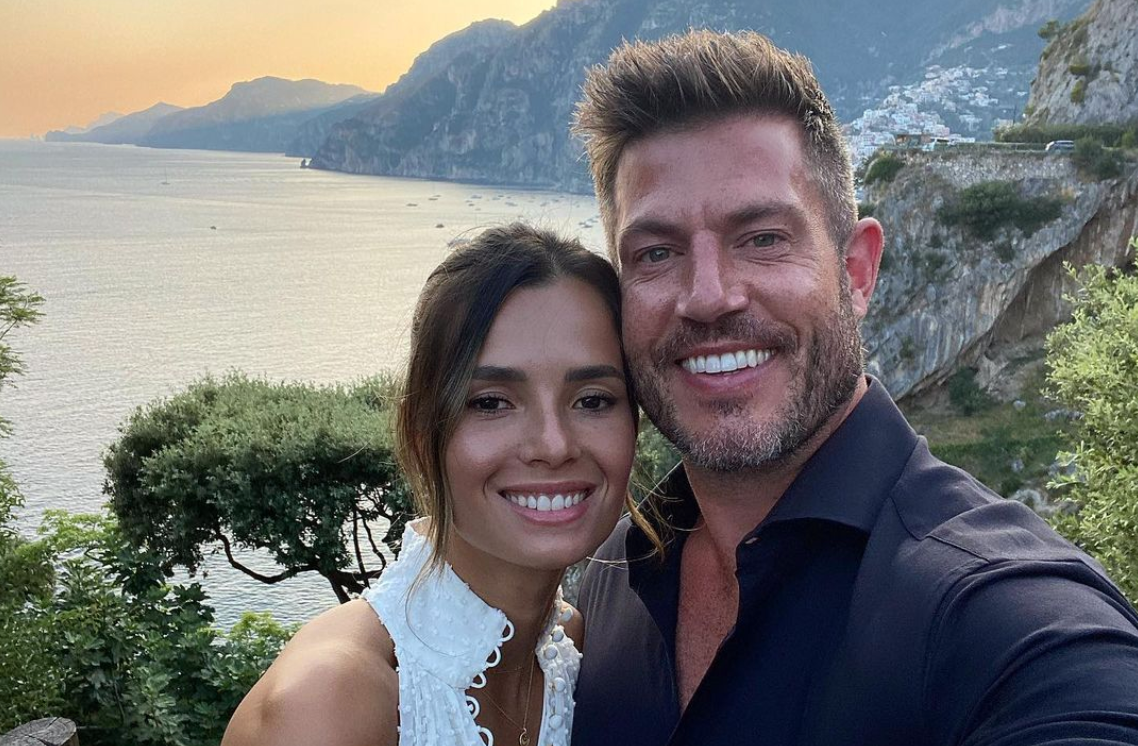 Jesse Palmer and his wife got married in a small ceremony in 2021
Jesse started dating Emely Fardo, a Brazil-born model, in 2017. They got engaged on a romantic getaway to Paris in 2019. In an interview with US Weekly, Jesse revealed that he and Emely got married in June 2020. It was a small ceremony held in NYC, but that wasn't the original plan.
At first, they were going to get married in Provence, France that month. But after the pandemic hit, they decided to postpone it until the following year. Ultimately, they just couldn't wait any longer. "So, we had a small, private and intimate ceremony with close friends who lived in New York City," Jesse said.
In addition to this ceremony, the couple was going to have a bigger one in 2021, but that ended up not happening because travel restrictions due to COVID-19 made it difficult for Emely's family to fly out from Brazil. "We are hopeful that we can have a symbolic ceremony with our parents and families present sometime in 2022," Jesse said.
Jesse Palmer and his wife Emely are the proud parents of a fur baby. Are they planning on having kids?
Jesse and Emely have been together for around four years. They are the proud parents of an adorable Aussie doodle, Mademoseille Loulou Palmer. As an Instagram post Jesse shared on Jan. 16, 2019, attests, that they used to have a french bulldog named Tuuli.
Jesse and Emely frequently take to social media to share updates about their latest adventures to coveted tourist destinations like Lake Como in Lombardy, Italy. They are a great deal more secretive about their private life, however. It's uncertain if they are planning on having kids.
Here's what you should know about Jesse Palmer's career trajectory.
Jesse played for the New York Giants between 2001 and 2004. He joined the San Francisco 49ers in 2005, and he stayed with the team for one year. Jesse started working for Fox Sports Net and CSTV sometime after.
He joined ESPN as a college football analyst in 2007. Jesse diversified his career, appearing as a guest co-host on shows like Live With Kelly and Ryan. Between 2011 and 2012, he also served as the host of Recipe to Riches.
Between 2014 and 2016, Jesse appeared as an ESPN college football analyst on Good Morning America Weekend Edition. Over the years, he gained considerable experience with cooking shows, hosting Worst Cooks in America, Spring Baking Championship, and many others.