Who is Jessie Buckley dating right now? The 'Women Talking' star, Jessie Buckley is incredibly private about her love life.
Actress Jessie Buckley has been making headlines lately thanks to her role as Mariche in Women Talking — and now fans can't help but wonder about the 33-year-old's love life! Keep reading to find out more about Jessie Buckley's dating history.
Jessie Buckley keeps her dating life private.
According to The Guardian, the Taboo star is in a relationship with an undisclosed partner and intended to move to Norfolk together.
"Though she is expansive and lyrical on almost any topic I think to mention, the only time Buckley hesitates or turns vague is when conversation touches on her "fella". She's been with him a while," the article states. "By the sounds of it they're moving to Norfolk together; the rest is unknown, and that's presumably the way she wants to keep it."
"Look at Juliet and Romeo, Jessie told the publication of "the f–king madness of it" at the time. "Their love is so powerful it doesn't even feel like their death is the end of it."
Jessie Buckley's dating life was previously more public.
Jessie was romantically linked to her War & Peace co-star James Norton from 2015-2017 – and their messy breakup was a hot topic in the press back in 2018. "We have broken up, yes," she shared with BBC at the time. "It was acrimonious, but it's a tough job to have a relationship and he is a great man and we are great friends. That's it. How diplomatic can I sound?'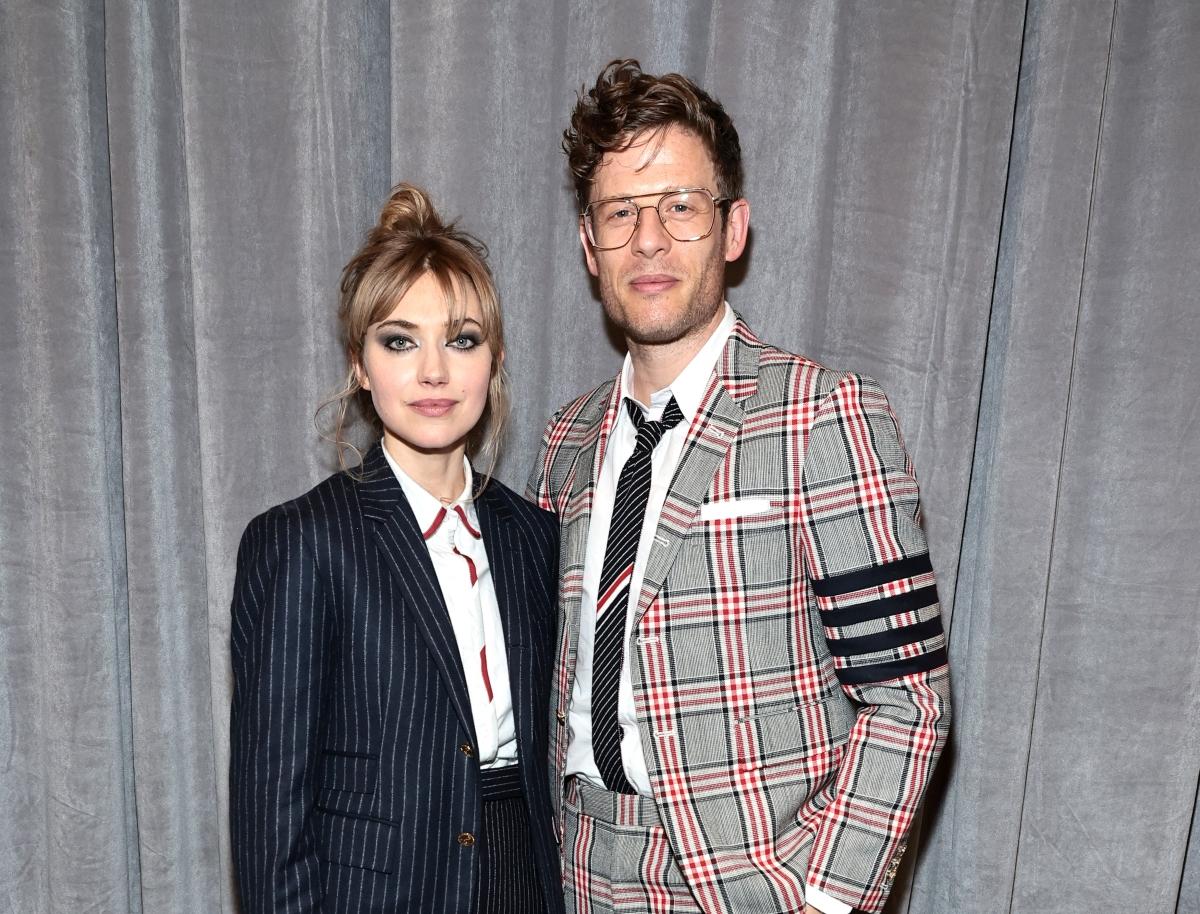 She further elaborated on their split to The Times, stating, "If you are away for a year filming, you are just not physically around at points." It was revealed a few months following the split that James moved on with Imogen Poots – who he co-starred with in the West End production of Belleville at the Donmar Warehouse. They got engaged in February of last year after four years of dating.
So, who else has Jessie Buckley dated?
Aside from James Norton, actress Jessie Buckley has not been publicly linked to any other suitors.
Regardless, Jessie Buckley seems to really root for love.
Following her portrayal of Lyudmilla Ignatenko in 5 episodes of the mini-series Chernobyl, Jessie opened up about filming a scene where she breaks quarantine to embrace her on-screen fiancé amid his downfall following radioactive poisoning. "You realize how powerful love is, and how it can blind you to fear if you love so much," she previously shared of this role.