'I Believe in Santa' stars John Ducey and Christina Moore are married in real life – How did they meet and do they have kids together?
Here's a new Christmas movie to add to your holiday movie list: Netflix's I Believe in Santa. The rom-com stars Christina Moore and John Ducey, who play Lisa and Tom respectively.
Per the streaming service's summary, Lisa and Tom have been dating for five months and everything is going great — that is until Lisa learns that Tom is obsessed with her least favorite holiday (Christmas!). Will Lisa be able to give Christmas a second chance? You'll just have to watch to find out!
But for the folks who have already seen the flick, you may have noticed that Lisa and Tom had some pretty undeniable chemistry onscreen. Well, believe it or not, there might actually be a good reason for that. Keep scrolling to learn more about John Ducey's wife.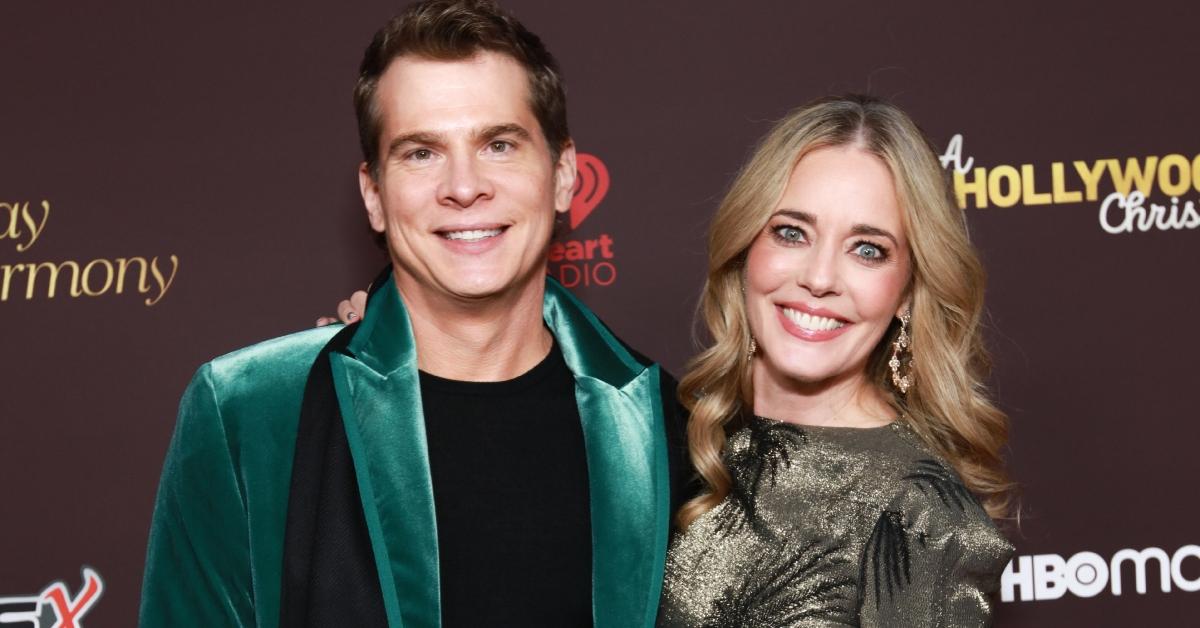 Who is John Ducey's wife? Meet Christina Moore!
Surprise! John Ducey is actually married to his I Believe in Santa co-star Christina Moore. The Hollywood power couple has been married since July 5, 2008. They are believed to have met in 2006 on the show Hot Properties, per The Cinemaholic.
Per John and Christina's IMDb pages, this isn't the first time they've worked together. They've both starred in the films That's Amor, Lady Driver, American Fighter, and other titles.
In an interview with Joli Magazine, Christina explained why their relationship works so well. Besides their love of acting, they "are both nerds," she said. Christina continued, "Actually, one of the things we did on some of our dates was crossword puzzles because we both really like crossword puzzles. Or we talked politics! We really are dorks."
The pair also expanded their repertoire together into screenwriting and producing. Christina told the outlet in 2018 that they had worked on 12 films together.
"I've produced eight of them and John has now written four of them," she said. "John and I have also starred in, to varying degrees, about seven of them, doing small parts or big parts or whatever. Making the movies really has become our real jobs, our day jobs."
Do John Ducey and Christina Moore have any children?
John has a 21-year-old daughter named Emma Ashton, from a previous relationship with actress René Ashton. Emma is a dancer and is currently studying at the University of Greenwich in London.
As for Christina, she doesn't have any biological children. But if Instagram is any indication, she treats Emma as her own!
I Believe in Santa is streaming now on Netflix.