Who is Jonathan Daviss dating right now? Jonathan Daviss continues to make a splash on 'Outer Banks'.
The adventure continues in the newly streaming third season of Outer Banks on Netflix. The series follows a group of teens who exist within the working class locals known as Pogues in the eponymous North Carolina City. As they navigate life, love, and social status when put up against the wealthy town residents — the Kooks — they become embroiled in an epic quest for a lost treasure that may hold secrets to their individual pasts.
The series stars several young actors, including 22-year-old Jonathan Daviss. Jonathan portrays Pope Heyward, who is the smartest of the Pogues. Season 3 teases something of a romantic connection between Pope and Cleo (Carlacia Grant), who was introduced as a recurring character in Season 2 before officially running with the Pogues in the third season.
While Pope may just end up getting together with Cleo, is Jonathan Daviss currently dating anyone? Here's what we know about the actor's love life.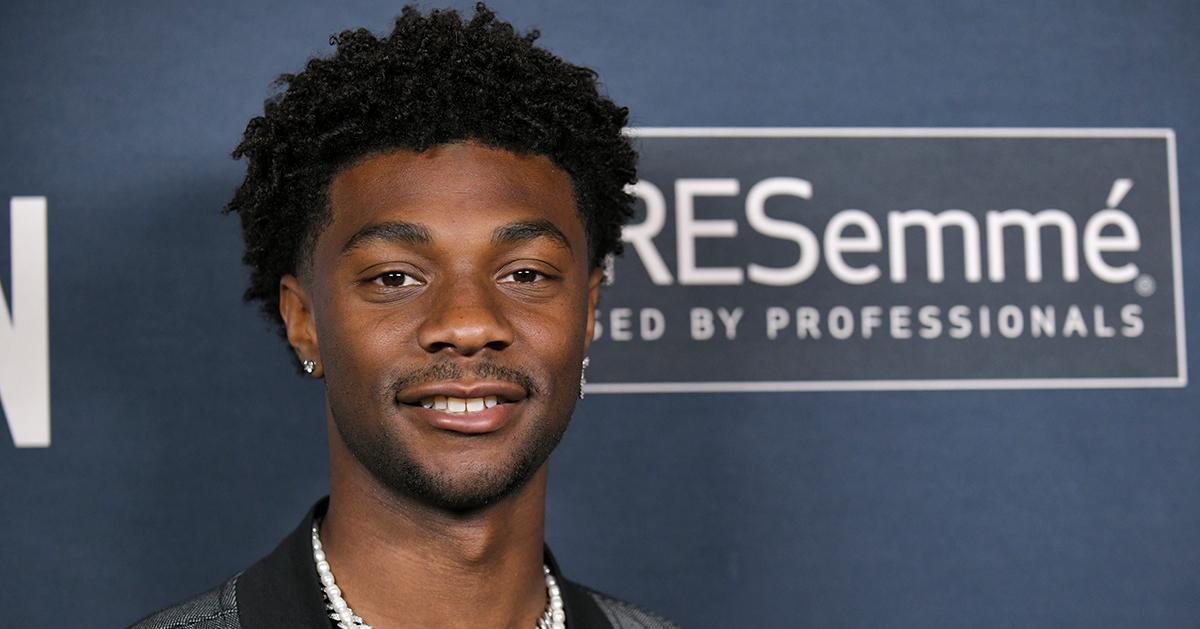 Is Jonathan Daviss dating anyone? Details on the 'Outer Banks' star's relationship status.
There's remarkably little that we know about Jonathan's personal life other than what he has shared himself. For instance, he revealed on Twitter that he attended Conroe High School in Texas and played for the football team. On Instagram, he discussed how his mother sold their Texas house in order for their family to move to California so that he could pursue an acting career. He also reportedly has a little sister.
Aside from that, he's shared very few posts on any of his social media channels that suggest that he could be seeing someone. There are no couples' selfies, Valentine's Day posts, or any images of him sharing a romantic setting with another person.
According to Popbuzz, fans had previously started the rumor that he was dating fellow actress Sierra Capri (On My Block), though this has never been confirmed. Even if they were dating at some point, it is unknown whether or not they are dating now.
As far as we can tell, Jonathan keeps things mostly casual on his social media outlets. Many of the photos he posts on Instagram feature modeling shots, pics with his Outer Banks co-stars, attending celebrity events, and even letting his nerd flag fly with references to Marvel Comics and the Dragon Ball franchise. He certainly isn't shy about divulging details about his acting career, but his relationship status is one secret he's elected to keep.
Nevertheless, he still continues to see success as an actor. Along with likely continuing his role as Pope in an upcoming fourth season of Outer Banks, he also stars in a Netflix comedy film called Do Revenge. He appears in the movie in a major role alongside Camila Mendes (Riverdale) and Maya Hawke (Stranger Things). However, whether or not he ever opens up about his real-life love life is ultimately his call to make.
Season 3 of Outer Banks is now streaming on Netflix.