What is JR Ridinger's net worth? The American businessman made an impressive fortune before his untimely death.
Market America Worldwide co-founder and CEO JR Ridinger passed away suddenly on August 30, 2022, leaving friends, family, and those he worked closely with, in utter shock. Ridinger, who was only 63 years old, clearly left an indelible mark on those he knew and collaborated with based on the number of people who paid tribute to him via social media.
Here's why Ridinger's death caught the attention of people like Kim Kardashian, Jamie Fox, and even Victoria Beckham. We'll also provide some clarification on his cause of death.
JAMES HOWARD RIDINGER (JR RIDINGER) Profile Summary
Over the course of his career as a businessman, JR Ridinger developed close relationships with celebrities and business owners alike. While he was heavily involved with his businesses, he was also a member of several foundations including the American Heart Association and the Make-a-Wish foundation.
Profession: Co-Founder and CEO of Market America Worldwide | SHOP.com
Net worth: $300 million
Birthdate: March 17, 1959
Birthplace: New York, N.Y.
Education: BA from Gettysburg College
Spouse: Loren Ridinger
Kids: 2 daughters, Amber and Amanda
JR Ridinger was a businessman and socialite with an impressive net worth.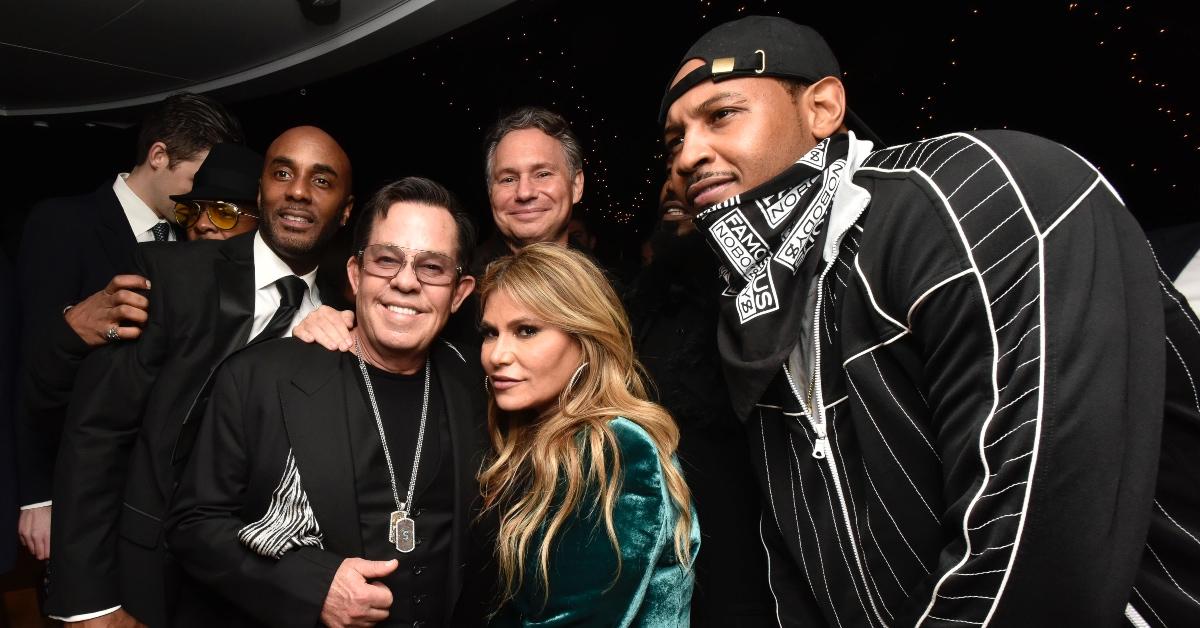 Ridinger and his wife, Loren, founded Market America in 1992. The company, which Ridinger called the "ultimate online shopping destination where customers get paid to shop" in his LinkedIn bio, has generated more than $9 billion in "estimated accumulated retail sales."
The duo also founded SHOP.com, an online retailer that claims to "bring you the best collection of the stores you can't live without." Also, it gives individuals the opportunity to own their very own SHOP site. According to Celebrity Net Worth, through all of his business endeavors, Ridinger managed to grow his net worth to $300 million, which is presumably shared between him and his wife.
With their shared fortune, the Ridingers were reportedly able to purchase a $50 million yacht they called Utopia IV. The pair also added a few properties to their real estate portfolio, one of which included a $20 million waterfront mansion in Miami, according to Celebrity Net Worth.
JR Ridinger's cause of death revealed.
In a Facebook post shared by Ridinger's wife Loren, it was revealed that he passed away as a result of a pulmonary embolism, which is when one of the pulmonary arteries in the lungs suffers a blockage.
Loren wrote, "To clear the rumors that he fell as some news reports — My husband and I while on our first vacation in 3 years" had suffered "a sudden pulmonary embolism." In a matter of a second, Ridinger's wife says her husband was gone.
According to multiple sources, the couple had been vacationing on a yacht in Croatia at the time he experienced the medical emergency. Prior to his death, Ridinger posted multiple photos of his vacation via Instagram, one of which he captioned "meeting people and working while living the dream."
On Twitter, Market America also issued a statement regarding the unexpected death of its founder and CEO. In the tweet, the company shared that it "is forever strong because of the belief and passion JR instilled in all of us. The foundation he built has prepared us to continue to carry his dream forward for generations to come."
The company described Ridinger as a "passionate human being who believed in other people even more than they believed in themselves."