Shaunie O'Neal's new husband Keion Henderson was married before — Who's his ex-wife?
VH1 viewers have watched Shaunie O'Neal's journey on Basketball Wives for over a decade. If you recall, Shaunie was more than familiar with the basketball-wife lifestyle since she endured it for nine years with her ex-husband Shaquille O'Neal. However, their 2011 divorce allowed Shaunie to pivot from a supportive wife to a reality TV boss as Basketball Wives' executive producer.
In 2019, years after she and Shaq split, Shaunie added love to her life. Once she met Pastor Keion Henderson, the two had an instant chemistry from their first date in a hotel lobby and have been inseparable ever since.
Shaunie and Keion are so in love that she gave up the O'Neal last name when she married Keion in May 2022. And naturally, some fans are curious to learn more about the man who won Shaunie's heart — including who Keion Henderson's ex-wife is. We've got the scoop below!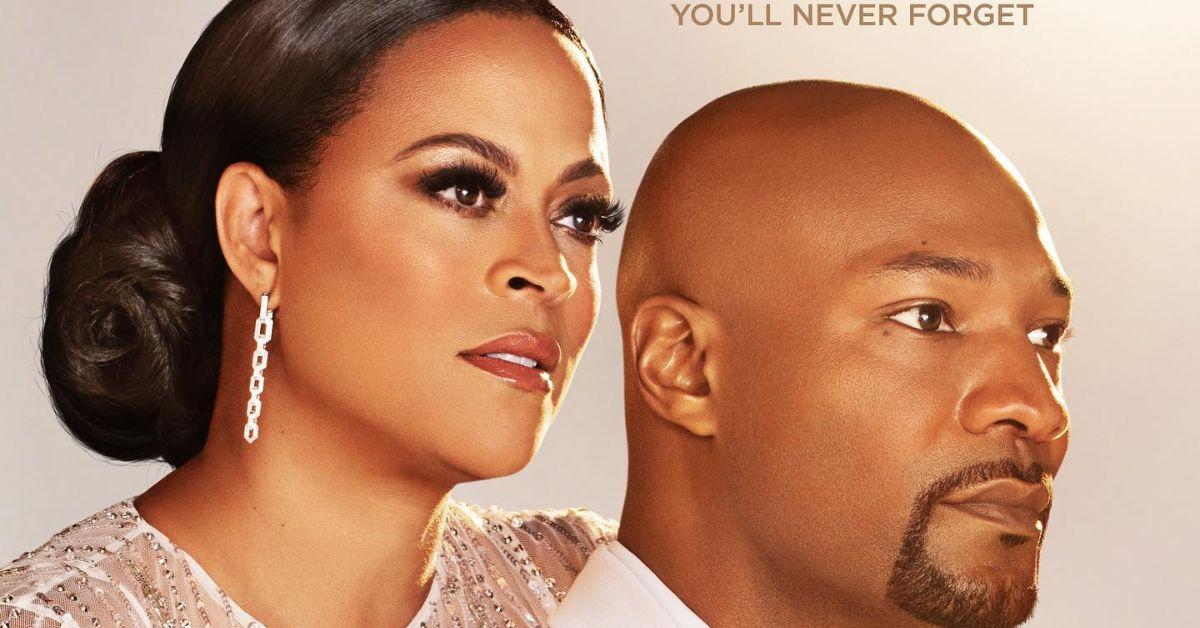 Keion Henderson's ex-wife, Felecia Henderson, is the mother of his only child.
Keion married Felecia Henderson in 2010, and the couple divorced in 2019. Although the marriage didn't work out, the exes are co-parents to their daughter, Katelyn Henderson. Kate is Keion's only child and is frequently on his social media accounts.
It's unclear what Felecia does for a living, but Keion's ex-wife seems to stay out of the public eye. In addition to her biological child with Keion, Felecia has two older children — Tynisha and Paige — whom Keion reportedly raised as his own. Felecia routinely posts photos of her with their kids and new grandbaby, Easton, on her Instagram account.
As for Felecia's personal life, she also likes to keep that part of her life private. However, she still goes by her ex-husband's last name, even though he's remarried.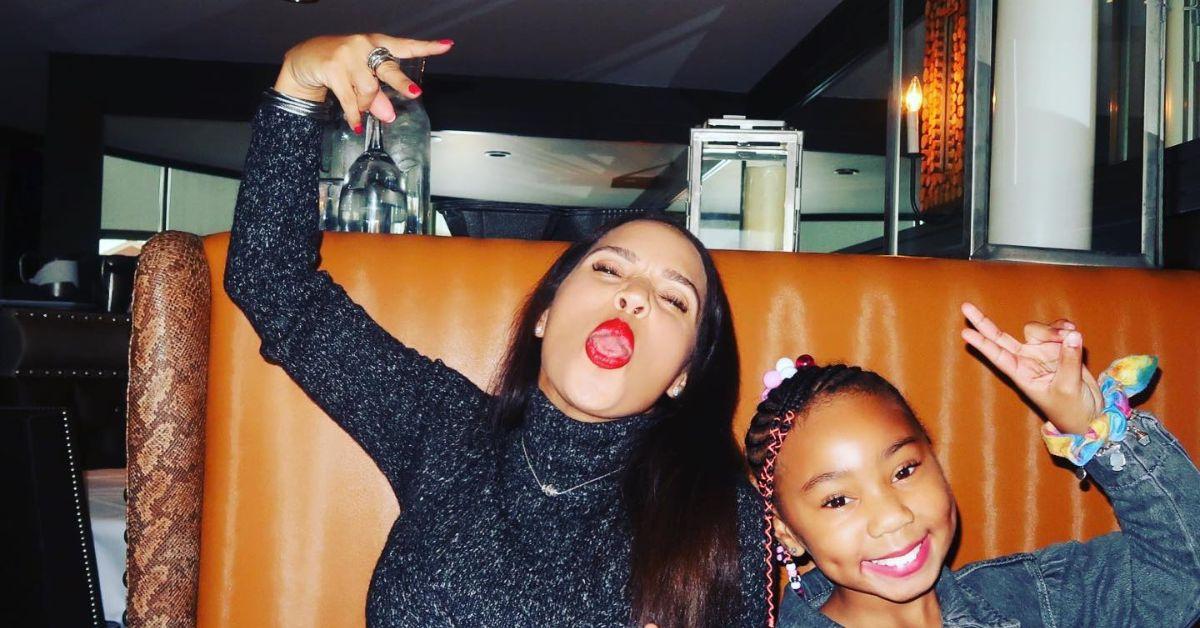 Keion Henderson and Shaunie have cordial relationships with their exes.
Keion and Felecia's divorce didn't stop the Lighthouse Church pastor from remaining in Kate's life. In June 2021, he shared several adorable black-and-white photos of himself and his child on Instagram, where they both shined in front of the camera, writing, "Having somewhere to go is home. Having someone to love is family. And having both is a blessing."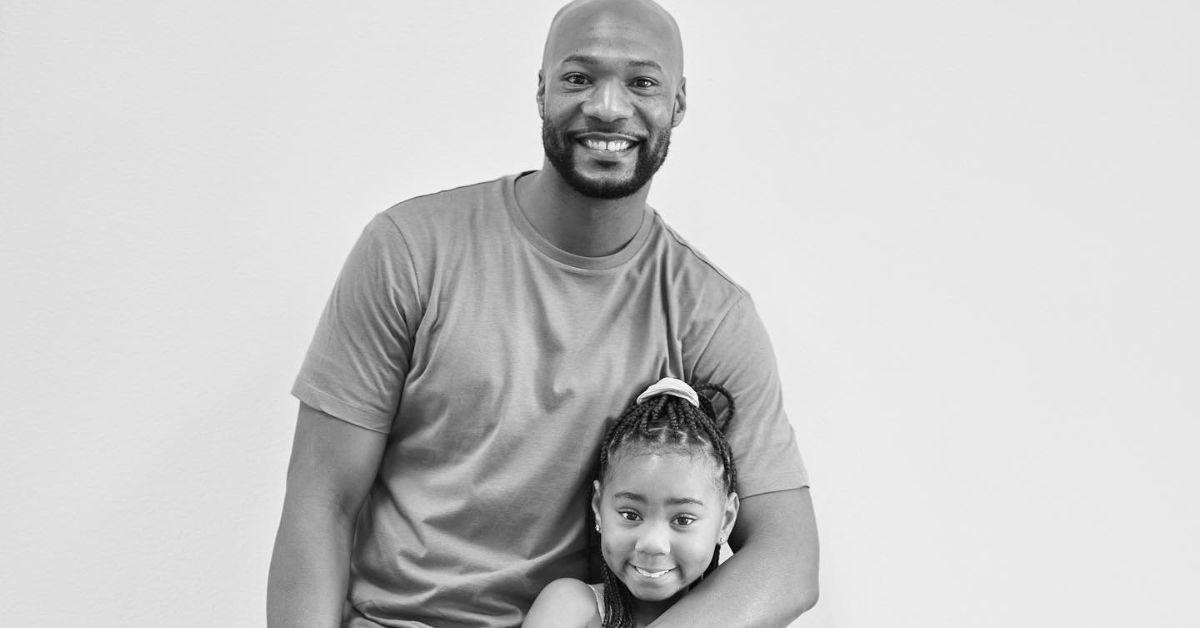 Like Keion, Shaunie has to stay in touch with her ex, Shaq, because of their children. During their marriage, the famous exes raised five children — Myles, 25 (whom Shaunie had from a prior relationship), Shareef, 22, Amirah, 21, Shaqir, 19, and Me'arah, 16.
"We're cool," Shaunie recently shared with E! News about her dynamic with Shaq. "We've been co-parenting for 12 years, and we had to get to some space where we were able to communicate and remain friends. It's not this talk everyday thing, but we come together for the kids, and we respect each other's space and the places that we are in."
Shaunie and Shaq's relationship is so tight that the NBA icon snagged an invite to his ex-wife's wedding. During her chat with E!, Shaunie said Shaq asked if he could come to her big day while they were attending their daughter's sweet 16th birthday party days before the wedding.
"She turned 16 in May right before the wedding, so we were at the birthday party together, and he's like, 'Well, am I invited to the wedding?'" Shaunie recalled. "And I was like, 'Of course you are.'"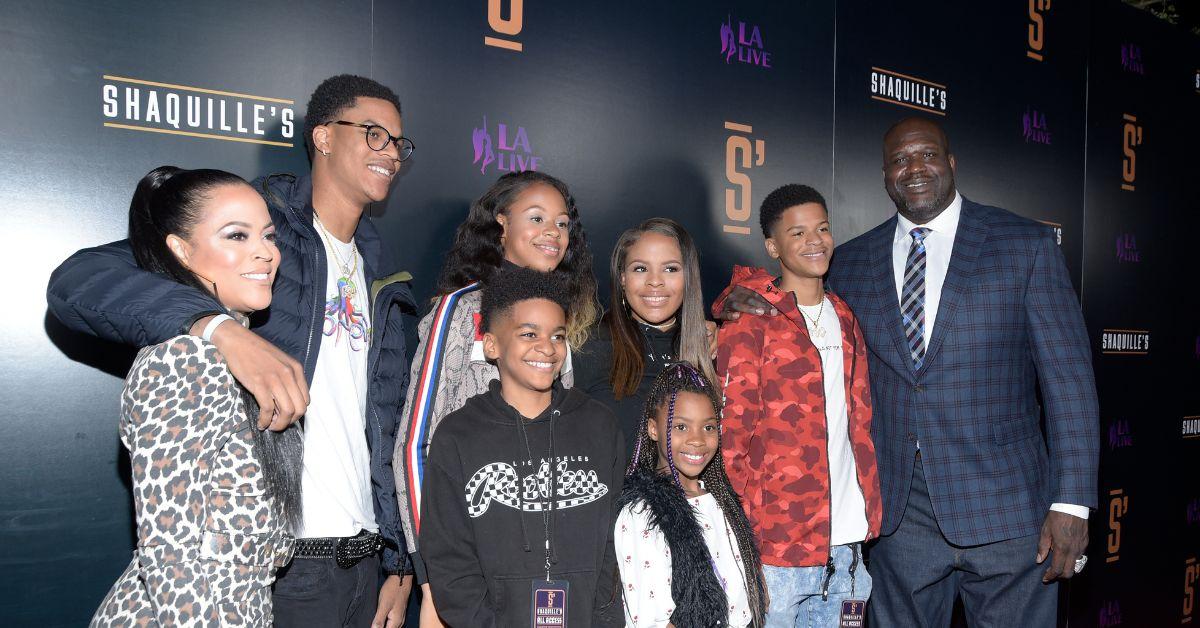 She continued: "And I'm rolling my eyes like, 'I mean, you are, but do you really have to come?' But I mean, that's our banter, right? I know people will take that and run with it. But that's been our banter."
Despite the "courtesy invite," Shaq didn't attend Shaunie and Keion's wedding. In fact, he's never met his ex-wife's second husband, although Keion confirmed he's not intentionally avoiding Shaq.
To see who did attend Shaunie and Keion's wedding, watch the three-part VH1 special Shaunie and Keion's Destination "I Do" on Mondays at 9 p.m. The first episode premiered on Nov. 28.