How many children does Shaunie O'Neal have? A look at her beautiful blended family.
It has been a minute since we heard about Shaquille O'Neal and his ex-wife Shaunie Henderson. The former husband and wife met in 1996, tied the knot in 2002, and finalized their divorce in 2010.
Since then, Shaq has cuddled up with a new girlfriend while Shaunie remarried. In May 2022, she got married to celebrity pastor Keion Henderson, who is the founder of the Lighthouse Church. Their wedding ceremony is shown during the VH1 three-part special Shaunie and Keion's Destination "I Do."
Shaunie brought five beautiful children into her new marriage to Keion. So, who are all of Shaunie's kids? Keep scrolling to find out.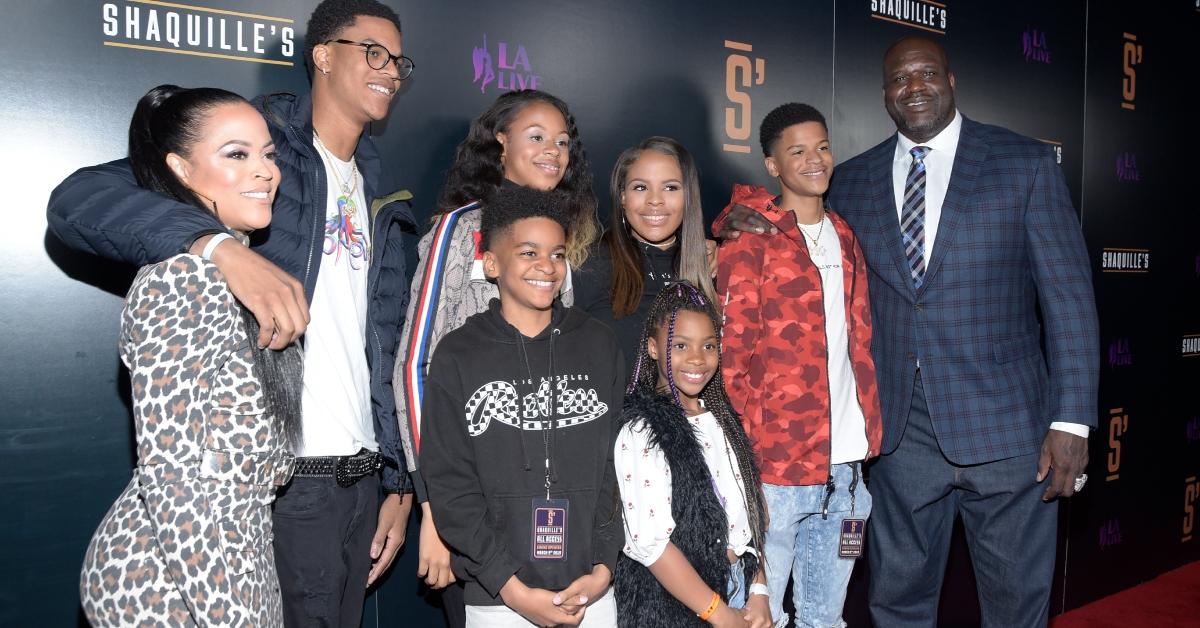 Shanuie O'Neal shares five kids with Shaq.
Shaquille O'Neal is a dad of six. He amicably co-parents five of the children with Shaunie. The ex-NBA player also has a daughter named Taahirah from his relationship with Arnetta Yardbourgh.
The first child Shaq and Shaunie welcomed together was son Shareef Rashaun, on Jan. 11, 2000. Over a year later, they welcomed their second child together, a daughter named Amirah Sanaa, who was born on Nov. 13, 2001.
On April 19, 2003, their third child, son Shaqir Rashaun, was welcomed into the world. And daughter Me'arah Sanaa was baby No. 4 in 2006. As Shaq told People at the time, "Each child that we have adds another lifetime of joy to our lives. Family is extremely important to me, so I was overcome with extreme happiness when Me'arah arrived healthy and beautiful."
Shaunie is also the mom to son Myles Nelson Baptiste, who came from a previous relationship of hers. Myles is currently estranged from his biological father; however, Shaq embraced him as one of his own children during his marriage to Shaunie.
Shaunie and Keion's new blended family includes more children now as well. The pastor was previously married to Felecia Henderson and welcomed daughter Katelyn Henderson in 2012. The pastor is also the guardian of two other daughters from a previous relationship of Felecia's. They are Tynisha Marcel and Candis Clements. Keion raised them both as his own.
We wish the blended families much love and happiness.
Catch Shaunie and Keon's Desination "I Do" Mondays at 9 p.m EST on VH1.