Who is Keith Habersberger's wife? The 'Try Guy' married his college sweetheart.
A social media influencer with two Streamy Awards to boast, Keith Habersberger has proven time and time again that he has an impeccable eye for standout content and a charming presence that makes every video pop.
With the Try Guys, Keith has voluntarily subjected himself to hilarious — though no less probing — challenges such as "The Try Guys Get Hypnotized" and "Try Guys Make Puppets Without Instructions." Keith's achievements are well-documented.
But who is his significant other? Fans want to know.
Keith Habersberger married his college sweetheart, Becky, in 2017.
Often described as the most grounded member of the immensely comical foursome, Keith married Becky on Sept. 24, 2017, after around six years of dating.
They first got talking while attending Illinois State University.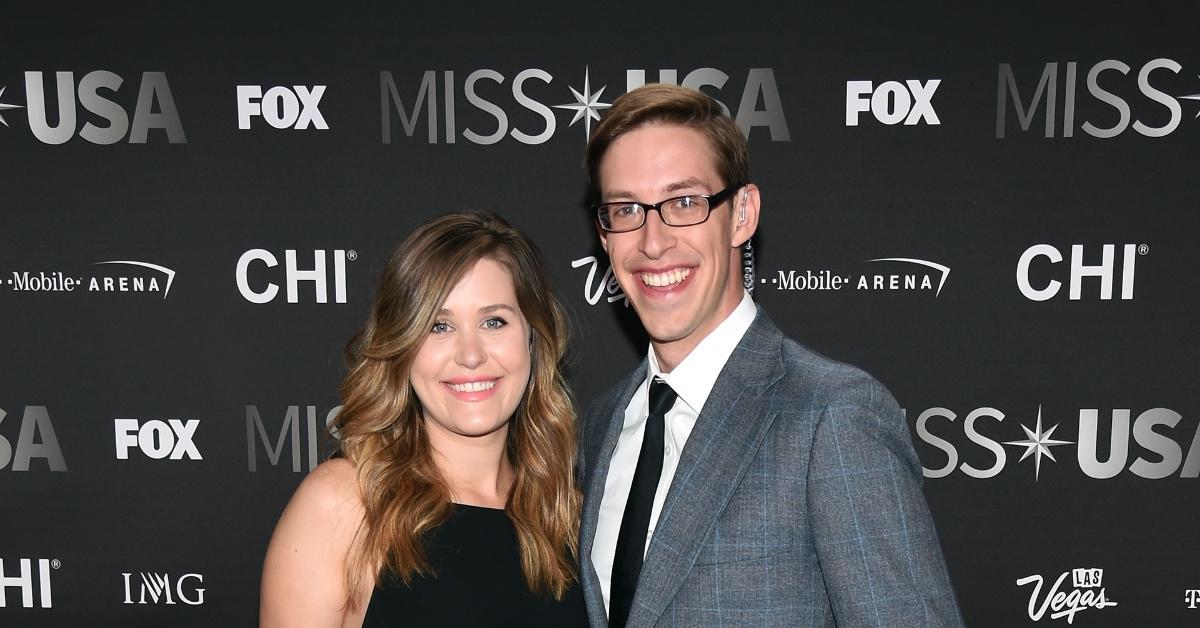 Keith studied at the School of Theatre and Dance, graduating in 2008. Becky finished her studies in 2012. According to Illinois State University News, they both majored in acting.
Keith first joined BuzzFeed in 2014. He quickly rose through the ranks, using an internship as the stepping stone to a career as a video producer and development partner. Keith, Eugene Lee Yang, Zach Kornfeld, and Ned Fulmer started the Try Guys video series in 2014.
After graduation, Becky launched a mightily successful career as a makeup artist, beauty influencer, and podcast host.
She also creates content as part of the Try Wives, the act started by the Try Guys' significant others. She also appeared in a series of videos posted on the Try Wives Wine Time, a collaborative project featuring Ariel Fulmer and Maggie Bustamante. Try Wives Wine Time was executive produced by Try Guys.
As the co-host of the 'You Can Sit With Us' podcast, Becky frequently delves into topics like influencer culture.
A few years ago, Becky teamed up with Ariel and Maggie to create a podcast series taking an in-depth look at topics like sex education and femininity. Launched on July 1, 2020, You Can Sit With Us offers breezy explorations of subjects ranging from women's health and celebrity gossip to supernatural phenomena like ghosts.
Becky has also appeared in various Try Guys videos, including "The Try Partners Get Their Bones Cracked" and the "The Try Partners Mystery Box Cooking Challenge."
On IMDb, Becky has one credit. According to the website, she starred in "The Try Guys Sleep in a Fan's Haunted Bedroom. The Try Vlog (feat. BuzzFeed Unsolved)." But she appeared in many more videos and social media posts.
On Instagram, Becky frequently posts about Alfred and Grandpa Barry, the cats she shares with Keith. Perhaps not too surprisingly, the cats too have an Instagram profile and a considerable following, with no less than 4,987 people keeping tabs on their latest moves, as of this writing.
A die-hard cat lover, Becky unveiled her latest tattoo featuring two cats on Jan. 21, 2022, on Instagram. She occasionally posts on Instagram about hangouts with friends, the latest beauty finds, and the finest outfits. In the past, she also ran a post series focusing on makeup looks.