What is Kirk Frost's net worth? Kirk Frost accumulated wealth before becoming a reality star on 'Love and Hip Hop: Atlanta'.
Kirk Frost is an American reality TV star, entertainment manager, restaurateur, and consultant. He has gained notoriety as a cast member of LHHATL.
KIRK FROST Profile Summary
Profession: Reality TV star, restaurateur, consultant, entertainment manager
Net worth: 600,000
Birthdate: January 30, 1969
Birthplace: Atlanta, Georgia
Birth name: Kirk Lanell Frost
Father: Thomas Frost
Mother: Gloria Frost
Children: Two daughters: one born in 1995 (other daughters unknown); and four sons born in 2000, 2013, and 2016 (oldest sibling birthdate unknown)
Marriages: Rasheeda Buckner-Frost (m. 1999-present)
Joining the cast of a reality show can do wonders for a person's career. In the case of Love & Hip Hop: Atlanta, the franchise gives cast members the chance to promote their projects and explore other ventures — from brand partnerships to entrepreneurial pursuits.
Although the show focuses heavily on cast members who are musicians by trade, the franchise shines a light on all individuals connected to the game, and Kirk Frost is no exception. While most fans know Kirk to be the spouse of former rapper Rasheeda, there is more than Kirk brings to the table. So, what is Kirk Frost's net worth? Keep reading to find out.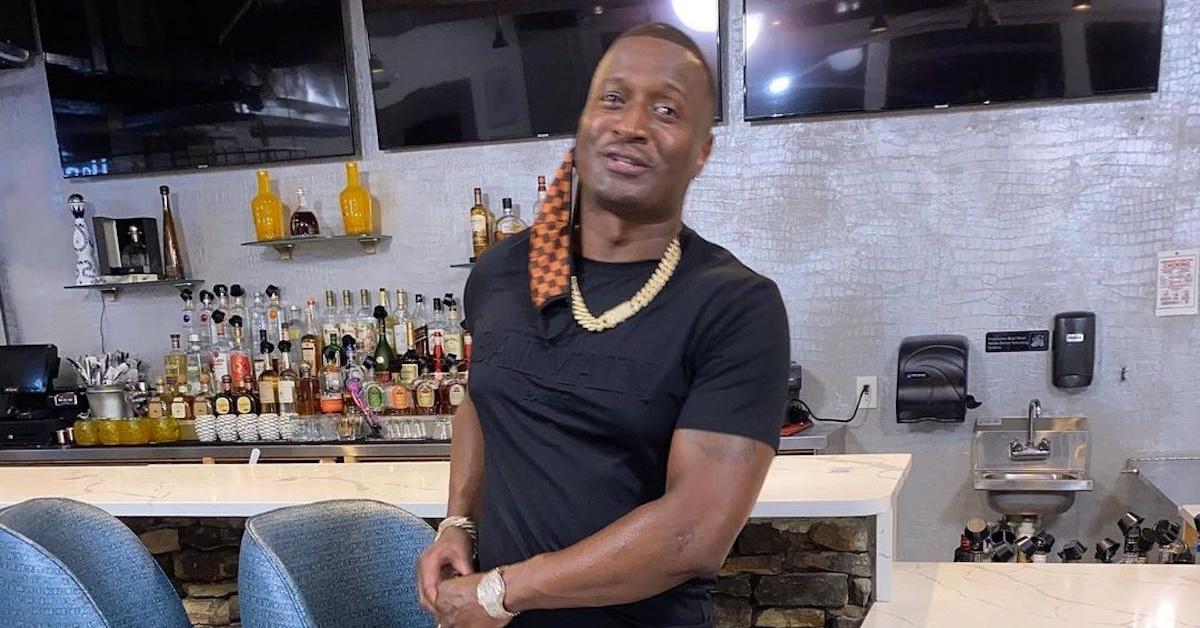 Much of Kirk Frost's net worth comes from his career outside of 'LHHATL.'
As of this writing, Celebrity Net Worth reports that Kirk is currently working with a net worth of $600,000. This figure reflects Kirk's work as an entertainment manager, consultant, restaurateur, and record label owner. Additionally, has been a supporting cast member of LHHATL since Season 9 and graduated to full-time status in Season 10. Kirk also owns the record label D–Lo Entertainment.
Kirk Frost has been the target of trolls due to past marriage troubles with Rasheeda.
It's no secret that LHHATL has exhibited its share of relationship drama, but longtime fans of the franchise are not quite thrilled at the idea of Kirk.
See, once it became public knowledge that Kirk doubted the paternity of his son, Karter, whom he shares with Rasheeda, all hell broke loose online. Not to mention, Kirk even went as far as accusing Rasheeda of cheating on him and requested that she terminate the pregnancy.
However, the straw that broke the camel's back was the news of Kirk not only cheating on Rasheeda but fathering another child outside of their marriage with an exotic dancer named Jasmine. Although Rasheeda and Kirk briefly split in Season 7, the pair decided to work on their marriage — much to many social media users' objections. Many fans believed that Rasheeda should have divorced Kirk and moved on, but the heart wants what it wants.
Luckily for Kirk, those rocky times are far behind him and Rasheeda. Not only are the couple stronger than ever, but they also have a successful Atlanta-based restaurant together called Frost Bistro & Bar.
Catch new episodes of Love & Hip Hop: Atlanta Mondays at 8 p.m. EST on VH1.