Who is Lauren Alaina dating right now? Lauren Alaina's debuted her future husband" at the Grand Ole Opry.
Country music singer Lauren Alaina Kristine Suddeth, aka Lauren Alaina, rose to fame when she competed on Season 10 of American Idol. At the time, the Rossville, Ga., native was the one some fans thought would take home the coveted American Idol title. Although she didn't win the competition, the show became the catalyst for her chart-topping success.
Since American Idol, Lauren has sold thousands of albums after debuting her first project, "Wildflower," in 2011. She's also worked alongside her musical icons, including Carrie Underwood and Trisha Yearwood.
In 2022, Trisha selected Lauren to join the esteemed Grand Ole Opry. The 28-year-old musician used the honor to announce another life-changing moment: her engagement! So, who is Lauren Alaina's husband-to-be? Here's what we know about the singer's longtime love.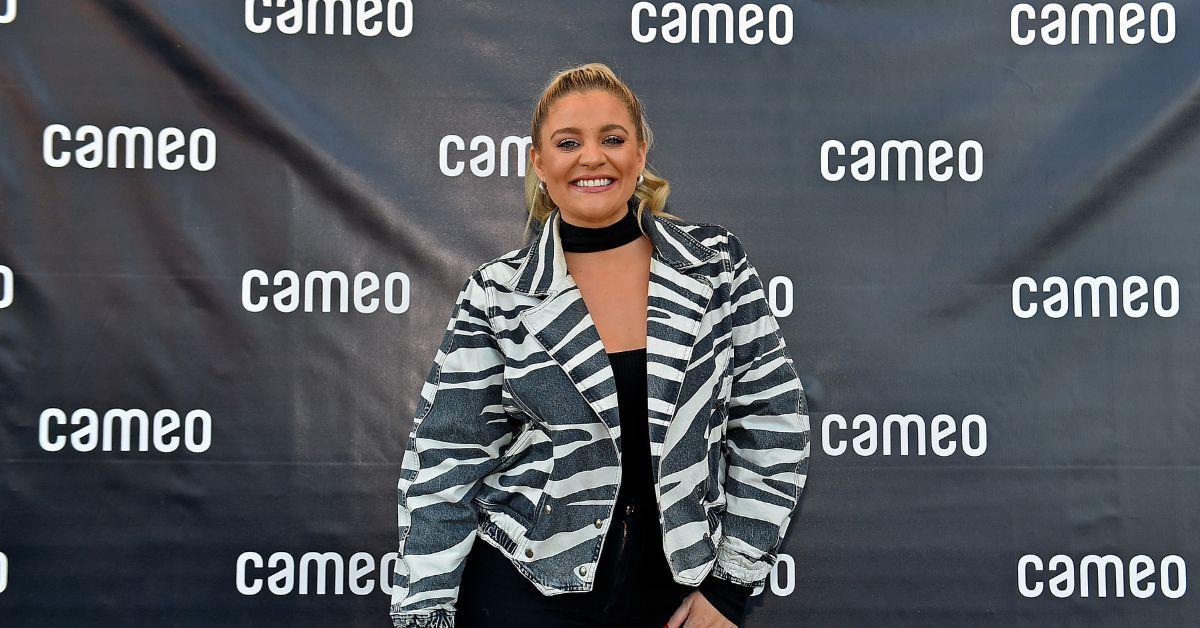 Lauren Alaina's "future husband" joined her on the Grand Ole Opry stage in November 2022.
On Saturday, Nov. 19, 2022, Lauren Alaina performed at the Grand Ole Opry after becoming a member in February 2022. However, fans instantly noticed something different about the "Getting Good" songstress.
As Lauren dazzled in a white dress with silver decals, she flaunted a dazzling ring on her left ring finger. Instead of glossing over the ring, Lauren shared with the audience that she and her boyfriend of two years, Cameron Scott Arnold, got engaged.
The lucky gentleman proposed to her the day before her performance.
"I was welcomed into this family and it was a dream of mine as long as I can remember," Lauren shared on the Grand Ole Opry stage, referencing the musical 'family.' "I didn't think this year could get any better, [but Friday] I got asked into another family! After he proposed to me, I said, 'You have to come out on this stage at the Grand Ole Opry.'"
Lauren's engagement news took her supporters by surprise, especially because the "Dancin' in the Moonlight" artist didn't share any details of her relationship leading up to the engagement. Before the announcement, she didn't post any pictures of her and Cam during their relationship. However, after their Opry appearance, Lauren posted several photos of them, implying that she was done hiding her lover.
"BRIDE be dang'd, y'all," Lauren wrote under her and Cam's post. "My best friend, @arnold.cam, asked me to marry him, and I announced it at my favorite place in the world, @opry. I didn't know happiness and excitement like this existed. I can't wait to be Mrs. Cameron Scott Arnold."
Lauren Alaina's man, Cameron Scott Arnold, doesn't work in the music business.
Although eagle-eyed fans may have seen Lauren and Cam together at some of her events, the couple has kept their romance on the hush-hush for several years. According to People, Cam, 33, works as a partner in a Nashville-based insurance firm and doesn't mind being the non-famous one in their relationship.
Once he and Lauren became engaged, he agreed to share their engagement news with the world by kissing his fiancée onstage.
"He did not want to do that!" the singer exclaimed to People. "He likes to be in the shadows."
Lauren Alaina continued: "He was like, 'You're not making me come out there' and I said, 'You are not not getting a picture in the circle. So — we negotiated and he came out for the picture. "This is the most important place in the world to me and he's the most important person to me, so it was pretty amazing to put 'em together."
Lauren went on to say Cam surprised her when he proposed and said the engagement was "perfect in every way." She especially loves her engagement ring, which she said he "did really good" at picking out.
The couple haven't announced any wedding plans yet, though we predict they're still enjoying their blissful engagement.