Who is Laurene Powell dating right now? Steve Jobs' widow is in a relationship with a Michelin-star chef.
Since Steve Jobs' death in 2011, his widow Laurene Powell Jobs has been keeping busy as the founder of the Emerson Collective, an organization she started in 2004 that focuses on education reform and immigration reform, among other important issues.
Unlike her late husband, Powell is publicly dedicated to charitable and environmental causes, just like her boyfriend. So, who's Powell dating now? Keep reading to find out.
Laurene Powell Jobs' rumored boyfriend is Michelin Star chef Daniel Humm.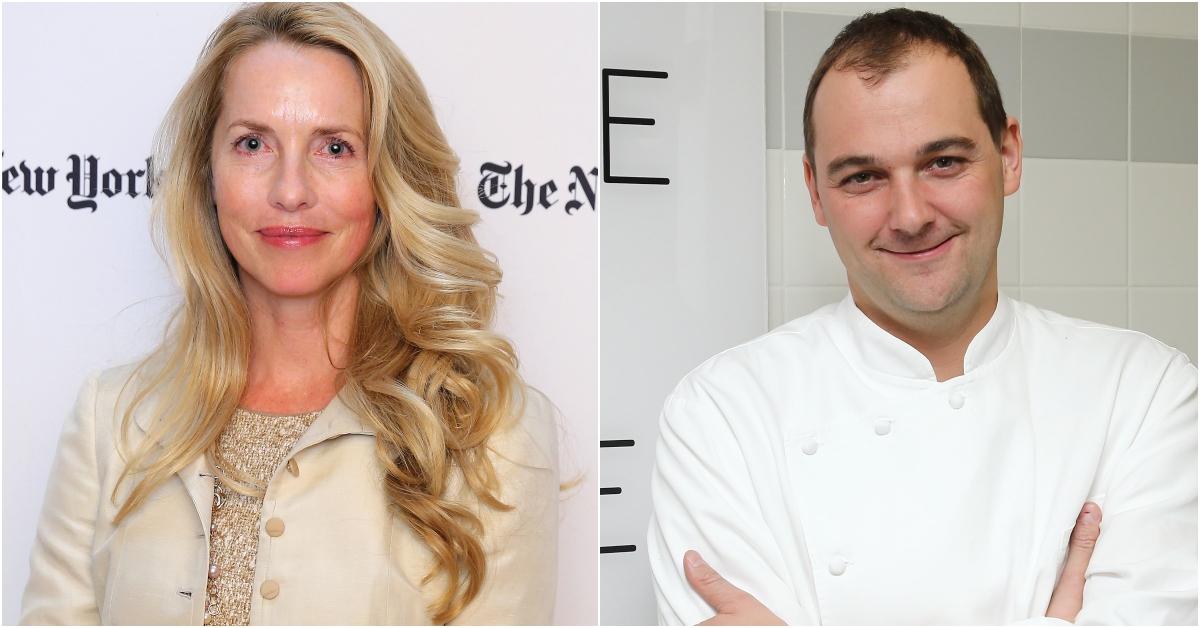 In 2019, Page Six reported that Powell was dating Eleven Madison Park chef Daniel Humm. More recently, Vanity Fair dubbed them an "art world power couple" after it was revealed that Powell's Emerson Collective was investing in Superblue, an art project dedicated to interactive exhibition spaces, and was likely influenced by her art collector partner.
The couple clearly brings out the best in each other, with Humm calling Powell the "most incredible person I have ever met."
He went on to tell the outlet that she has "allowed me to see myself more clearly, and I get to be more myself by knowing her. She inspires me every day."
Humm made headlines for pivoting his restaurant to a plant-based menu in 2021.
While Powell is in a committed relationship with the accomplished chef, she still thinks back on her marriage to the late Apple founder fondly.
"We had a very, very beautiful and rich connection. We talked a lot, for hours every day," she told The New York Times in 2020. "To pull out any one way in which he affected my worldview is impossible because I have integrated so much of him.
Laurene Powell Jobs was previously linked to former D.C. mayor Adrian Fenty.
Before her relationship with Humm, Powell briefly dated Adrian Fenty in 2013.
Powell was also linked to actor Ben Affleck in 2019 after the duo was spotted out at dinner together, but a source told Page Six they were just friends.
What is Laurene Powell Jobs' net worth?
According to Forbes, Powell is worth an estimated $17 billion. At the time of Jobs' death, Powell inherited billions of dollars of stock in Apple and Disney from her late husband.
Powell is also considered the ninth-richest woman in tech and owns a majority stake in The Atlantic magazine. In comparison, her boyfriend Humm is worth $118 million.
LAURENE POWELL JOBS Profile Summary
Laurene Powell Jobs is the widow of Apple founder Steve Jobs and the founder of the Emerson Collective. She also manages the Laurene Powell Jobs Trust.
Profession: Founder of the Emerson Collective
Net worth: $17 billion
Birthplace: West Milford, N.J.
Birthdate: November 6, 1963
Marriage: Steve Jobs (1991–2011)
Children: Reed, Erin, and Eve Jobs
Education: University of Pennsylvania (BS), Stanford University (MBA)
Philanthropy-wise, she has donated millions to political campaigns and sits on the board of directors of College Track, Conservation International, and Stanford University (her alma mater).
She is also a founding member of the Climate Leadership Council and is preparing to invest $3.5 billion into climate-focused initiatives in the next 10 years, according to her organization the Emerson Collective.
However, Powell's kids with Jobs shouldn't expect to inherit any of the family's wealth.
"I inherited my wealth from my husband, who didn't care about the accumulation of wealth," she told the NYT. "I'm not interested in legacy wealth buildings, and my children know that … Steve wasn't interested in that. If I live long enough, it ends with me."
The couple had three children: Eve, an accomplished equestrian, architect Erin, and Reed Jobs, who currently works as the health director at his mom's company.