Linda Yaccarino has replaced Elon Musk as the CEO of Twitter, leading many to wonder what her personal fortune is.
Twitter CEOs over the ee years have been Jack Dorsey (from 2006 to 2008), Evan Williams (from 2008 to 2010), Dick Costolo (from 2010 to 2015), Jack Dorsey (from 2015 to 2021), and Parag Agrawal (from 2021 to 2022) until Elon Musk bought the platform and become the CEO from 2022 to 2023.
In a May 12 tweet, Twitter owner Elon Musk confirmed that he has appointed former NBC Universal executive Linda Yaccarino to be the new CEO of Twitter, effective in roughly six weeks. Earlier that day, Yaccarino resigned from NBC Universal after 12 years with the media and entertainment company.
In an earlier tweet on May 12, Musk stated he will transition to the roles of "exec chair & CTO, overseeing products, software & sysops" for Twitter as a new CEO joins the company. In his welcome announcement for Yaccarino, he said the new CEO will "focus primarily on business operations," while Musk focuses on "product design & new technology."
Being the 6th CEO of Twitter, advertising executive Linda Yaccarino is a force in her market. Since 2011, the Pennsylvania State University alumna has worked for NBCUniversal as the global advertising and partnership chairman.
Linda has over three decades in advertising and tapped into the ever-changing world of content development. With her new position, many are curious to know more about her financial status. So how rich is Linda Yaccarino and how much does she make?
Profile Summary
| | |
| --- | --- |
| Celebrated Name: | Linda Yaccarino |
| Net Worth: | $10 million to $32 million |
| Salary: | $4 million |
| Profession: | Business Executive |
| Known For: | Twitter CEO, World Economic Forum |
| Date of birth: | November 27, 1963 |
| Age: | 59 years old (as of 2022) |
| Husband: | Claude Peter Madrazo |
| Children: | two kids namely Christian and Matthew |
| Education: | Penn State University |
What is Linda Yaccinrino's net worth?
Various reports peg Yaccarino's net worth at somewhere between $10 million and $32 million but her fortune is expected to grow in the future. The 61-year-old CEO has taken one of the hottest seats in tech companies (as the new CEO of Twitter) and will get paid millions of dollars to do her job as best she can.
Reports say she was earning $4 million as a top advertising executive for NBC Universal, with the title of chairman of global advertising and partnerships for the past two years. Prior to that, she was the chairman, of advertising and client partnerships. She started with CNBC in 2011 in the role of president, of cable entertainment and digital sales. Along with her team, Yaccarino has generated more than $100 billion in ad sales in her most recent role.
Prior to joining NBC Universal, she was the executive vice president / COO of advertising sales, marketing & acquisitions at Turner for nearly 20 years.
Thanks to her expertise in advertising, Linda has been tapped by presidents of both parties to work on specific projects in partnership with them.
Yaccarino is the executive chair of the World Economic Forum and former chair of the Ad Council.
In 2018, she was tapped by former President Donald Trump to serve a two-year term on his Council of Sports Fitness and Nutrition. In 2021, as chair of the Ad Council, she partnered with the Biden administration to create an advertising campaign for the COVID-19 vaccine that featured Pope Francis.
While health seems to be an area of interest for Linda, neither of these campaigns suggests who she may have voted for in the most recent election, but we do know she is pro-vaccine.
She graduated from Penn State University in 1985 with a degree in telecommunications.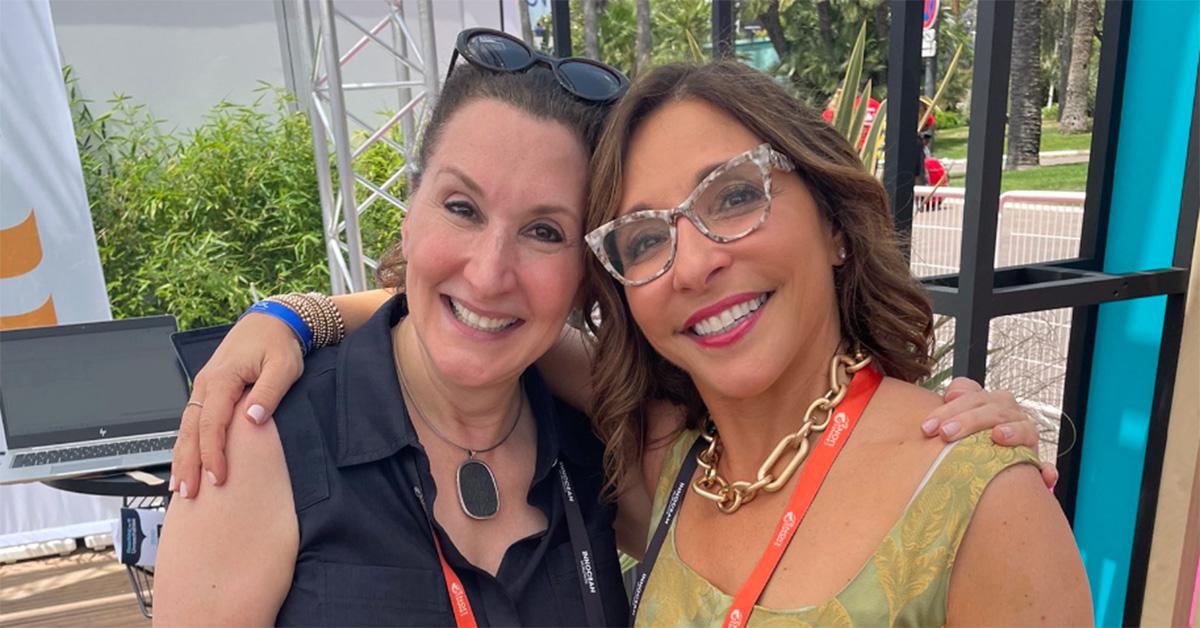 How did Linda Yaccarino meet Elon Musk?
Many people want to know if Linda has similar views as Elon about how Twitter should operate. He made changes to Twitter to make it more "open," but also increased the amount of toxicity and hate speech on the platform.
Although we don't have a lot of information about her politics, Linda and Elon's general connection seems to suggest that she may be sympathetic to a more libertarian view of the world.
The two appeared on stage in April at an event in Miami Beach titled "Twitter 2.0: From Conversations to Partnerships."
Elon has also assured users on Twitter that the platform's "commitment to open source transparency and accepting a wide range of viewpoints remains unchanged."
Linda got her start working as an intern in NBCUniversal's media planning department and spent nearly two decades working in media, advertising, and acquisitions before returning to the company. She clearly has a long history of working in the industry and has proven that she can work with politicians of both parties.
What that ultimately means about how she'll run Twitter is unclear, but it seems like Elon at least believes that some of the changes he has instituted will remain in place. As for whether the platform may be a little less glitchy following the advent of a new CEO, only time will tell.