Lindsay Lohan quietly married her now-husband in 2022 — Who's the lucky guy?
It isn't a secret that child star Lindsay Lohan had a rough go in the mid-2000s. According to Us Weekly, she "appeared in court more than 20 times amid her substance abuse struggles from 2007 to 2012." But we aren't here to discuss The Parent Trap actress's overanalyzed downfalls; in fact, we're here to celebrate how well she appears to be doing in 2022.
The now-private teen comedy queen currently lives in Dubai, where paparazzi are illegal (good for her!), and recently struck a creative deal with Netflix, which will see her star in two original movies.
The first film is Janeen Damian's Falling for Christmas, which dropped on the streamer on Nov. 10, 2022. Think of it as 1987's Overboard with a deliciously cheesy Christmas twist.
Not only has our freckled Mean Girls icon returned to acting (we're totally here for the Lohanaissance), but she tied the knot with a mystery man in 2022. So, who's the lucky guy? We're here to fill you in with all the details about her husband.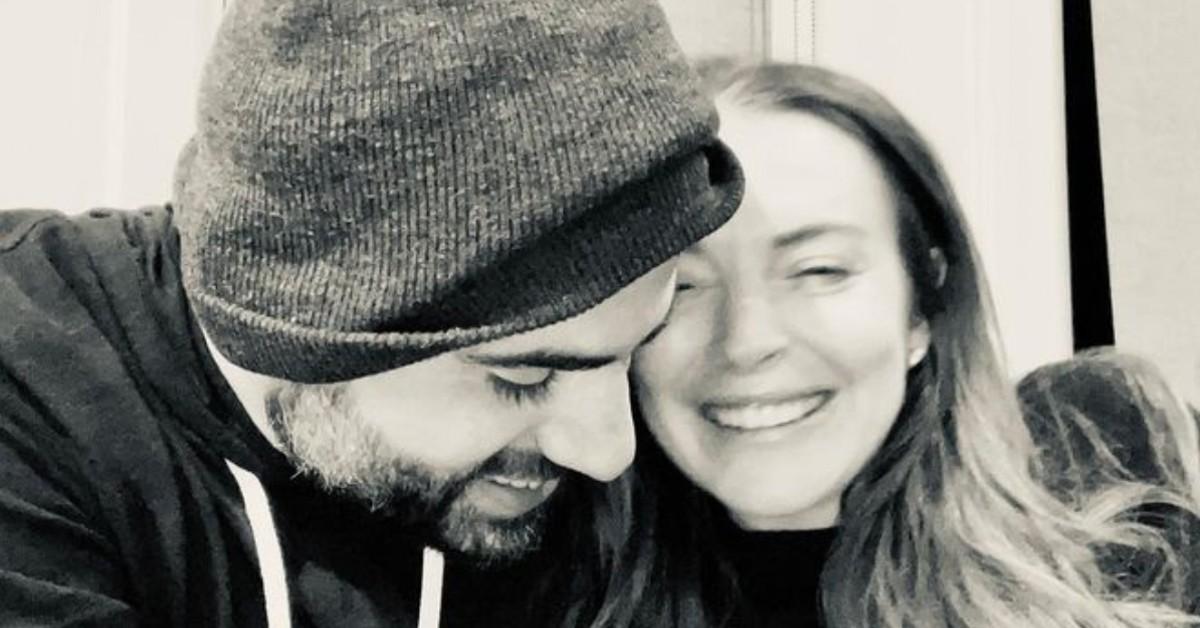 Lindsay Lohan married her now-husband, Bader Shammas, in 2022.
After announcing her engagement to Bader Shammas in November 2021, Lindsay surprised fans when she referred to the dashing salt-and-pepper-haired hunk as her husband in July 2022, less than a year later.
"I am the luckiest woman in the world. You found me and knew that I wanted to find happiness and grace, all at the same time," she captioned her July 2 Instagram post. "I am stunned that you are my husband. My life and my everything. Every woman should feel like this every day."
Per Women's Health, "Bader is a financier and currently works as the Assistant Vice President at banking firm Credit Suisse." He was previously employed by BNP Paribas Wealth Management.
Bader has a degree in Mechanical Engineering from the University of South Florida as well as a Bachelor of Science in Finance degree from John H. Sykes College of Business. Who doesn't love beauty and brains?
Lindsay Lohan has gushed about life with her handsome hubby in numerous interviews.
When Cosmopolitan asked Lindsay about her personal support system in an October 2022 interview, her husband was the first person she mentioned.
"I have an amazing husband, who's a very calm person. Just the best," she said. "And my family. And I feel like I have a small group of good friends who are just really good people. That's the only support that I really need: Friends, family, and loved ones."
But, as previously mentioned, Lindsay is a very private person now (we don't blame her), so she hasn't gifted us with too many nitty-gritty details about her life with Bader.
When asked about her marriage on Good Morning America, Lindsay shared that she feels "really lucky."
"I found my partner and he's an amazing man and we're a great team," she continued.
When the hosts pushed her to give more details, however, she politely declined.
"I mean, I'm not gonna give them," she joked. "He's the best, I really — I love him so much." We commend her for setting boundaries. It's truly a joy to see Lindsay so happy; she's practically glowing.
Don't mind us, as Lindsay basks in her married bliss, we'll be here waiting for that Freaky Friday sequel.
Falling For Christmas is currently streaming on Netflix.