Who is Liza Koshy dating right now? The YouTube star has been linked to a few men – Details on her relationships explored.
Fans may know her from her YouTube fame, but Liza Koshy has been making career moves on TV as of late. Currently, she is one of the celebrity creators of the NBC competition show Dancing With Myself. Here, contestants are isolated and given a short amount of time to learn some new dance moves in order to eventually perform and win a cash prize.
Even though Liza is making some strides in her career, fans are still curious about her personal life. So many of us remember her saga with David Dobrik. And in June 2021, fans suspected she had a girlfriend thanks to an Instagram post. But who is she dating now, if anyone?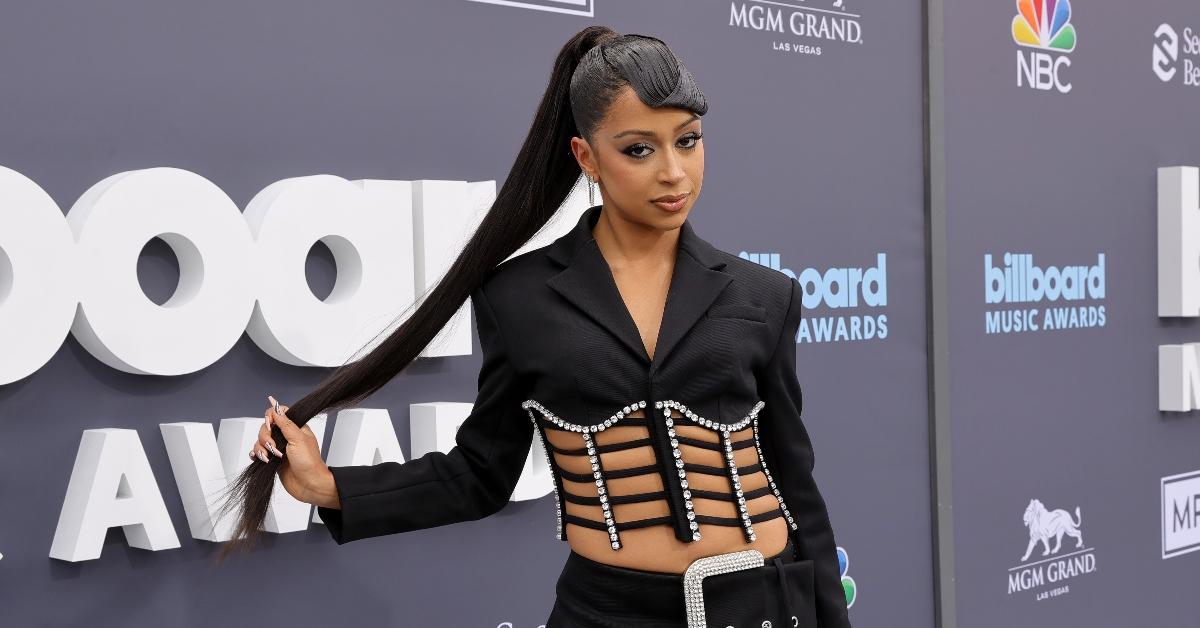 Who is Liza Koshy dating?
Currently, it doesn't look like Liza is dating anyone. But if she is, she's keeping her relationship to herself. Most of the recent posts on her Instagram have to do with work. And the ones that aren't directly promoting her next project or interview are selfies. But that doesn't mean she hasn't been looking for a partner.
In an October 2021 interview on The Ellen Show, Liza told Ellen that she was dating again. "I'm swiping very hard," she said. She wasn't seeing anyone in particular at the time, but she mentioned being on the celebrity dating app Raya.
She also mentioned that she doesn't necessarily have a type, but she does like someone with a sense of humor. It's not clear if she's still looking for a relationship.
Has Liza Koshy been linked to anyone in the past?
In February 2020, rumors started swirling that the YouTuber was dating former Broadway star Anthony Ramos after she uploaded a video titled "I'M IN RELATIONSHIP." After some diffing from fans, it turned out that the two just worked together on the music video for the A Star Is Born actor's song called "Relationship."
Some people still shipped the costars together after watching the steaming music video, but as it turned out, Anthony is in a long-term relationship with Jasmine Cephas Jones. In fact, they got engaged in December 2018, J-14 reports.
Prior to the romance rumors with Anthony, Liza was in a longterm relationship with fellow YouTuber David Dobrik. The swoon-worthy couple was together from 2015 until 2017 when they ultimately parted ways. It wasn't until 2018 — six months after they split — that the pair went public with their breakup in an emotional video that still hits fans with all the feels.
As fans know, both internet stars were huge on the now-defunct app, Vine. When Vine stars would get together and host meet-ups in Los Angeles, back in the day, the two finally crossed paths. Ultimately Liza and David's mutual friendship with Gabbie Hanna led to their romantic relationship.
Four days after they met, the pair shared their first kiss on JC Caylen and Kian Lawley's roof during one of their house parties. From there, the rest was history.
In their tearful breakup video, the two revealed that they decided to split because it felt like they "were living separate lives."
"I decided we should break up," Liza admitted at the time. "We didn't want to tell anybody because we were just so angry at the fact we distanced in the first place. We did nothing to each other to cause a breakup. We have a lot of growth and development and learning and loving to do."
What is 'Dancing With Myself' and how does it work?
This dancing competition show is hosted by Camille Kostek while Liza, Shakira, and Nick Jonas will be the show's panel of "creators" (rather than judges). Twelve dancers from across America will learn new moves that the audience at home can learn as well.
Then, they are isolated from one another in pods where everyone watching can see them but the other contestants can't. While the panel will give its feedback, it's the studio audience that will ultimately decide the best dancer.
Over six rounds, each of the dancers on Dancing With Myself will try to prove they have what it takes to win a cash prize.
According to the Dancing With Myself website, the show was inspired by Shakira herself. We all remember the dance craze she started with "Hips Don't Lie" in 2005. In 2021, Shakira also took over the internet with another dance with her song "Girl Like Me."
Also joining Liza and Shakira is Nick Jonas, who is no stranger to competition shows. He was also a judge on The Voice on seasons 18 and 20.