Lynette Hardaway, one-half of Diamond and Silk, died at 51 — Her cause of death is revealed.
A number of MAGA-aligned social media stars were lifted by the ascension of Donald Trump to the presidency, and YouTubers Diamond and Silk were among those buoyed.
Recently, news broke that Lynette Hardaway — who was better known as Diamond — had died, leading some to wonder what her cause of death was.
So, what exactly happened?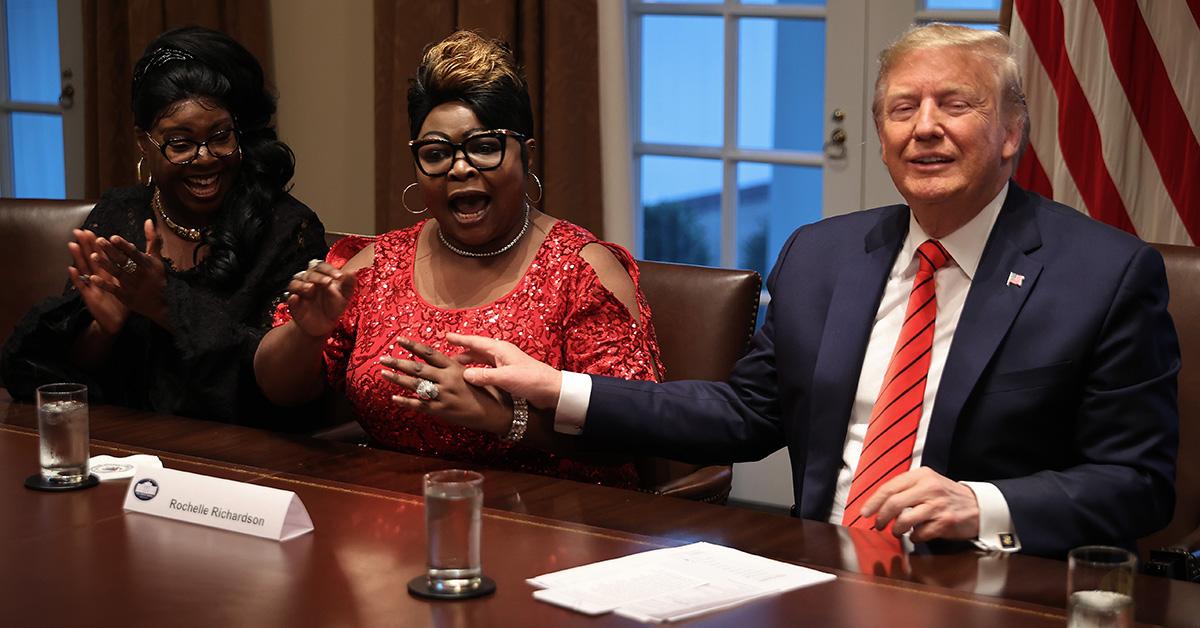 What was Diamond's cause of death?
Lynette's death was first confirmed by the official Diamond and Silk Twitter account in a message posted on Jan. 9.
"The world just lost a true angel and warrior patriot for freedom, love, and humanity! Please respect the privacy of Diamond's family! Memorial ceremony TBA," the message read.
The post also included a link that people could use to donate to "preserve Diamond's legacy," although it's not totally clear what that means. Thus far, that fundraiser has raised more than $115,000.
On Jan. 23, 2023, the Associated Press obtained a death certificate confirming that Lynette's cause of death was "heart disease due to chronic high blood pressure." Previously, unsubstantiated rumors that the anti-vaccination advocate had died of COVID-19 were circulating, but those rumors were ultimately false.
In December, Diamond allegedly said that reports that she was hospitalized with COVID were "fake news."
Donald Trump also posted about her death. "Our beautiful Diamond of Diamond and Silk has just passed away at her home in the state she loved so much, North Carolina," Trump wrote on Truth Social. "Diamond's death was totally unexpected."
Diamond and Silk rose to prominence for supporting Donald Trump.
Lynette and her sister Rochelle rose to prominence in Republican political circles for their steadfast support of former President Trump. The sisters were known to appear at White House events and would sometimes also speak at President Trump's rallies. Since becoming well known in MAGA circles, Diamond and Silk have gained a solid foundation of support, and have risen up the ranks of the conservative media world.