Mariah Carey who attempted to trademark "Queen of Christmas" but was declined makes a staggering revenue from her popular Christmas song.
It goes without saying at this point that Mariah Carey's music is synonymous with Christmas. The singer's hit 1994 track "All I Want for Christmas Is You" cemented her importance in the genre in more ways than one. So, it makes sense that Mariah is looking to lock down her unofficial title of the "Queen of Christmas" in the eyes of the law.
The move isn't a far reach for the star, but it also isn't without its fair share of controversy. And unfortunately, reports share that Mariah has lost her battle to trademark "Queen of Christmas." Here's everything that we know.
Mariah Carey's attempt to trademark the "Queen of Christmas" moniker has been denied.
According to BBC News, Mariah is not the "Queen of Christmas," even though fans still consider her to be. The outlet shares that Mariah "failed in attempts to trademark the abbreviation "QOC" and "Princess Christmas" by the U.S. Patent and Trademark.
Additionally, Mariah's application for the initial trademark was denied after "her company did not respond to another singer's opposition."
Unfortunately, this now means that Mariah will not be able to stop others from using the title on music and merchandise.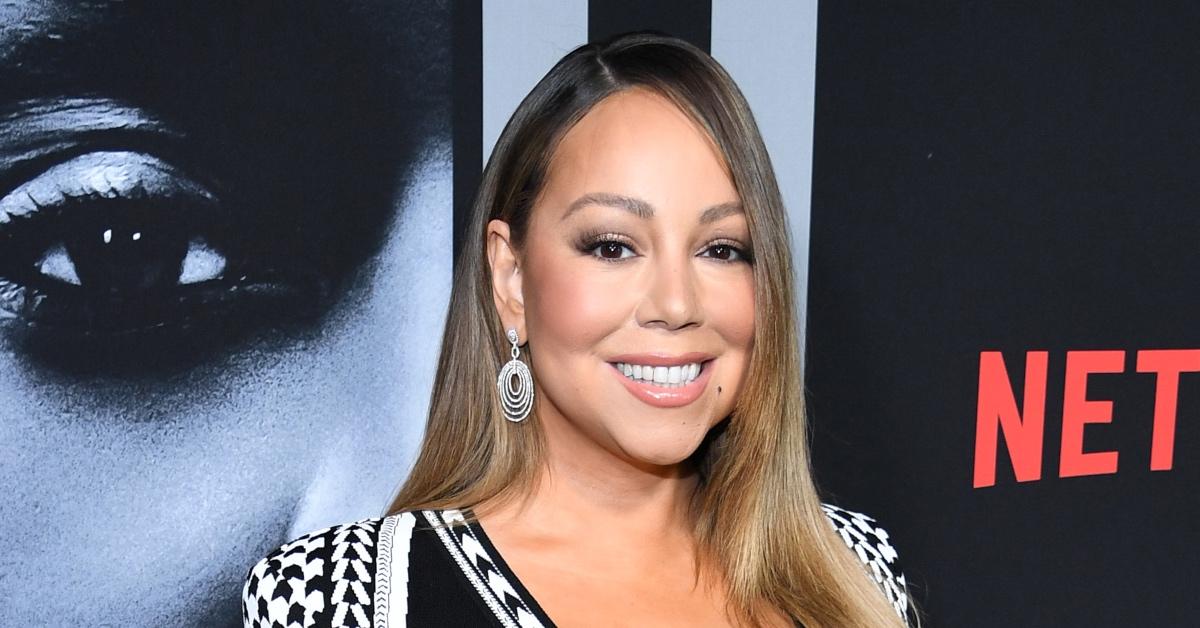 How much money does Mariah Carey make off her "All I Want For Christmas Is You" song?
Mariah Carey's "All I Want For Christmas Is You" makes about $2.5 million every year.
She has reportedly made more than $72 million from just this song, per Daily Loud.
Mariah really set the bar with that. Every musician's goal is to make music that is timeless. She went a step further and made her song a tradition.
Since the song is more played every year during the Christmas season, she is expected to make more of just that one track.
Mariah Carey says her "Messed-Up" childhood inspired her love for Christmas
Mariah Carey reflected on her love for Christmas during a new interview with W Magazine. In the piece, the legendary "All I Want for Christmas Is You" singer admits she had a "messed-up" childhood.
"Darling, look, I know a lot of the time people are like, 'Oh, yay! Look at her! She's, like, so festive and such a Christmas girl,' or whatever. But, really, Christmas makes me happy," Carey began, when asked about being "more iconic than Santa Claus."
"People think I had this princess-style life or whatever, a kind of fairy-tale existence where I just emerged, like, 'Here I am!' And that is not what it is," she continued.
Carey elaborated: "I doubt you have enough time to write about all that, so we won't go into it. But when you grow up with a messed-up life and then you're able to have this transformation where you can make your life what you want it to be? That is joy for me. That's why I want my kids to have everything they can have. I want them to be able to understand that they can be anything they want to be."
Carey had previously addressed her difficult upbringing in her 2020 memoir, The Meaning of Mariah Carey. She wrote about her brother, Morgan Carey, being "abusive," as well as her sister, Alison Carey.
Mariah will be putting on a holiday show at Madison Square Garden, next month. She also recently performed at the Macy's Thanksgiving Day Parade with her two children, Moroccan and Monroe.
Carey released "All I Want for Christmas Is You" back in 1994 as the lead single for her first-holiday album, Merry Christmas.
Check out Carey's cover for W Magazine below.