'The Voice' fans want to know the meaning behind Gwen Stefani's gold necklaces.
With over two decades in the entertainment industry, Gwen Stefani has done it all. The 53-year-old songstress dominated rock music charts with No Doubt in the `990s before launching her solo career. Once she did, Gwen's star shined even more brightly with hits like "Hollaback Girl" and "If I Were a Rich Girl."
Gwen's fashion sense also gained fans' attention over the years. The singer isn't afraid to wear bold and daring looks and is often revered as a fashion icon. When Gwen joined The Voice in 2014, many of her followers anticipated seeing her stylish looks week after week.
However, Gwen Stefani's necklace on The Voice puzzled viewers during the show's Halloween 2022 episode. Gwen has obviously worn statement accessories on The Voice before, but this one holds a deeper meaning.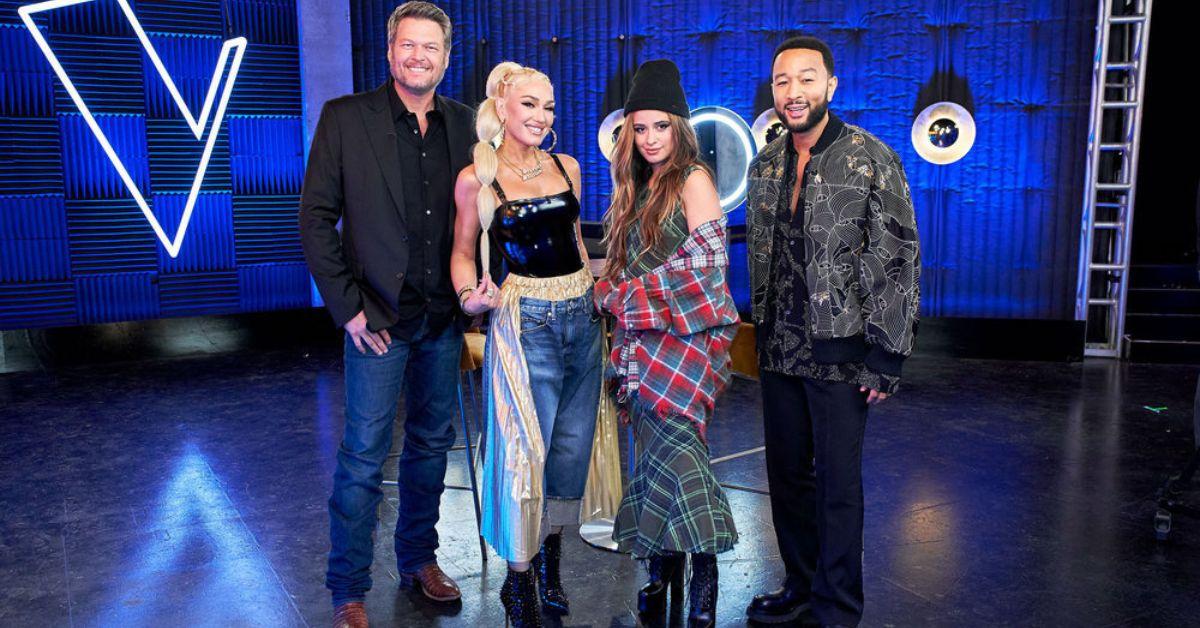 Gwen Stefani's necklace on 'The Voice' was a hot topic online.
On Monday, Oct. 31, 2022, Gwen arrived at The Voice's judges' panel with her fellow co-stars Camila Cabello, John Legend, and hubby Blake Shelton. Although the episode aired on the spookiest night of the year, the judges and host, Carson Daly, opted not to wear costumes. Nonetheless, Gwen still made a statement with her outfit choice.
The former Harajuku girl's outfit included a black leather tank top, a pair of jeans, and pleated gold fabric wrapped around her pants mimicking a skirt. Gwen also added stiletto boots to the look and styled her hair in a high ponytail.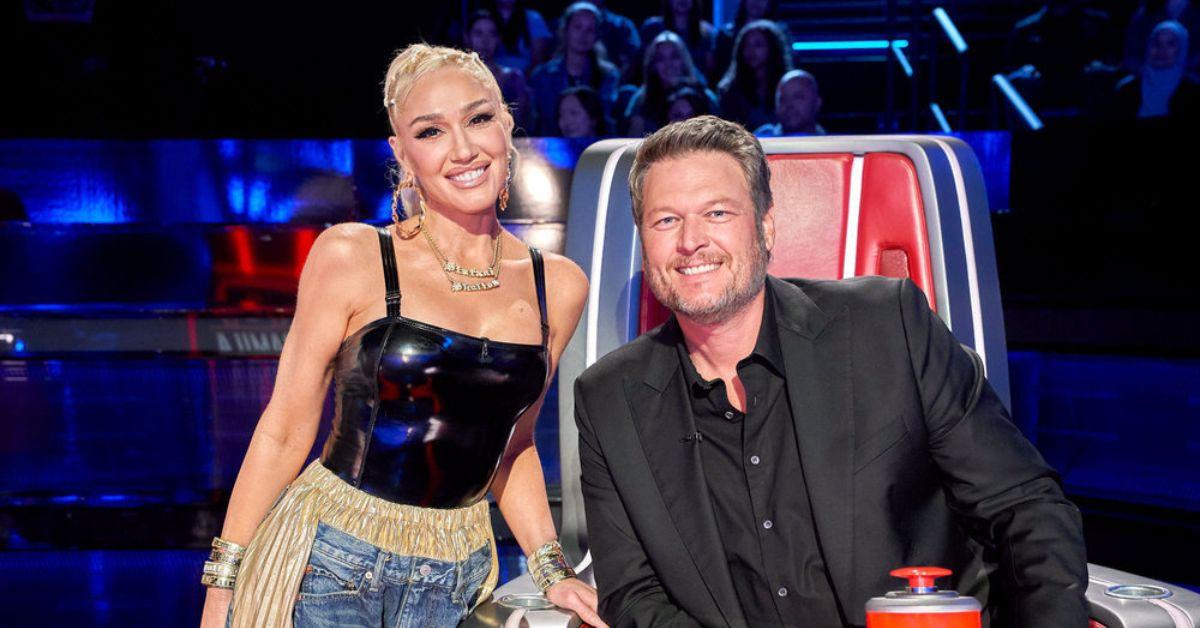 While The Sun reported that some fans said Gwen's outfit was "grasping for attention" and commented on her "sweaty" appearance, others were more focused on the "Cool" singer's necklace. During the episode, viewers noticed Gwen's gold chains that showed two words across her chest. However, they couldn't decipher what the words said.
"Trying to figure out what [Gwen's] necklace says. LOL, can't quite catch it," one fan wrote on Twitter.
"@GwenStefani, what do your necklaces say? You look awesome!" another said.
Gwen never responded to her fans, but her necklaces have a significant meaning. The chains read "Stefani" on the top and "Shelton" on the bottom, paying homage to her new last name.
Gwen Stefani wore her necklaces on 'The Voice' in a 2020 episode.
Although Gwen caught plenty of attention for her necklaces in October 2022, it wasn't the first time she's worn them. During a November 2020 episode, Gwen rocked the "Stefani, Shelton" pieces with a decorated tribal print bodysuit, shorts, and fishnets.
Gwen also wore the necklaces on her Instagram account in October 2020. In the video, she chatted with her fans about No Doubt's 25th anniversary of their album "Tragic Kingdom," per Today. The singer beamed at the camera as she showed off the necklaces.
Gwen rocked the necklaces for the first time after she and Blake announced their engagement after five years of dating. Blake proposed to Gwen in October 2020 amid rumors the pair were secretly married. Then, in July 2021, the couple married in a beautiful Oklahoma ranch wedding filled with their family and friends, including Gwen's three kids — Kingston (16), Zuma (13), and Apollo (8).
You can watch new episodes of The Voice on Mondays and Tuesdays at 8 p.m. ET on NBC.