What is Mike Vazquez's net worth? The 'Siesta Key's star appears to be wealthy, but is he?
Avid viewers of MTV's Siesta Key: Miami Moves are quite familiar with Mike Vazquez. Although Mike is not a main cast member, his relationship with Juliette Porter's bestie Lexie Salameh has become a hot topic in the series. And while his relationship status is currently hanging in the balance, fans believe that his finances are on the rise.
Taking a quick scroll through Mike's social media page, along with his portrayal on Siesta Key, shows that Mike is not hard-pressed for money. Since reality fame comes with its share of coins, fans are wondering where Mike stands in the financial department. So, what is Mike Vazquez's net worth? Here's the full scoop.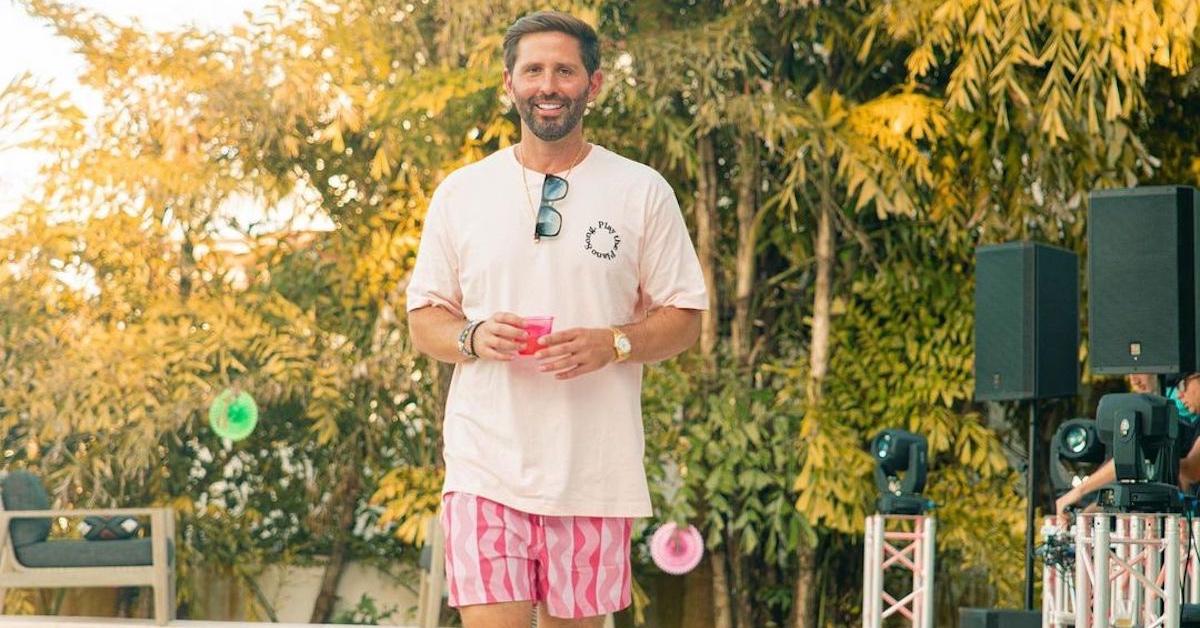 Mike Vazquez's net worth is on the rise.
As of writing, WikiPlusBio reveals that Mike is currently working with a net worth of 750,000. This figure reflects Mike's work as a reality star and the cryptocurrency space — in particular, Fanverse, a platform for creators to sell exclusive NFTs, per RealityTitBit.
Interestingly, the site shares that Mike also worked at the IMG Basketball Academy and in merchant services, which may have very well contributed to his net worth.
Although he's a bit short of the million-dollar mark, Mike may very well get there soon. After all, many people believe that cryptocurrency is the future.
MIKE VAZQUEZ Profile Summary
Mike Vazquez is a reality TV star that's currently featured on MTV's Siesta Key: Miami Moves.
Profession: Reality TV star, Cryptocurrency professional
Net worth: 750,000
Birthdate: March 6, 1986
Birthplace: Sarasota, Fla.
Birth name: Mike Vazquez
Father: Carlos Vazquez
Mother: Maria Vazquez
Education: Liberty University
Word on the street is that Mike Vazquez and Lexie Salameh have parted ways.
Baby… there ain't nothing worse than a messy breakup. While Mike has been labeled a flirt by the friend circle on Siesta Key: Miami Moves, it appears that was one of the many reasons why he and Lexie called it quits.
According to TVSeasonSpoilers, things between Mike and Lexie crashed and burned around the July 4th weekend. Apparently, the site shares that Mike took to Instagram Stories to throw shade at Lexie by sharing that she cheated.
(Click here if the TikTok video is not playing)
On the flip side, Lexie also threw some shade of her own via TikTok. On September 14, 2022, Lexie shared a video with text that read, "Even Hulu know I dodged a bullet" with the show "I Dated a Psycho" on the streaming platform in the background.
Not to mention, Lexie's friends, including Juliette, have also made shady remarks about her former relationship with Mike. Now, it appears that Lexie has moved on.
As for Mike, it appears that he's happily playing the single game.
Siesta Key: Miami Moves airs Thursdays at 8 p.m. on MTV.