Who are Mina Starsiak's siblings? The 'Good Bones' star Mina Starsiak Hawk comes from a Big family. Read on to find out more.
Mina Starsiak Hawk is the co-founder and owner of Two Chicks and a Hammer, star of HGTV's show Good Bones, and a realtor and author. She is a Midwesterner through and through. Mina lives in Indianapolis with her husband, Stephen, and son, Jack, and their three dogs Frank, Beatrice, and Sophie.
One of the most popular shows on HGTV, Good Bones celebrates the work of two brazenly confident and sassy real estate investors, Karen E. Laine and Mina Starsiak.
The mother-daughter duo earned popularity with their infectiously positive attitudes. They have also taught viewers a thing or two about home demos and renos during the past few seasons of Good Bones. So, what's there to know about their family life? How many siblings does Mina have?
So, what's there to know about Mina's siblings?
Good Bones captures the incredible efforts of Karen and Mina, the fearless women behind Two Chicks and a Hammer, an Indianapolis-based neighborhood revitalization company.
Over the years, Karen and Mina have had to tackle a number of challenges, proving to viewers that it's possible to run a highly successful firm while keeping one's family life in tip-top shape. But what's there to know about their relatives? Who are Mina's siblings?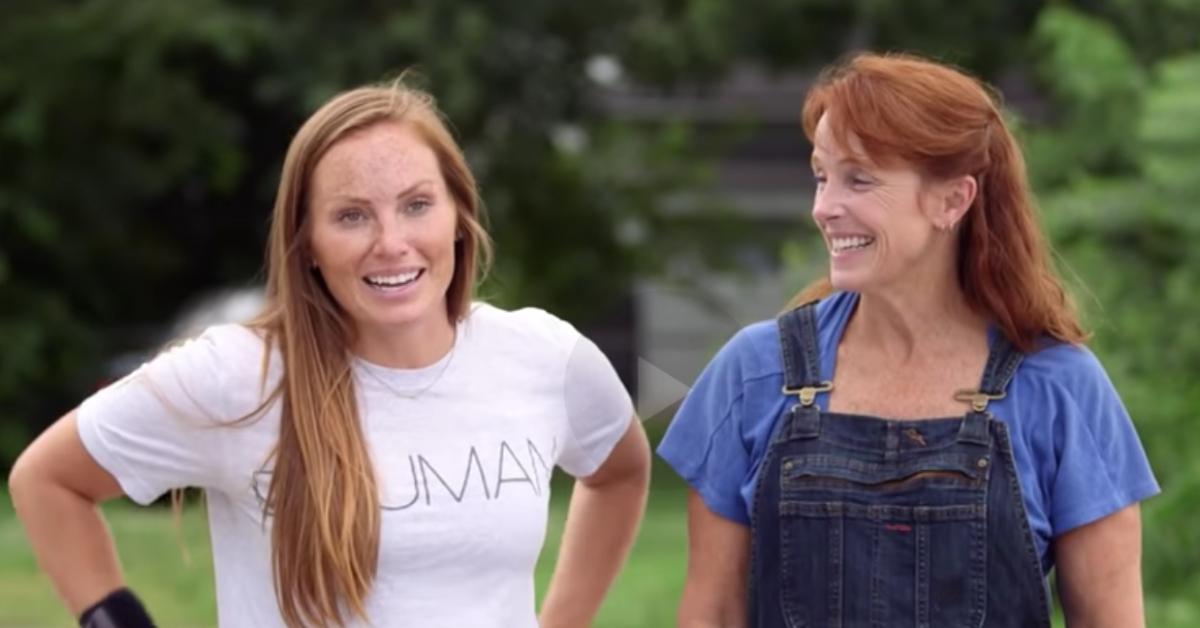 Mina has two full siblings, William and CR. She also has a half-sister, Kelsy, who was born in Karen's second marriage to a man named Randy.
William is an osteopathic physician and the founder of Starsiak Osteopathic Clinic, a health center located in Indianapolis, Ind.
It seems that CR is a relatively private person. He hasn't popped up in either Mina's or Karen's Instagram posts as of late. Kelsy is similarly protective of her personal life, with a few exceptions. As her page on The Knot reveals, she married Neil Spaeth on Nov. 7, 2020, in Indianapolis, Ind.
Who is Tad Starsiak?
'Good Bones' fans will be familiar with Mina's half-brother, Tad, who has appeared on the show many times.
Known for his larger-than-life personality, Tad Starsiak brings bags of enthusiasm and a can-do approach to every home renovation project. In the first episode of Porch Peeps, the behind-the-scenes style video series created by Two Chicks and a Hammer, Tad claims that his nickname is The Hammer. His teammates jokingly disputed this assertion, however.
Tad is the son of Casey, Mina's dad, and Cheryl. He also has a sister, Jess. Karen took Tad in after a family tragedy. According to HGTV, Tad (and Jess) lost their mom at a young age.
"When I was going through that rough time, every day I woke up, and [Karen] was there for me," Tad told HGTV. "It's great having her as a teacher and as another mom."
Information about Mina's half-sister, Jess, isn't that easy to come by. Mina spent nine months looking after Jess's daughter, Julie, while she was sorting some things out in 2017.
"Julie lived with us for about nine months while my sister figured out her stuff," Mina told People in December 2017. "Now she's back with her, and she seems to be doing well. It's really good."
Catch new episodes of Good Bones every Tuesday at 9 p.m. EST on HGTV.