What is Mina Starsiak's net worth? How much money does Mina Starsiak Hawk make? Read on to find out more.
Mina Starsiak Hawk is best known for her role on HGTV's Good Bones, where she and her mother, Karen Laine, revitalize homes in the Indianapolis area through their home renovation business, Two Chicks and a Hammer.
Mina Starsiak Hawk profile summary
Birth date: November 26, 1987
Birthplace: Indianapolis, Indiana
Father: Casey Starsiak
Children: Jack Richard Hawk and Charlotte "Charlie" Drew Hawk
Education: Indiana UniversityArticle continues below advertisement
Profession: TV Personality, Business Owner, Children's Author
Net worth: $2 million
HGTV host Mina Starsiak Hawk didn't always have TV in mind. In fact, before the Good Bones star got involved in home improvement, she worked as a waitress trying to pay the bills. But after buying her first house, she asked her mom, Karen Laine, for help fixing it up. In the process, the Indiana native discovered that she really enjoyed tearing things down and then re-bthe uilding them.
That project inspired her and Karen to start Two Chicks and a Hammer, which would later get recognized by HGTV, and eventually lead to Good Bones being born. Currently, the home renovation series is in its sixth season.
Things really took off for Mina Starsiak Hawk, which makes us wonder: How does she stack up financially? Let's take a look at the HGTV star's net worth.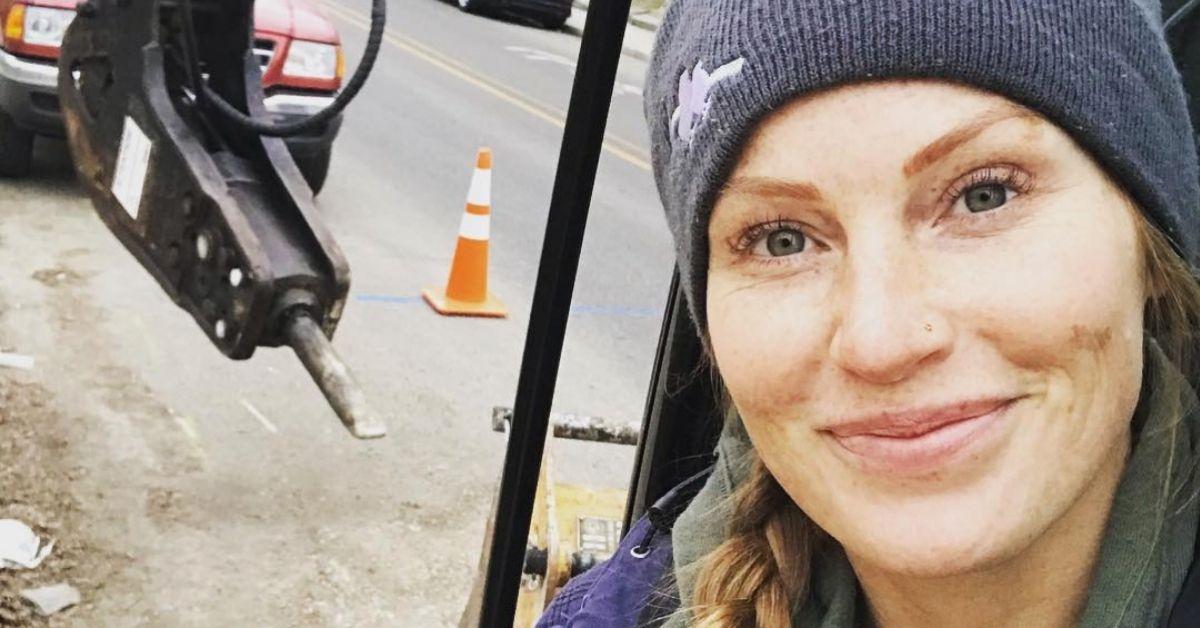 What is Mina Starsiak Hawk's net worth?
Mina Starsiak Hawk has a net worth of $2 million, according to Gossip Gist. Her income mostly comes from her work on HGTV, as well as her renovation projects for Two Chicks and a Hammer. Taking all of this into consideration, her net worth seems fair, but we predict it to go up in the next few years as she takes on new opportunities.
For each episode of Good Bones, Mina reportedly makes between $10,000 and $20,000, according to Gossip Gist. However, she's also made other appearances on HGTV. The mom of two was featured on the following series: Rock the Block, Battle on the Beach, and A Very Brady Renovation.
Not to mention, Mina opened a store with her mom in Indianapolis called Two Chicks District Co. in 2020. Inspired by their business, the store sells home decor and furnishings inspired by the ladies' signature style.
The design maven is also a published author! In early 2021, Mina penned the children's book Built Together, which uses construction themes to teach kids about family. "Strong families, like strong houses, have sturdy foundations built on trust, love, and a whole lot of TLC. And like houses, no two families look exactly alike," the book's description read. As a refresher, Mina grew up in a blended family after her mom remarried twice.
Mina Starsiak Hawk's net worth might not be as high as other HGTV stars'.
Sadly, it seems that Mina Starsiak Hawk isn't making as much as other HGTV leading ladies, like Christina Haack. According to Celebrity Net Worth, Christina has a net worth of $25 million. Like Mina, most of the designer's income comes from her work on HGTV. However, while Christina does have two series under her belt — Flip or Flop and Christina on the Coast — she is still making more per episode than Mina does on Good Bones.
In fact, Christina might make as much as $50,000 for each episode of Christina on the Coast, according to Country Living.
Hopefully, Mina will get a pay boost in the near future, as her show and business continue to grow.
Good Bones airs Saturdays at 9 p.m. EST on HGTV.