How many kids does Missy Peregrym have? 'FBI' star Missy Peregrym found love again with second husband Tom Oakley.
Multitalented star Missy Peregrym is widely known for her time as a model and for her roles on shows such as Heroes and Rookie Blue. Since 2018, the Canadian actress has starred as Special Agent Maggie Bell in the CBS crime drama FBI.
While the character has endured long-term romances, they haven't work out in the end. And as fans witness Maggie's complex love life, it makes them wonder about Missy's own life offscreen.
Is Missy Peregrym married? And if so, who is her husband? Do they have any kids? Read on to learn all about Missy's life outside of the entertainment industry.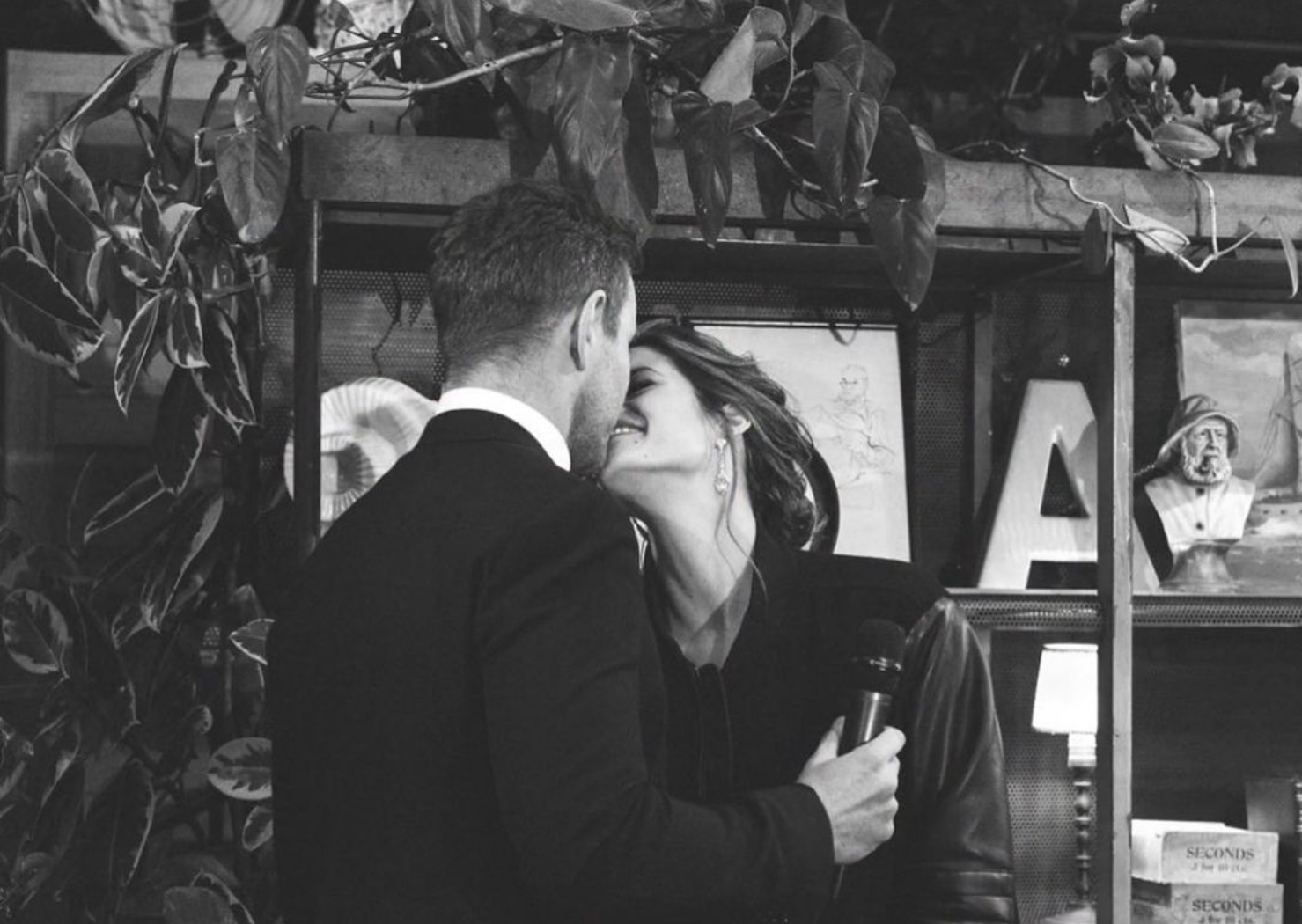 Missy Peregrym has been married twice.
In June 2014, Missy married Chuck and Shazam! actor Zachary Levi. Per TMZ, the two separated before their six-month anniversary, and Missy filed for divorce in April 2015. The publication wrote that their split was peaceful, with neither party requesting spousal support or fighting over property. We suppose it just didn't work out.
However, it turned out great in the end because Missy found love again and married Australian actor Tom Oakley. According to his IMDb page, Tom has acted in several projects, including Out of the Blue, All Saints, and American Horror Story. He also produced and starred in the 2015 short Talk to Someone.
While it's unknown when the two first started dating, the pair officially tied the knot on Dec. 30, 2018, with plenty of family and friends in attendance.
"It was an intimate and fun evening shared with family and close friends," a source informed People, adding that the ceremony was full of love and laughter.
Now, the couple has been together for some time — so, do Missy and Tom have any kids? Let's find out!
Do Missy Peregrym and Tom Oakley have any children?
On Oct. 22, 2019, Missy announced on Instagram that she and Tom were having a baby. The exciting news came with a boomerang of two pairs of adult sneakers leaning against a plant as a matching pair of baby shoes fell into the frame.
"There's no more hiding it … our family is expanding!!! #LilOakley #Spring2020," Missy captioned her post.
On April 28, 2020, Missy announced the birth of her and Tom's first child with an image of her son, Otis, asleep on her chest.
"Otis Paradis Oakley. Born March 21st. These afternoon naps are the *greatest* feeling in the world," she wrote. "A huge thank you to Dr. Brennan & his wonderful wife, Jais, as well as the staff at Lennox Hill for helping us bring our son into this (crazy) world. Thank you for continuing to be there for new families during this time. #blessed."
Missy Peregrym and her husband welcomed their second child in June 2022.
In February 2022, almost two years after Otis's birth, Missy took to social media to announce that her family was expanding once again. On Feb. 6, Missy posted a video of her and Otis standing near their fireplace. The actress displayed her growing baby bump and held her hands on her hips while watching Otis play.
The toddler then walked up to his mom to smack her belly, causing Missy to burst out laughing. Tom, who was filming, then interjected by telling Otis to "be gentle, buddy," which Otis mocked before the video ended. Underneath the heartwarming clip, Missy shared that she's looking forward to another baby, even though she might have to kiss her sleep routine goodbye.
"​​My best effort at an 'adorable' announcement 😂," Missy wrote. "Come on; I don't have time for that. What I will always have time for is this family, and I'm psyched that we are adding a new babe this summer ❤️ #ripsleep."
Following Missy's pregnancy announcement, FBI's writers temporarily wrote off her character so she could go on maternity leave. At the end of Season 4 and the beginning of Season 5, Maggie spent time in the hospital after surviving a near-deadly gas attack.
The decision came after FBI's showrunner Rick Eid told Variety the team wanted to do their "best to accommodate" Missy through her pregnancy. They also welcomed Missy back for Season 5 after she gave birth to her daughter, Mela Joséphine Oakley, on June 6 via water birth.
The decision came after FBI's showrunner Rick Eid told Variety the team wanted to do their "best to accommodate" Missy through her pregnancy.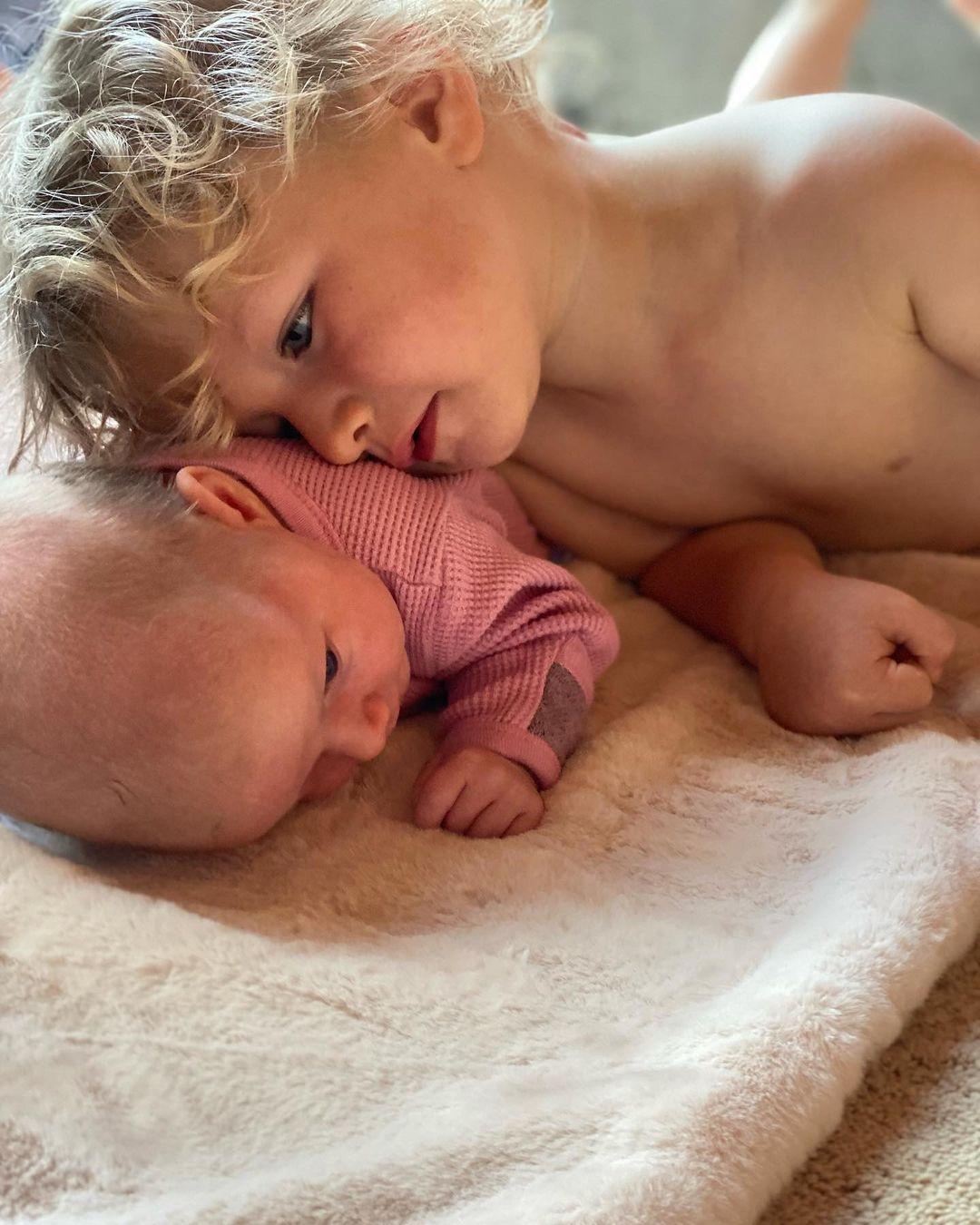 While announcing the baby's birth on Instagram, Missy shared her gratitude for staying home with her little ones and knowing that her job would be waiting.
"@fbicbs is starting up again in a couple of weeks, but I will be returning to work in September," the Stick It alum confirmed. "I'm relieved and grateful that I am afforded the space to bond with my family, to rest and heal and be a mother (which is harder than work!). I understand this is a luxury, and I wish every mother/parent/caretaker had this too."
Missy also thanked her fans, loved ones, and husband for their "love, prayers, and support." On Tuesday, Nov. 15, 2022, Missy returned to the show, and Maggie went back to fighting crime after going on medical leave.
FBI airs on Tuesdays at 8 p.m. EST on CBS.